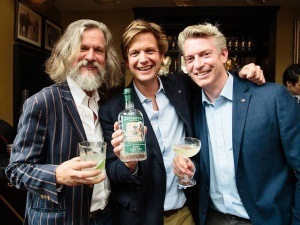 Sipsmith was started in 2009 by our founders Fairfax, Sam and Jared, with a simple mission: to open the first copper pot gin distillery in London for almost 200 years. In doing so they pioneered a change to the law, which brought London Dry Gin and small batch distilling back to its home, London, and in doing so kicked off somewhat of a gin renaissance. Since then we've grown tremendously, acquiring new stills and moving premises to a new site in Chiswick, West London. We've recently joined forces with Beam Suntory, a company which values heritage and craftsmanship as much as we do, and we now sit alongside global brands such as Jim Beam, Laphroaig and Courvoisier. We are celebrating 10 years and have a super exciting marketing plan to recruit sippers faster and wider. We need an extra pair of hands to help us in bringing all these plans to life in this extremely exciting moment for our brand.
Title:              Brand Executive
Salary:           Competitive, with bonus + benefits
Reporting to:  Brand Manager – Off Trade
Based at:       Sipsmith Distillery, 83 Cranbrook Road, London W4 2LJ
Candidate Profile:
The Sipsmith Brand Executive will have 1-2 years marketing experience (marketing degree preferable), with ability to demonstrate a flair for project management and fantastic written and verbal communication skills. We are looking for candidates who have cut their teeth in entrepreneurial and brand-led business, or have corporate brand experience and are looking to move to a high-growth, start-up spirited brand. You'll need to be a hard-working team player who can think creatively while keeping an eye on the detail. Calm under pressure, candidates must have plate-spinning brilliance and be prepared to get their hands dirty.
The marketing team works in the truest sense of the term "team", collaborating together to create integrated plans, and are always alert to support one another when workload may spike. Volunteering to support the team during busy event seasons (outside of office hours) is important, in addition to your day-to-day job. We are looking for a real doer who won't think twice about supporting a team member.
Key Responsibilities:
– Support the Brand Manager in the delivery of our off-trade marketing calendar (Sipsmith's largest sales channel)
– Coordinate instore activities with key retailers, from sampling campaigns to major activations
– Support the development, planning & execution of trade and consumer events
– Support the roll-out of annual gifting plan, including agency briefings, timelines, samples, budgeting, and photography
– Create clear briefs for the design team and see assets through to execution
– Coordinate digital and print assets for our retailers (both on and offline), e.g. copy, photography, videography for current products and new launches
– Collaborate with digital and sales teams on the rollout of e-commerce strategy with online retailers
– Lead ongoing insight and research into new opportunities for the brand
– Review and wrap-up projects – measure success against objectives, share learnings with wider team
– Assist with new liquid innovation in the form of our consumer advocacy program, the Sipping Society (including liquid concept development, copy writing, member communications, overseeing production, collaborating with digital team for content, etc.)
Candidate Characteristics & Skills:
– Team player who can collaborate with a cross-functional team to drive strong business & team performance
– A passionate brand advocate, with a natural affinity for drinks brands
– A superb project manager, who can stick to timelines and budgets and is used to taking ownership for delivery of projects and doing whatever it takes to get the job done
– Ability to thrive in an autonomous, self-starter environment, and remain unfazed by speed
– Someone who thinks and suggests rather than always asks
– A real multi-tasker, supremely organised, with prioritisation and time management brilliance
– Creative thinker with an eye for detail
– Fantastic written and verbal communication
– Brand guardianship – inspiring the highest of standards and ensuring consistency in message and tone of voice across every touch point
– Commercial acumen and numerical literacy
– Curiosity and passion for consumers
– A real 'yes' person, with a can-do, positive attitude
– Already a ginthusiast, or new to gin and willing to learn about / become passionate about gin
– Attitudinal: no ego, fun, wants to muck in, friendly, self-starter
How to Apply
Please send your CV to [email protected] and [email protected] with the subject title 'Brand Executive, along with a cover letter explaining your experience and why you would be a good fit for Sipsmith.
Closing Date: Now Closed.