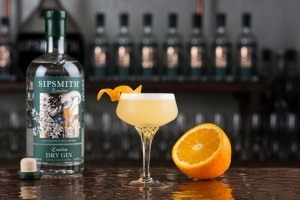 Sipsmith was started in 2009 by our founders Fairfax, Sam and Jared with the mission to open the first copper distillery in London in almost 200 years and bring London Dry Gin back to its home; made the way it used to be, the way it should be. Since then we've grown tremendously, acquiring new stills, recruiting new drinkers and building on our great team. We've recently joined forces with Beam Suntory, a company which values heritage, craftsmanship and people as much as we do and so the opportunities for our team and brand are ever more exciting. We like to think that we have created an incredible place to work, where you can be creative, autonomous and have fun at the same time. We believe it's our team here that drives our great culture, that makes our business what it is (on top of our world class gin), so we work hard to ensure that everyone in the business loves what they do. We are looking for someone for whom this resonates.
Title: Business Analyst
Reports to: Commercial Finance Manager
Location: The Distillery, 83 Cranbrook Road, London, W4 2LJ
Salary: Competitive, with bonus + benefits
You will assist the Finance and Sales team with the collation, preparation and presentation of financial and management information, and the maintenance and development of reporting and information systems. The distillery team is tight-knit and the role demands someone with a can-do attitude and ability to work cross-functionally.
What you'll do
– Be responsible for the preparation and maintenance of key sales reports and dashboards
– Providing critical support to the team during month end close, including P&L reconciliations and variance analysis
– Supporting the sales team to better understand and own their financials, through manipulating large amounts of data
– Monitoring orders, EPOS, in-store stockholding, to assist the teams in updating latest estimates
– Support in the creation of medium- and long-term forecasts, to better enable the business to monitor on-going performance
– Assisting in the preparation of financial information for meetings and company presentations
– Providing ad hoc support and analysis on projects
What you'll need
– Bachelor's Degree (2.1) in appropriate field of study or equivalent work experience
– Detail-oriented, analytical and inquisitive
– Ability to work independently and with others
– Solutions-focused mindset
– Ability to spot problems, identify potential efficiencies, and suggest improvements
How to apply: Please send your CV to [email protected] with the subject title 'Finance Analyst' and a cover letter explaining your experience and why you are a good fit for Sipsmith.
Closing date for applications: Now Closed