Sipsmith was started in 2009 by our founders Fairfax, Sam and Jared with the mission to open the first copper distillery in London in almost 200 years and bring London Dry Gin back to its home; made the way it used to be, the way we believe it should be. Since then we've grown tremendously, acquiring new stills, recruiting new sippers and building on our great team.
Four years ago, we joined forces with Beam Suntory, a company which values heritage, craftsmanship and people as much as we do and so the opportunities for our team and brand are ever more exciting. Sipsmith has gone from strength to strength during this time. We like to think that we have created an incredible place to work, where you can be creative, autonomous and have fun at the same time.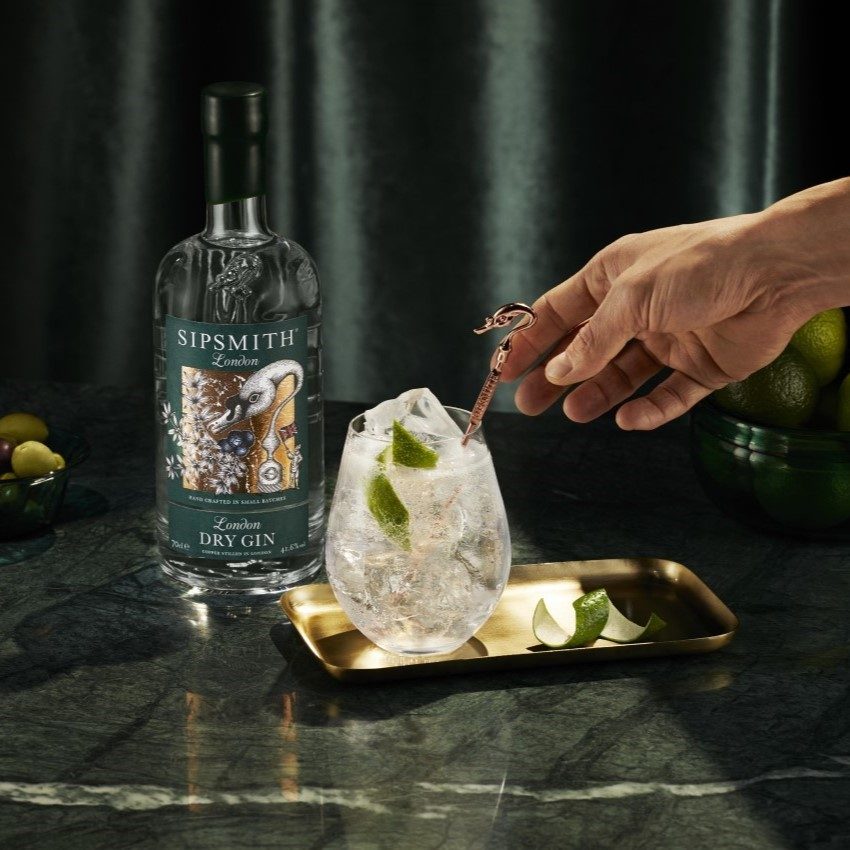 We believe it's our team here that drives our great culture, that makes our business what it is (on top of our world class gin), so we work hard to ensure that everyone in the business loves what they do. We are looking for someone for whom this resonates.
Sipsmith is committed to building a culturally diverse, equitable and inclusive organisation and encourage applicants from a wide range of backgrounds to apply for our opportunities.
| | |
| --- | --- |
| Title: | Design Manager |
| Reports to: | Head of Digital, Content & Design |
| Location: | The Distillery, 83 Cranbrook Road, London, W4 2LJ |
| Salary: | Competitive, with bonus + benefits |
As Sipsmith's Design Manager you will be leading a team to develop world-beating creative across a diverse range of projects. The role sits within the Sipsmith Global Team, developing campaigns and creative for use in markets across the globe, but with a particular focus on the UK and USA.
At Sipsmith we utilise a mixed agency/in-house model so you will be just as at home managing design agencies as you will developing your in-house team and creating original work yourself.
We are looking for someone with plate-spinning brilliance who is able to ensure brand consistency across a wide variety of projects, with a resilient nature to thrive in a fast-paced environment.
This is a great opportunity to join Sipsmith at an exciting time in our growth as we launch in to 2021 with ambitious commercial plans, exciting partnerships and bags of opportunity for growth and development alongside our passionate team and our fantastic gin!
What you'll do
Take a lead role in managing our brand identity, ensuring that our guidelines are fit for purpose across all touchpoints, and that our assets are always up to date.
Give creative direction across a broad range of touchpoints, ranging from publications, digital and social media, emails, packaging, signage and much more.
Challenge and inspire our agency partners to ensure that they are producing best in class work.
Working alongside marketing and communication colleagues to deliver integrated communications across different business areas.
Developing relationships across the business, understanding the various functions, and providing education on how the creative team can assist with their business goals.
Content planning and leading art direction with photography and video teams.
Lead, develop and manage our In-house design team, 2 direct reports.
Develop a multi-disciplined talent pool of freelancers, ranging from designers, illustrators, artists and copywriters, complementing the in-house team.
What You'll Need
Be a design leader, with an impressive portfolio and experienced in management and development of other designers
A creative and entrepreneurial flair, with an active curiosity into how competitors and Sipsmith can bring the brand story to life.
Experience in commercial/brand design – ability to understand brand strategy and interpret it into our design is critical. In-house design experience is preferable but not essential.
An expert on Photoshop, Illustrator and InDesign. After affects or Premiere Pro would be a plus.
Excellent knowledge of print processes. Able to work with printers to ensure we achieve the desired results when printing from packaging to POS
Strong presentation skills – ability to present and sell creative ideas to a diverse bunch of stakeholders.
Experience managing, coaching and developing team members to deliver world class design.
Strong organisational skills – the ability to manage multiple projects across tight timelines and prioritise team workloads during busy periods.
Happy to get 'hands dirty' and get involved in all that is going on at Sipsmith.
Plate spinning brilliance.
How to apply
Please send your CV, a link or PDF of your portfolio & completed diversity & inclusion form to jessica@sipsmith.com with the subject title 'Design Manager" and a cover letter explaining why you'd fit seamlessly into our team, a time when you've made something exceptional, and what quirky addition you will bring to Sipsmith!
Closing date for applications: Sunday 27th June 2021.