At Sipsmith, we have always been fuelled by people, purpose and occasionally by gin. In 2009, the Sipsmith founders Fairfax, Sam and Jared set out on a mission to bring gin back to its birthplace, London: to make it the way it used to be made, as it should be made. In turn, they created a legacy for what has become a global renaissance. The Sipsmith swan, the brand's distinctive icon now seen around the world, started as an homage to the bespoke "swan's neck" on the gin still, which gives Sipsmith gin its distinctive flavour and smoothness.
Since then, Sipsmith has grown by leaps and bounds, we have acquired new sites, new stills, and recruited new sippers around the world. In 2017 we joined forces with the Beam-Suntory family, a company which values heritage, craftsmanship and people as highly as we do, creating incredible opportunities for our people and brand.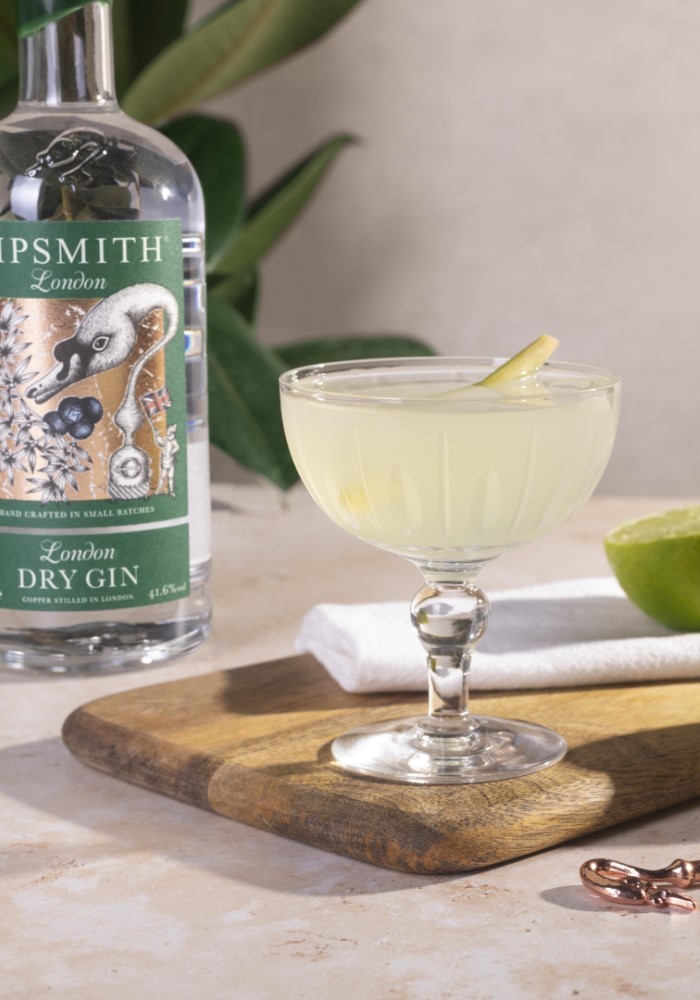 In May 2021, we proudly became a B Corporation™ certified business and in turn articulated our long-term sustainability strategy of "Crafting a Better Future", setting in motion a sense of purpose beyond profit in all that we do.
Meaningful change requires a great deal of hard paddling under the surface. We believe it's our team here that drives our great culture, that makes our business what it is (on top of our world class gin). Our company values are the foundation of everything we do, and we work hard to ensure that everyone in the business loves what they do.
We like to think that we have created an incredible place to work: where you can be creative, autonomous, work with purpose and have fun at the same time. We'd love for you to come and join us.
Sipsmith is committed to building a culturally diverse, equitable and inclusive organisation, encouraging applicants from all backgrounds to apply for our opportunities.
| | |
| --- | --- |
| Title: | Digital Marketing Manager |
| Location: | We work flexibly. This role needs to regularly work from our home, The Distillery, 83 Cranbrook Road, London W4 2LJ |
| Reports to: | Head of Digital, Content and Design |
| Salary: | Competitive, with bonus + benefits |
As we continue to widen our digital presence across the world, this is an exciting opportunity to champion the implementation of our global digital marketing strategy as part of our Digital & Creative team. Alongside managing our digital platforms, you'll have real ownership to lead projects to help us forge closer relationships with our Sippers.
You will be working across multiple channels and departments, (wearing a variety of metaphorical hats!) and hands-on tasks will come in thick and fast. The distillery team works like a family with everyone getting stuck in, so experience of working across different functions (e.g. sales, marketing, design, finance), a can-do attitude and willingness to get involved in everything gin will stand you in good stead.
What you'll do
Global Social & Digital Lead – the global team is the central hub for digital and social strategy. This role will involve collaborating with international teams and the Beam Suntory digital hub to formulate social and digital strategies, and then create tactical toolkits for local markets to implement.
Managing our paid content distribution: The Digital Manager is responsible for implementing our paid social strategy for Sipsmith UK, working alongside an agency to ensure we are meeting all of our brand building objectives and that the right piece of content is seen by the right consumer.
Working alongside our UK Head of Ecommerce to create and implement digital plans to support our ecommerce and sales channels, both third party and D2C.
Managing our Digital Marketing Exec and ensuring a joined-up approach to digital by supporting their plans for SEO, Paid Search, Web Management, Email Marketing
Supporting the US market as a priority and assisting the local market team with their digital plans to build the brand and fledgling ecommerce strategy
Planning, writing, and scheduling all posts across our social media channels in the UK and global markets where appropriate
Work closely with the PR global team to lead the global online Earned Media strategy. Advising markets on local paid and earned influencer campaigns and well as executing the UK strategy by retaining relationships with our database of 100+ Sipsmith VIPs
Completing monthly in-depth analytics report on performance and updating the wider team with a strong understanding of the power of ROI in the digital world.
Accountable for developing core digital assets for social, web and e-commerce activations ready to be localised and optimised by market
Planning content production and shoots, working with both agencies, freelance and our in-house creative teams
Collaborating with the creative team and agency partners to ideate industry-leading content for our digital channels.
Owner of the global content calendar, and coordination between creative and market trade teams for supporting the right product at the right time
Write copy for our digital and social channels
Create world-beating content to include in toolkits to support our global businesses
What You'll Need
You'll be a social media superstar with paid media experience
A strong understanding of content distribution strategy
A data whiz with a strong analytical ability
Ability to interpret the brand's tone of voice and creative eye
Both a creative and strategic thinker
Happy to get 'hands dirty' and get involved in all that is going on at Sipsmith
Plate-spinning brilliance
How To Apply
Please send your CV to [email protected] with the subject title 'Digital Marketing Manager', alongside a cover letter explaining your experience and why you are a good fit for Sipsmith, along with our completed Diversity & Inclusion monitoring form.
Closing date for applications: 21st January 2022