Sipsmith was started in 2009 by our founders Fairfax, Sam and Jared with the mission to open the first copper distillery in London in almost 200 years and bring London Dry Gin back to its home; made the way it used to be, the way we believe it should be.
Since then we've grown tremendously, acquiring new stills, recruiting new sippers and building on our great team. In 2017, we joined forces with Beam Suntory, a company which values heritage, craftsmanship and people as much as we do and so the opportunities for our team and brand are ever more exciting. Sipsmith has gone from strength to strength during this time.
We like to think that we have created an incredible place to work, where you can be creative, autonomous and have fun at the same time.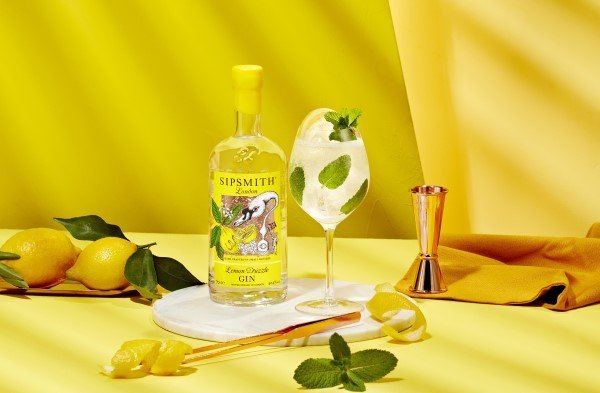 We believe it's our team here that drives our great culture, that makes our business what it is (on top of our world class gin), so we work hard to ensure that everyone in the business loves what they do. We are looking for someone for whom this resonates.
Sipsmith is committed to building a culturally diverse, equitable and inclusive organisation and encourage applicants from a wide range of backgrounds to apply for our opportunities.
| | |
| --- | --- |
| Title | Distillery Operations Support |
| Term | Full time, fixed-term role until 31 December 2021 |
| Reports to | Brand Activation Manager |
| Location | The Distillery, 83 Cranbrook Road, London, W4 2LJ |
| Salary | Competitive + benefits |
As Distillery Operations Support you will play a key role in ensuring the smooth operations of the business day to day management. You will ensure that our Gin is safely distributed into the right hands so we can maximise sales distribution, consumer expectations & customer satisfaction.
This is a great opportunity to gain a deeper understanding of marketing, customer experience & Distillery Operations in the Spirits industry in a hands-on role. You'll work with a growing, quality led brand, and build on your knowledge and experience to support you growing your career in FMCG and the drinks sector.
What you'll do
Marketing Operations
Lead all Marketing Operations from the Distillery, from daily ad hoc requests to Brand Experiences
Support Sip Soc operations alongside Supply Chain Team
Coordinate all returns via Ecommerce, Sipping Society and NOTHS
Stock management of Distillery Sipping Society assets
Support all Brand Activations and Experiences to ensure assets are delivered on time
Logistical support for Content and Design Team for photoshoots
Not On The High Street Fulfilment
Manage Not On The High Street fulfilment through their online portal
Fulfilment of all orders sent out from The Distillery
Management of products stock in the Distillery & liaising with Supply Chain to ensure stock is replenished
Complete all Not On The High Street Customer Service enquiries to ensure all customers are receiving the 5-star Sipsmith Customer Experience
Distillery Business Support
Manage all Distillery requests from the wider Team to maintain a smooth running of the business
Fulfil all ad hoc requests for Distillery send-outs
Manage distribution of bottle stock from the Distillery (Staff stock, Samples for Trade and Marketing Team and stock to small accounts)
Manage the vehicles and delivery log and coordinate all deliveries, pick-ups, and couriers through the correct Sipsmith team member, handling all relevant paperwork
Weekly stock take and order of bottles, products and packaging materials
Fulfilment of international shipments
Manage and distribute Distillery incoming post for staff working outside of the Distillery
Collaborate with the Minister of Ginterior to deliver a 5-star experience at the distillery by maintaining a friendly, clean and safe environment
Ensure compliance with Health & Safety across the site, from team members and visitors
Work with supply chain to manage Distillery stock count and orders
What you'll need
Customer service skills, with a flair for relationships and ability to work with multiple stakeholders with different requirements
Organised and able to manage time effectively
A positive, optimistic and can-do, problem-solving attitude
Positively proactive in dealing with visitors, customers, contractors and the Sipsmith team on an individual basis
A personable team player who is ready to get stuck in and is always up for a challenge, but is equally happy working by themselves
Comfortable working on tasks that require manual handling and some heavy lifting
Happy to get 'hands dirty' and get involved in all that is going on at Sipsmith
Plate spinning brilliance
Please note this role does require working from the Distillery for at least 3 days per week.
How to apply
Please send your CV to [email protected] with the subject title 'Distillery Operations Support' and a cover letter explaining your experience, along with a completed Diversity & Inclusion monitoring form.
Closing date for applications: Sunday 15th August 2021