At Sipsmith, we have always been fuelled by people, purpose and occasionally by gin. In 2009, the Sipsmith founders Fairfax, Sam and Jared set out on a mission to bring gin back to its birthplace, London: to make it the way it used to be made, as it should be made. In turn, they created a legacy for what has become a global renaissance. The Sipsmith swan, the brand's distinctive icon now seen around the world, started as an homage to the bespoke "swan's neck" on the gin still, which gives Sipsmith gin its distinctive flavour and smoothness.
Since then, Sipsmith has grown by leaps and bounds, we have acquired new sites, new stills, and recruited new sippers around the world. In 2017 we joined forces with the Beam-Suntory family, a company which values heritage, craftsmanship and people as highly as we do, creating incredible opportunities for our people and brand.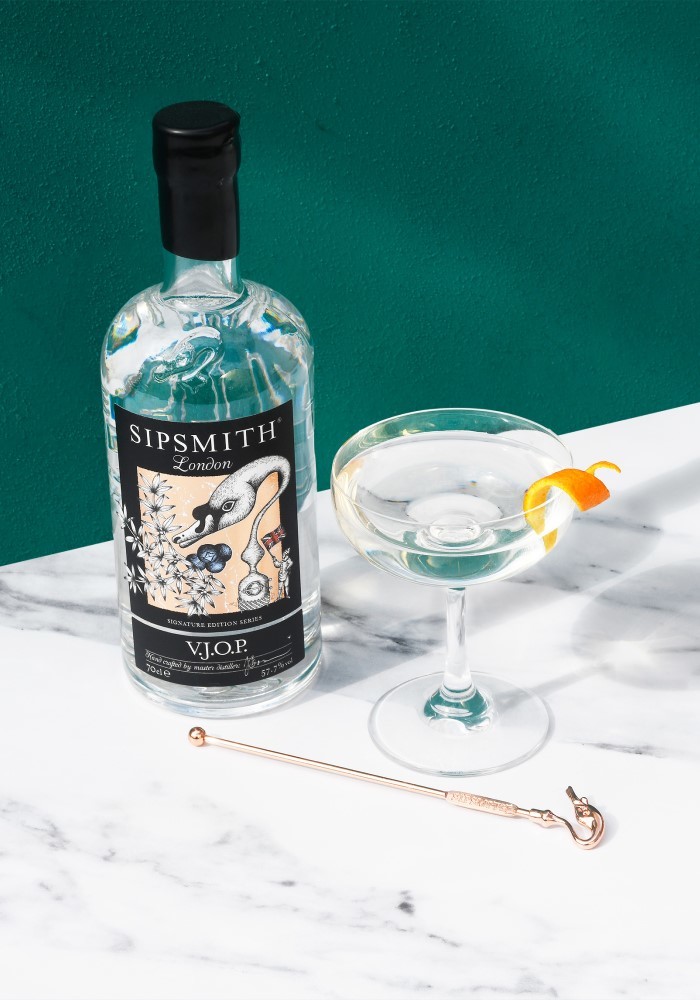 In May 2021, we proudly became a B Corporation™ certified business and in turn articulated our long-term sustainability strategy of "Crafting a Better Future", setting in motion a sense of purpose beyond profit in all that we do.
Meaningful change requires a great deal of hard paddling under the surface. We believe it's our team here that drives our great culture, that makes our business what it is (on top of our world class gin). Our company values are the foundation of everything we do, and we work hard to ensure that everyone in the business loves what they do.
We like to think that we have created an incredible place to work: where you can be creative, autonomous, work with purpose and have fun at the same time. We'd love for you to come and join us.
Sipsmith is committed to building a culturally diverse, equitable and inclusive organisation, encouraging applicants from all backgrounds to apply for our opportunities.
| | |
| --- | --- |
| Title: | Distillery Receptionist |
| Term: | Full Time, Permanent role: We are flexible and open to applications on a job-share or part time basis, the hours to be covered are 9am to 5pm Monday to Friday each week |
| Location: | This role is based in our Gatehouse at our home; Sipsmith Distillery, 83 Cranbrook Road, London W4 2LJ |
| Reports to: | Distillery Manager |
| Salary: | Competitive, with bonus + benefits |
We are looking for a positive, hands-on Receptionist to act as our first point of contact for all visitors to our unique Distillery.
This is a great opportunity, working from our West London home to ensure every visitor has a welcome brimming with Sipsmithian charm, and support creating more passionate advocates of our brand.
You will be responsible for meeting and greeting guests, customers and deliveries as they arrive throughout the day, as well as supporting the day to day running of the Distillery and meeting our high health and safety standards for all staff and visitors.
What you'll do
Be the 'first face' of the Distillery, our Guardian of the Gate, who goes above and beyond to drive the goodwill of the brand, welcome all visitors, ensuring they leave with favourable and lasting first impressions of Sipsmith
Maintain a helpful & responsible presence at the Sipsmith Distillery Gatehouse reception area (situated at the front entrance of the Distillery)
Manage the vehicles and delivery log and coordinate all deliveries, pick-ups, and couriers through the correct Sipsmith team member, handling all relevant paperwork
Ensure guests/staff sign into the site, alert the relevant team member of their arrival, are inducted properly with our Health & Safety procedures, and look after waiting visitors (individuals and large tour groups) in a Sipsmithian fashion
Support the Production team in the coordination and unloading/loading of vehicles on site as needed
Maintain all site assets required for the reception & garage area (toiletries, boxes, refreshments, etc.)
Keep the area around the Reception clean and tidy
Ensure compliance with Health & Safety across the site, from team members and visitors
Support Distillery Operations and other Sipsmith teams with Distillery send-outs when possible
Collaborate with the Brand Experience and Tours team to deliver a 5-star experience at the distillery by maintaining a friendly, clean and safe environment
What you'll need
A knack for delivering customer service with professionalism and charm
Organised and able to manage time effectively with initiative
A positive, optimistic and can-do, problem-solving attitude
Positively proactive in dealing with visitors, customers and contractors on an individual basis
A highly personable team player, who is also happy working by themselves
Happy to get 'hands dirty' and get involved in all that is going on at Sipsmith
Plate spinning brilliance
What we can offer you:
Competitive salary and bonus potential
Company pension scheme with 8% employer contribution.
Flexible working
You get to work by the stills and see distillation in action
Private Healthcare through Vitality with access to their Employee Assistance Programme (EAP)
Monthly free gin
25 days holiday (plus bank holidays)
2 paid volunteering days a year
Cycle to work scheme
Access to financial well-being platform Bippit
Enhanced sick pay (including two mental health days a year)
Enhanced parental leave (6 months fully paid leave for primary caregivers and 1 month for secondary)
Quarterly company team days and monthly social events organised by our Ministry of Fun
How To Apply
Please send your CV to [email protected] with the subject title 'Distillery Receptionist', alongside a cover letter explaining your experience and why you are a good fit for Sipsmith, whether you would like to apply on a job-share, part time or full time basis, your salary expectations and a completed Diversity & Inclusion monitoring form.
Closing date for applications: 9th August 2022