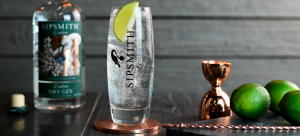 Sipsmith was started in 2009 by our founders Fairfax, Sam and Jared with the mission to open the first copper distillery in London in almost 200 years and bring London Dry Gin back to its home; made the way it used to be, the way it should be. Since then we've grown tremendously, acquiring new stills, recruiting new drinkers and building on our great team. We've recently joined forces with Beam Suntory, a company which values heritage, craftsmanship and people as much as we do and so the opportunities for our team and brand are ever more exciting. We like to think that we have created an incredible place to work, where you can be creative, autonomous and have fun at the same time. We believe it is our team here that drives our great culture, that makes our business what it is (on top of our world class gin), so we work hard to ensure that everyone in the business loves what they do.
Title: Finance Assistant
Report to: Financial Controller
Based at: Distillery, 83 Cranbrook Road, London W4 2LJ
Salary: Competitive, with bonus + benefits
This is a newly created role within a growing finance team. The role reports into the Financial Controller and is based in leafy Chiswick, London, right at the heart of where it all happens.
The successful candidate will be a key member of our supporting cast. The distillery team is tight-knit and so the role demands someone with a can-do attitude and ability to work cross-functionally. We need someone who is superbly organised, methodical, and who will always exhibit the highest level of honesty and integrity in handling sensitive information.
Experience of working with Sage and Microsoft applications, particularly Excel, are considered desirable.
Key responsibilities
– Accounts payable processing, Sage input and maintenance.
– Liaise with the Supply Chain team and oversee the PO process.
– Collate, post and reconcile duty invoices.
– Manage Accounts Receivable, from inbox through credit control and forecasting.
– Bank account input and maintenance.
– Manage the expense process, ensuring the timely and accurate upload of data to Concur.
– Assist on Treasury with cashflow management.
– Provide month-end, SKU-setup, and maintenance support to the wider finance and supply chain teams.
– Provide ad hoc, analytical support to commercial finance.
– Answer ad hoc queries.
Knowledge, skills and experience
– Ability and confidence to work in a fast-paced environment.
-Proficiency with Excel.
– Knowledge of Sage and Concur would be advantageous.
– Strong organisational and time-management skills; able to juggle multiple tasks and prioritise workload.
– Solutions-focused mindset; able to identify potential efficiencies and suggest improvements for best practice.
– Adaptable – changes in systems and processes are coming to the business and you should be prepared to engage with and drive this forward.
– 1 year's experience working in a finance team.
How to apply
Please send your CV to [email protected] and [email protected] with the subject title 'Finance Assistant' and a cover letter explaining your experience and why you are a good fit for Sipsmith.
Closing date for applications: NOW CLOSED