At Sipsmith, we have always been fuelled by people, purpose and occasionally by gin. In 2009, the Sipsmith founders Fairfax, Sam and Jared set out on a mission to bring gin back to its birthplace, London: to make it the way it used to be made, as it should be made. In turn, they created a legacy for what has become a global renaissance. The Sipsmith swan, the brand's distinctive icon now seen around the world, started as an homage to the bespoke "swan's neck" on the gin still, which gives Sipsmith gin its distinctive flavour and smoothness.
Since then, Sipsmith has grown by leaps and bounds, we have acquired new sites, new stills, and recruited new sippers around the world. In 2017 we joined forces with the Beam-Suntory family, a company which values heritage, craftsmanship and people as highly as we do, creating incredible opportunities for our people and brand.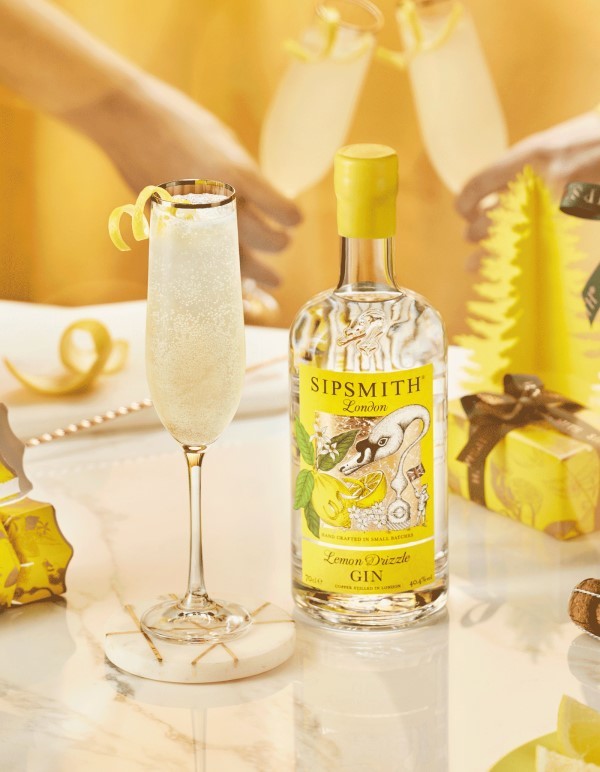 In May 2021, we proudly became a B Corporation™ certified business and in turn articulated our long-term sustainability strategy of "Crafting a Better Future", setting in motion a sense of purpose beyond profit in all that we do.
Meaningful change requires a great deal of hard paddling under the surface. We believe it's our team here that drives our great culture, that makes our business what it is (on top of our world class gin). Our company values are the foundation of everything we do, and we work hard to ensure that everyone in the business loves what they do.
We like to think that we have created an incredible place to work: where you can be creative, autonomous, work with purpose and have fun at the same time. We'd love for you to come and join us.
Sipsmith is committed to building a culturally diverse, equitable and inclusive organisation and encourage applicants from a wide range of backgrounds to apply for our opportunities.
| | |
| --- | --- |
| Title | Key Account Manager: Ecommerce |
| Reports to | Head of Ecommerce |
| Location | We work flexibly. This role does not need you to regularly work from our home, The Distillery, 83 Cranbrook Road, London, W4 2LJ |
| Salary | Competitive, with bonus + benefits |
You will be a key member of our new Digital Hub and support the Head of Ecomm in growing the Ecommerce Channel, executing the commercial channel strategy and channel plans. You will own one of our larger customers together with eSpecialists such as Laithwaites & Master of Malt. This role will be tasked with delivering agreed objectives on Volume, NSV, GP, and Distribution and controlling Brand Investment to deliver brand building activation.
What you'll do
A key stakeholder within the Digital Hub workstream, working in close collaboration with Global and UK Marketing to bring brand building plans to life in the marketplace whilst driving sales conversion and growth
Collaborate closely with shopper marketing manager & brand experiences team to align and amplify execution within online
Support and execute the Ecomm sales strategy delivered by the Head of Ecomm
Own and manage customer P&Ls; Volume, £NSV, £GP, Distribution and BI.
Build clear business plans for investment in online media and activation
Review marketing effectiveness of key campaigns, sharing insights on performance and optimising future plans
Complete the key business processes:
– Weekly & monthly performance updates
– Accurate demand forecasting
– Support annual bottom up planning to build budget next FY
Work cross-functionally to help deliver total business KPIs, such as: Finance, Culture and Operations to ensure the best possible delivery against agreed KPI's and targets.
Provide wider commercial insight to the business in order to contribute to the medium-term plan.
What you'll need
Sales/commercial experience within Ecommerce
Strong self-starter and highly motivated
Ability to forecast accurately and an attention to detail
Entrepreneurship and an eye for new opportunities
Well-developed written & verbal communication, presentation skills
Strong negotiation and account management skills
Passion for the drinks industry
Happy to get 'hands dirty' and get involved in all that is going on at Sipsmith
Plate spinning brilliance
How to apply
Please send your CV to [email protected] with the subject title 'KAM Ecommerce', alongside a cover letter explaining your experience and why you are a good fit for Sipsmith and our completed Diversity & Inclusion monitoring form.
Closing date for applications: 21st January 2022