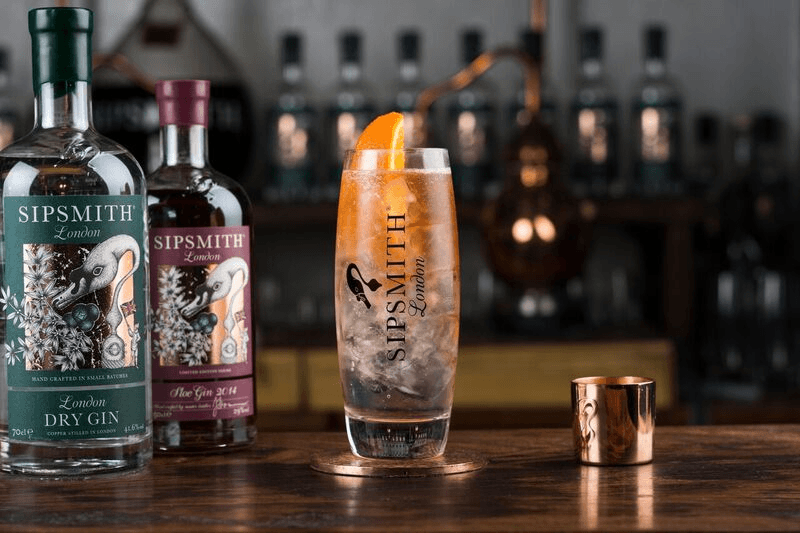 Sipsmith was started in 2009 by our founders Fairfax, Sam, and Jared with the mission to open the first copper distillery in London in almost 200 years and bring London Dry Gin back to its home – made the way it used to be, the way it should be. Since then we've grown tremendously, acquiring new stills, recruiting new drinkers and building on our great team at the distillery in Chiswick, West London. Moreover, we've recently joined forces with Beam Suntory – a company which values heritage, craftsmanship and people as much as we do – and the opportunities for our team and brand are now even more exciting.
Reporting to our Supply Chain Manager, the role of Logistics Administrator will be both a supplier and customer-forward role. The ideal candidate will be outgoing and positive, with a genuine can-do attitude, who will work well within our fun tight-knit team and remain calm under pressure. We're looking for someone who is superbly organised, with strong communication skills, an analytical mind, and veritable plate-spinning brilliance.
Title: Logistics Administrator
Reporting to: Supply Chain Manager
Based at: The Distillery, Chiswick
Salary: Competitive, with bonus + benefits
Key Responsibilities include:
– Processing UK orders and maintaining customer records
-Ensuring orders are fulfilled by our logistics partners and distribution team
– Stock control and management within the distillery and at our external warehouse
– Maintaining stock reports, investigating discrepancies, stock reconciliation
– Processing customer invoices and working closely with the Finance team
– Reporting stock holding as part of month end procedure
– Improving and developing procedures in line with growth
Our ideal candidate:
– Excellent computer and numeracy skills, in depth knowledge of Excel
– Strong organisational and time-management skills, capable of juggling multiple tasks
– Exceptional communication skills
– Flexible and creative
– Calm under pressure
– Warm and approachable
– You must be able to demonstrate relevant experience in administration/processing and maintaining customer-supplier relationships
– Previous experience in a logistics / supply chain / inventory / admin role would be beneficial but not required
How to apply: Please send your CV to [email protected] with the subject title 'Logistics Administrator' and a cover letter explaining your experience and why you would be a good fit for Sipsmith.
Closes: NOW CLOSED