At Sipsmith, we have always been fuelled by people, purpose and occasionally by gin. In 2009, the Sipsmith founders Fairfax, Sam and Jared set out on a mission to bring gin back to its birthplace, London: to make it the way it used to be made, as it should be made. In turn, they created a legacy for what has become a global renaissance. The Sipsmith swan, the brand's distinctive icon now seen around the world, started as an homage to the bespoke "swan's neck" on the gin still, which gives Sipsmith gin its distinctive flavour and smoothness.
Since then, Sipsmith has grown by leaps and bounds, we have acquired new sites, new stills, and recruited new sippers around the world. In 2017 we joined forces with the Beam-Suntory family, a company which values heritage, craftsmanship and people as highly as we do, creating incredible opportunities for our people and brand.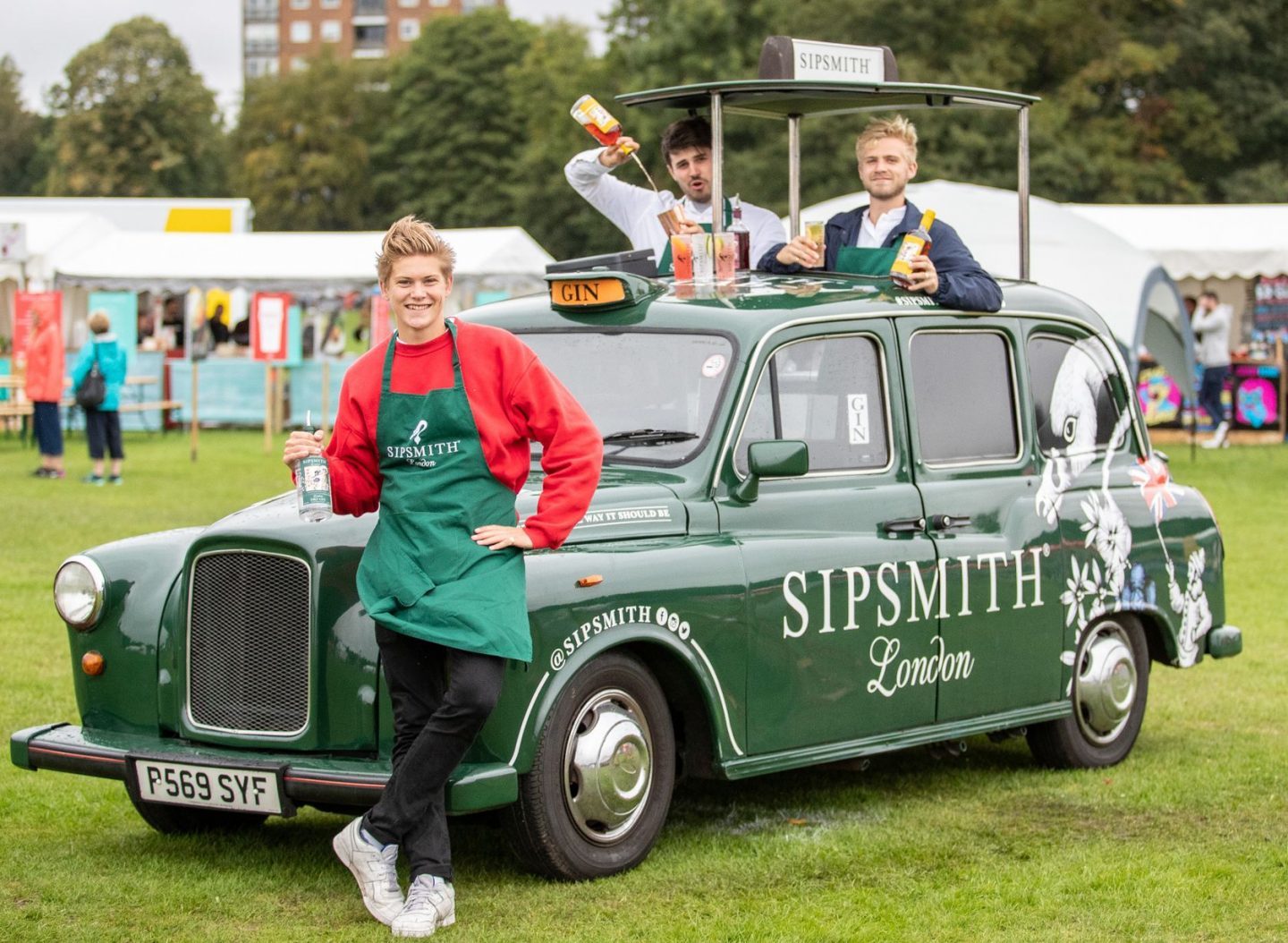 In May 2021, we proudly became a B Corporation™ certified business and in turn articulated our long-term sustainability strategy of "Crafting a Better Future", setting in motion a sense of purpose beyond profit in all that we do.
Meaningful change requires a great deal of hard paddling under the surface. We believe it's our team here that drives our great culture, that makes our business what it is (on top of our world class gin). Our company values are the foundation of everything we do, and we work hard to ensure that everyone in the business loves what they do.
We like to think that we have created an incredible place to work: where you can be creative, autonomous, work with purpose and have fun at the same time. We'd love for you to come and join us.
Sipsmith is committed to building a culturally diverse, equitable and inclusive organisation, encouraging applicants from all backgrounds to apply for our opportunities.
| | |
| --- | --- |
| Title: | Sipsmith Student Brand Ambassador |
| Term: | Part time contract with peak seasonal work |
| Location: | Predominantly London based activations, with some event locations outside of London |
| Reports to: | Brand Activation Coordinator |
| Salary: | London Living Wage: £11.95 per hour, plus paid holiday based on how many hours you work |
We're on the hunt for Sipsmith Student Brand Ambassadors to join our amazing team for 2023, tackling some of London's biggest events.
You will be responsible for helping Sipsmith activate events such as Wimbledon, Big Feastival and Cocktails in the City (to name but a few!), whilst also gaining career boosting experiences supporting our Commercial and Brand teams.
This is a great opportunity for individuals wanting to build careers in Sales, Marketing and Events in the world of FMCG. you'll experience leadership, management, and activation delivery in a truly entrepreneurial environment – not to mention picking up a few cocktail making skills along the way!
What you'll do
Work at Sipsmith events, summer festivals and Wimbledon Championships to help ensure an unforgettable brand experience for consumers.
Directly increasing sales in the On and Off trade via samplings and events.
Increase brand exposure and awareness of Sipsmith through product sampling to consumers across London City.
Drive brand engagement on social media via authentic content
Be a credible Sipsmith expert, know our range of drinks inside out enabling you to host distillery tours and masterclasses in Chiswick (for additional pay).
Always be a true representative of our company values, representing the brand in a premium way through everyday interactions with consumers or customers.
What You'll Need
Organised and able to manage time effectively with initiative
A positive, optimistic, and can-do, problem-solving attitude 
Team player who can collaborate with cross functional teams to drive strong business & team performance
A passionate brand advocate with a natural affinity for drinks brands
Exhibits curiosity and passion for events and bringing a brand to life!
Charismatic, energetic, positive, and outgoing personality
Already a ginthusiast, or new to gin and wanting to become passionate about gin, especially Sipsmith!
Immersed in student life with thorough understanding of the university, city and region, including behind-the-scenes activities and hot-spots
Ability to manage part-time work & studies and available to work some evenings and weekends
UK Driving Licence is preferred but not required
What we can offer you:
Event experience of learning how to run an event from the logistics all the way to the delivery & customer service.
Genuine sales experience within the On and Off Trade (B2C and B2B).
A chance to experience a company environment, working alongside a passionate and empowered team of experts.
A gem on your CV demonstrating your time management, independent working, relationship building skills and creativity.
Monthly gin allowance of 1 bottle of any Sipsmith gin, when all tasks have been completed.
4 discounted distillery tour tickets for family and friends.
Awards for engaged, enthusiastic and results-driven SBAs and teams.
25% discount on orders from the Sipsmith website for family and friends.
…and all the fun that goes with it!
How To Apply
Please send your CV, to [email protected] with the subject title 'Student Brand Ambassador 2023, Sipsmith', alongside a cover letter explaining your experience and why you are a good fit for Sipsmith and a completed Diversity & Inclusion monitoring form.
Closing date for applications: 31st January