We're on the hunt for ginthusiastic Students who love gin as much as we do and want to spread gin-sipping pandemonium across their city. Our Brand Ambassadors have plate-spinning brilliance, are savvy with their digital and aren't afraid to let the world know when they're sipping something special. If you love what we do and want to begin your juniper-y journey into the world of gin, do read on…
Title/s: Student Brand Ambassador (2018/19)
Cities:
– Bath: University of Bath
– Birmingham: University of Birmingham, City of Birmingham University
– Brighton: University of Sussex, University of Brighton
– Bristol: University of Bristol, University of West England
– Cambridge: University of Cambridge
– Cardiff: University of Cardiff
– Durham: University of Durham
– Edinburgh: University of Edinburgh, Heriot-Watt University
– Exeter: University of Exeter
– Glasgow: University of Glasgow
– Leeds: University of Leeds, Leeds Metropolitan University
– Liverpool: University of Liverpool
– London: University of London (all colleges)
– Loughborough: University of Loughborough
– Manchester: University of Manchester, Manchester Metropolitan University
– Newcastle: University of Newcastle
– Norwich: University of East Anglia (UEA)
– Nottingham: University of Nottingham, Nottingham Trent University
– Oxford: Oxford Brookes University, University of Oxford
– Warwick: University of Warwick
– York: University of York
Role: Sipsmith Student Brand Ambassadors are part of the most empowered student program in the spirits industry. They are passionate about the best gin in the world and are keen to share their love for Sipsmith with their peers. Our SBAs are capable of showcasing the exceptional quality and character of our gin, building strong relationships with key stakeholders in their city and ensuring long term brand love. Our goals are to reach students who aspire to sip better – introducing them to Sipsmith through uniquely curated ginny experiences at key accounts and beyond.
Responsibilities:
Establish Sipsmith as the aspirational gin of choice
– Be a credible Sipsmith expert, know our range of gins inside out
– Always a true representative of our company values; engaging, polite, fun.
– Be a true expert of your city capable of spotting new brand placement opportunities
– Champion Sipsmith by leading great gin-focused activities
– Work closely with organising committees of charity balls
– Develop and maintain relationships with key opinion leaders
Directly support the wider Distillery team
– Grow visibility and awareness of Sipsmith in key accounts
– Support the sales and events teams at pop-up events and gin samplings
– Visit key outlets to check stock and point of sale displays
– Identify distribution opportunities in your city, passing these on to the wider team
– Attend meetings with the Distillery and Ambassador teams to align strategies
Brand awareness through multiple channels
– Regular social media sharing of Sipsmith-related content
– Secure coverage of Sipsmith activities in local and nationwide media
– Partnerships with local Gin Societies
– Hosting ginspired experiences with key accounts
Management, administration and communication
– Submit all activity results to the Distillery
– Share ideas and collaborate with other Ambassador teams
– Recruit future Sipsmith SBAs, driving recruitment initiatives on social media and amongst peers
Join the Summer 2019 team (optional)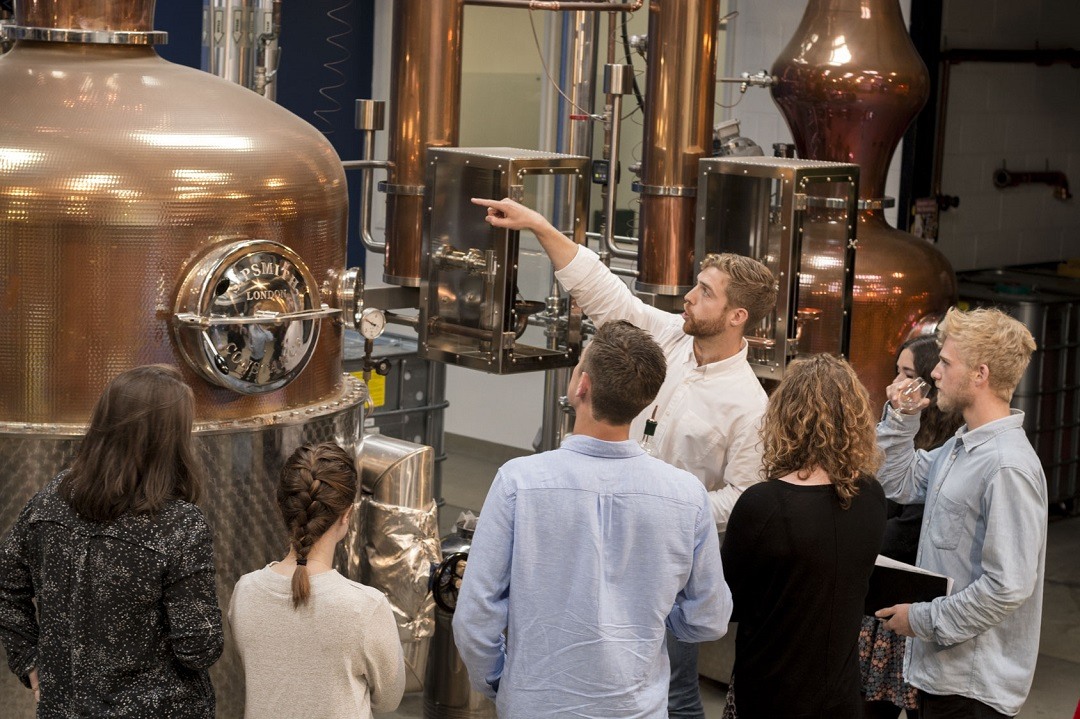 Next steps: Show us you're the best fit for the role, as well as a dab hand at digital, by sending five gincredible photos that showcase your understanding of super premium products. These should turn Instagram's best food & drink bloggers green with envy!
Send your CV along, including your Instagram username and your five photos to [email protected] with the subject line: 'The Best Student Job – [your name]'.
Closing Date for Applications: Friday 9th June 2018
Interview dates: April-July
Training date, London (must attend): Friday 17th August
Start Date: Monday 17th September
In the words of previous Student Brand Ambassadors…
"The perfect challenge to take on as a hobby outside of University studies. It allows you to get your creative juices flowing whether it is organising a ginspired party or just spreading the Sipsmith story. You need to be prepared to work hard, take responsibility and to be willing to challenge yourself."
Sam (Student Brand Ambassador, Imperial College)
"Being a brand ambassador is the dream job in so many ways. It's flexible so it fits perfectly around your studies, and the responsibility and team work will definitely help you in any future career. Plus did I mention you're working for a gin company?!
Gee (Student Brand Ambassador, LSE)
"Working for Sipsmith has been truly amazing! I cannot thank Sipsmith enough for the skills they have given me through this job. A great bunch of Gals and Guys who I have enjoyed so much working with."
James (Student Brand Ambassador, UCL)
"Working with Sipsmith has been an amazing opportunity. Being able to work at some of the most amazing events, help be the face of Sipsmith and work with such lovely people makes the hard work completely worth it."
Ruth (Student Brand Ambassador, Barts University Hospital)
"Great people and a great company to get involved with – you can guarantee there will never be a dull moment with the Sipsmith lot!"
Megan (Student Brand Ambassador, City of London)