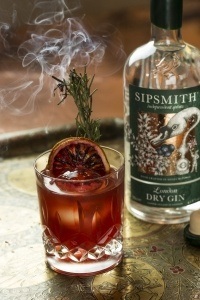 Sipsmith was started in 2009 by our founders Fairfax and Sam with the mission to open the first copper distillery in London in almost 200 years and bring London Dry Gin back to its home; made the way it used to be, the way it should be.
Since then we've grown tremendously, acquiring new stills, recruiting new drinkers and building on our great team.  We've recently joined forces with Beam Suntory, a company which values heritage, craftsmanship and people as much as we do and so the opportunities for our team and brand are ever more exciting.
We like to think that we have created an incredible place to work, where you can be creative, autonomous and have fun at the same time.  We believe it's our team here that drives our great culture, that makes our business what it is (on top of our world class gin), so we work hard to ensure that everyone in the business loves what they do.
We are looking for someone for whom this resonates.
About the role
Title: Finance Business Partner
Salary: Competitive, with bonus + benefits
You are an all-star business partner with a strong commercial mindset.
This is a high-visibility position that interacts with a wide range of stakeholders. Owning all aspects of analysis, you will exhibit a strong sense of initiative, anticipating the needs of the business and driving improvements in reporting and processes.  Things move quickly here so you will need to be able to absorb a lot of information, build rapport and hit the ground running.
The role reports to the Head of Finance in a growing team and is based in the Distillery, Chiswick, right at the heart of where it all happens.
 What you'll do
– Sophisticated financial and operational modelling – help us understand our business and opportunities.
– Refine our planning processes and ensure finance best practices are spread throughout the business – help us scale and transition from start-up to mature enterprise.
– Build relationships across departments and listen to people's needs.
– Understand, filter and interpret these requests, then read the data, identify the drivers and spot the trends.
– Design reports and dashboards, then articulate complex financial info to business.
 What you'll need
– Bachelors in Finance, Economics, Mathematics or similar.
– Experience in pricing or category analysis.
– Experience working on ROI models or supporting JBPs.
– Experience in FMCG, retail or manufacturing industries.
– All of this on top of being creative yet organised, and taking pride in your work!
How to apply
Please send your CV to [email protected] with the subject title 'Finance Business Partner' and a cover letter explaining your experience and why you are a good fit for Sipsmith.
Closing date for applications: 30th November