The holidays are fast approaching—and if you're wondering what to get for the avid home bartender in your life, look no further. We've selected our favourite gin gift sets and other goodies to help make your seasonal shopping simple.
It feels as if summer has barely ended, and yet! The festive season is just three months away. If you haven't started making seasonal plans, don't fret: we've added a new online gifting range to our shop to solve your wish list woes. From cocktail sets to cocktail syrups, glassware to truffles, here are eight gin gifts that are sure to appeal to aspiring home bartenders and general ginthusiasts.
If you only buy one gin gift for the aspiring bartender in your life, make it this one. Our cocktail set includes everything needed to make a perfect Martini, all packaged together in one beautiful box. Inside, you'll find a mixing glass, a pretty copper bar set, and a bottle of Sipsmith London Dry Gin (naturally).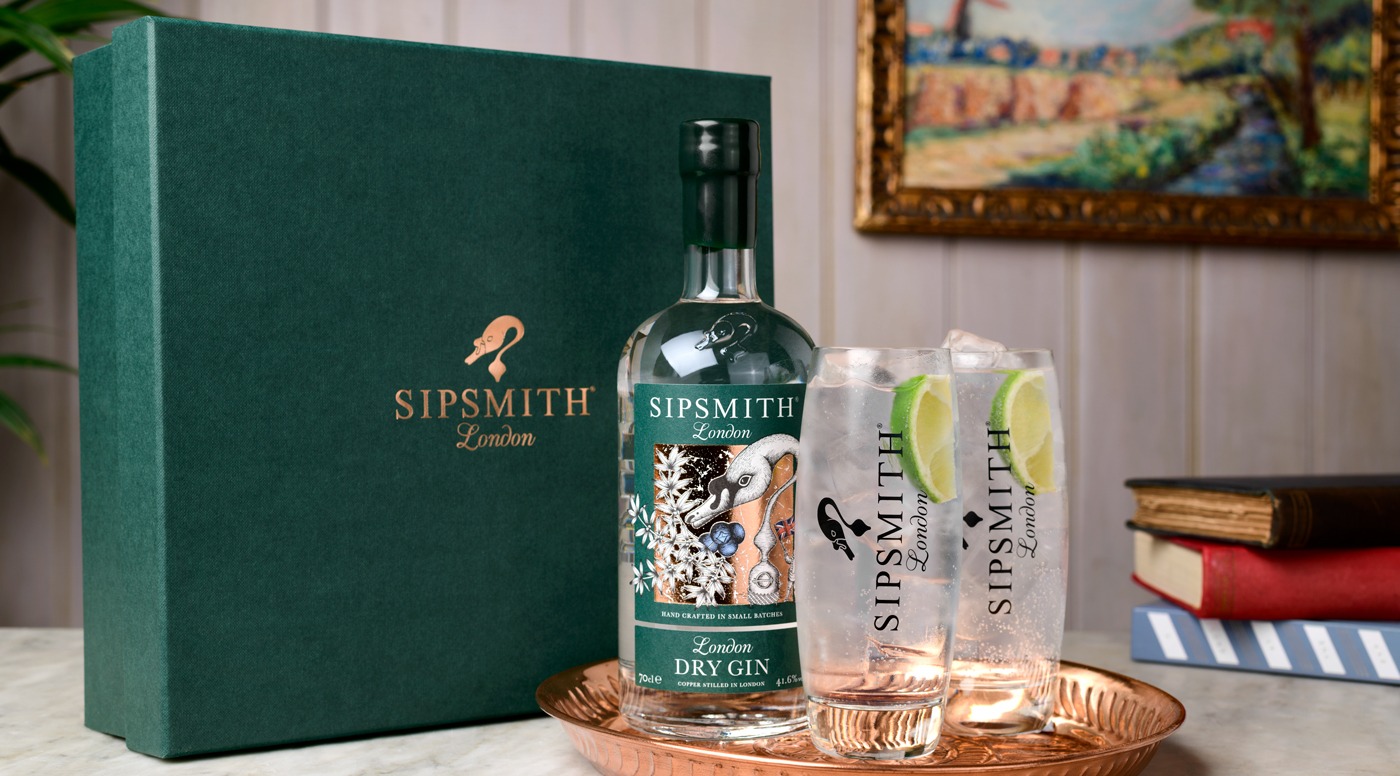 Home bartenders should always have good glassware at hand—which is where our highball glass set comes in.
Any home bartender worth their salt rim should take their glassware seriously—after all, nothing elevates a serve like presenting it in a beautiful glass. Help your friends and loved ones expand their collections with our highball glass set, and then encourage them to stir up a delectable highball (or several) with the bottle of London Dry Gin that's tucked inside.
Speaking of highballs: Sipsmith Summer Syrups for Gin are one of this year's top gin gifts (they only just made their debut, after all). Available in three flavours—lime, rose, and strawberries & cream—they're the perfect addition to a home bartender's arsenal.
This gin gift set is an excellent way to treat your favourite juniper lover. Within this pretty box, you'll find miniature bottles of three of our spirits—London Dry Gin, Sloe Gin, and London Cup—plus two elegant tasting glasses.
Winter may be on its way, but this London Cup gin gift set helps evoke sunnier climes. Lift the lid and you'll discover a Sipsmith carafe and two clink-worthy glasses; a bottle of London Cup is also sent along as a companion. Fresh fruit not included.
Treat the gin lover in your life to these decadent, London Dry Gin-infused chocolate truffles.
After a decadent gin gift? This gin and truffle set is certain to go down a treat. Made in partnership with Charbonnel et Walker, these truffles are coated with dark chocolate and have a white chocolate filling that's scented with Sipsmith London Dry Gin. They're a smashing cocktail accompaniment (and even come with a mini bottle of gin), and are just as excellent plucked straight from the box.
Crafted from copper (just like our stills) and nestled in a green gift box, this statement-making card is the ultimate gin lover's gift. Available at four different price points, a Sipsmith gift card is just what home bartenders need to expand their collections and stock up on supplies.
If you're simply planning to buy gin for your favourite home bartender, make the gesture feel extra special with a bottle gift box. Emerald green and emblazoned with a golden Sipsmith swan, the box fits all of our 50cl bottles. A 70cl version is also available.