Rhubarb gin is shaping up to be the spring's trendiest tipple—and it's simpler than you think to make it yourself.
Spring is drawing closer—and one of the tell-tale signs of the impending seasonal change is the pink, rubied stalks of rhubarb that are starting to emerge from the earth. Certainly, rhubarb and custard is a good way to make use of the spring bounty, but this year, we'd recommend giving homemade rhubarb gin a try and experimenting with it in a range of gin cocktail recipes.
If it sounds intimidating, never fear: making a beautifully pink rhubarb gin is even simpler than making your own sloe gin. Begin with a fruit (well, technically rhubarb is a vegetable, but we'll leave that caveat aside) that's too sour or astringent to enjoy on its own, but which adds beautiful hue and flavour to a spirit. Add strawberries and extra sweetness to the mix—or roast with vanilla beans—and you've got the perfect tipple to celebrate with all season long.
Note that, while some recipes might counsel you to use the cheapest gin you can find, beginning with a spirit of poor quality means your rhubarb-infused gin will be of poor quality, too. We find our London Dry Gin's juniper-rich flavour profile adds just the right backbone to this infusion.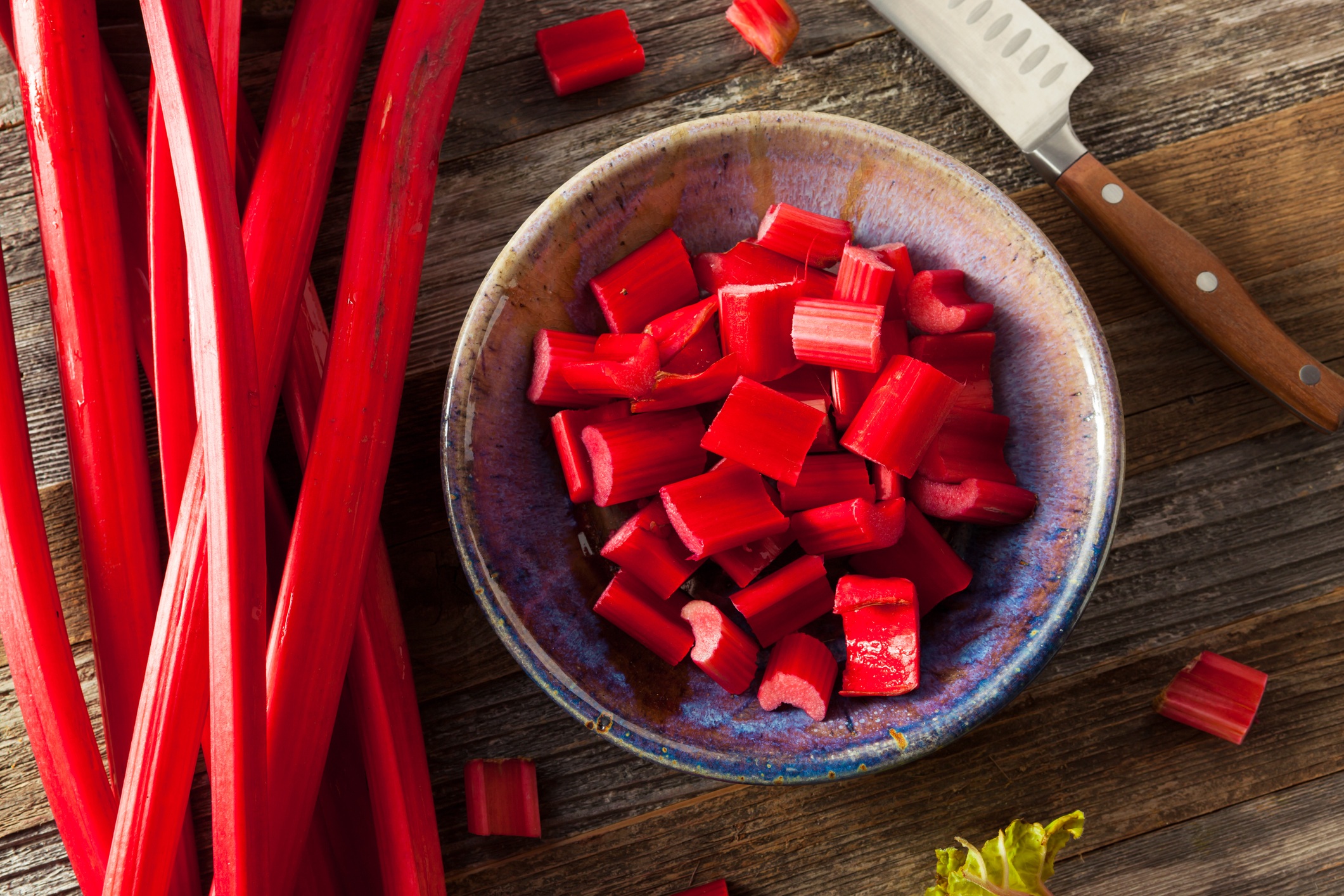 Making rhubarb gin is one of the best ways to celebrate spring.
Rhubarb and Strawberry Gin Liqueur
Courtesy of our beloved Master Distiller, Jared Brown, this recipe captures British springtime in a bottle.
500g rhubarb
500ml water
200g sugar
5-6 strawberries
Sipsmith London Dry Gin
Combine first four ingredients in a pot. Simmer, covered, on low heat for 30 minutes, or until the rhubarb is soft. Set the pot aside and let it cool. Strain through a cheese cloth. Measure the resulting liquid. Add an equal measure of Sipsmith London Dry Gin. This should make around two litres. Enjoy!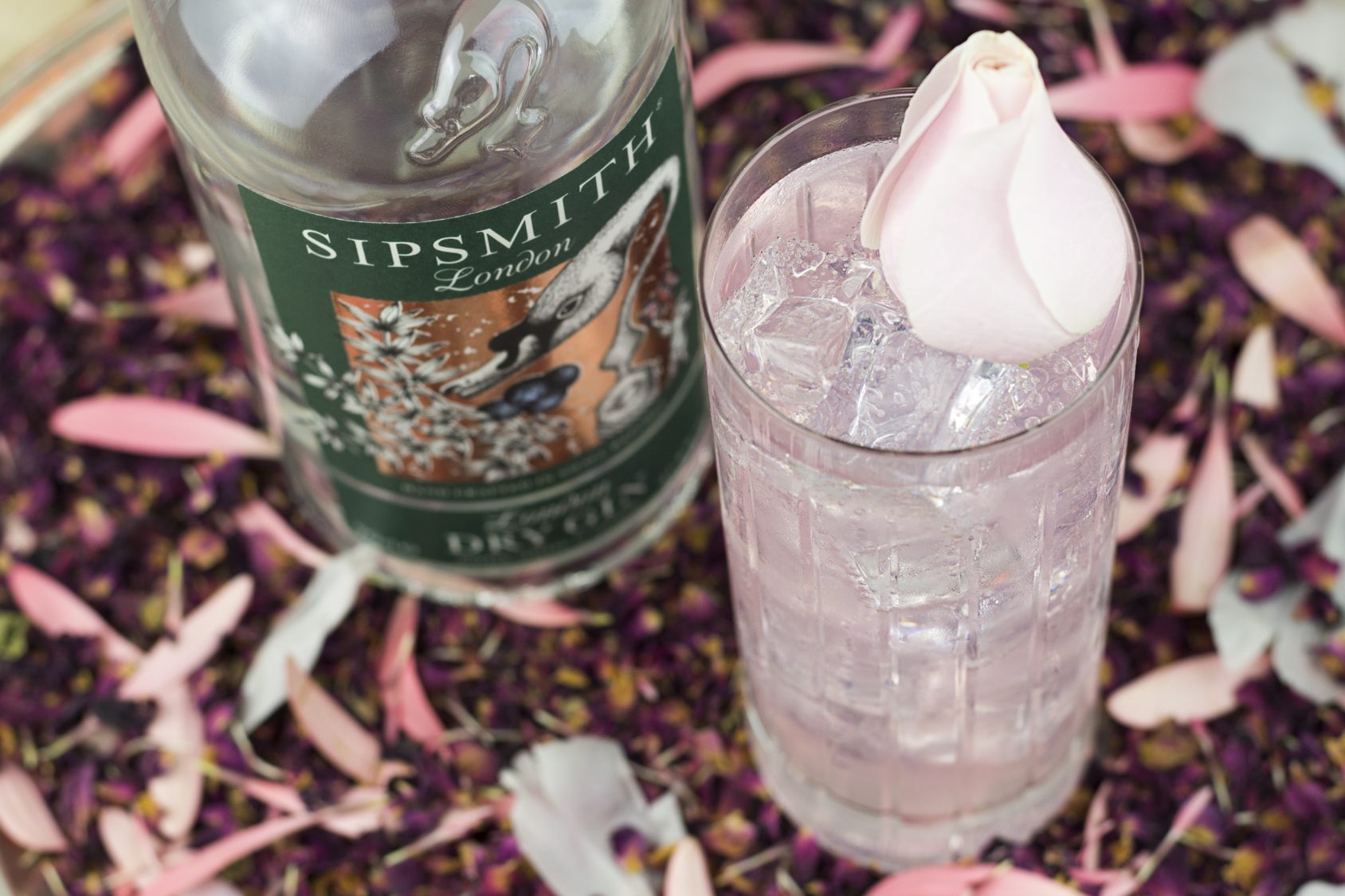 Pretty and bright rhubarb gin is also a natural when added to a number of classic serves.
Rhubarb and Vanilla Gin Liqueur
Follow JB's technique for a second delectable iteration of rhubarb gin—this one perfumed with fragrant vanilla.
300g rhubarb, chopped into 3-cm pieces
2 vanilla pods, split lengthwise
100g sugar
1 bottle Sipsmith London Dry Gin
Preheat your oven to 180 C. On a lined baking tray, add the rhubarb and vanilla beans, and sprinkle over the sugar. Roast for approximately 30 minutes, or until the rhubarb is softened and fragrant. Remove from the oven and allow to cool to room temperature. In a large Kilner jar, add your bottle of gin and the roasted rhubarb and vanilla beans. Leave to infuse for three days before straining and enjoying. (Note that the leftover rhubarb is a lovely topping for ice cream, and that your roasted rhubarb can be frozen should you want to make future batches of rhubarb and vanilla gin.)
Once you've made your own rhubarb gin, do feel free to experiment with it in different serves, too. Whilst it's a great addition to a number of gin cocktail recipes, we reckon it'd be a treat in a classic G&T or Gimlet, or served in a flute with some bubbly.
Feature images © apagafonova/iStock; Rimma_Bondarenko/iStock; bhofack2/iStock; molka/iStock