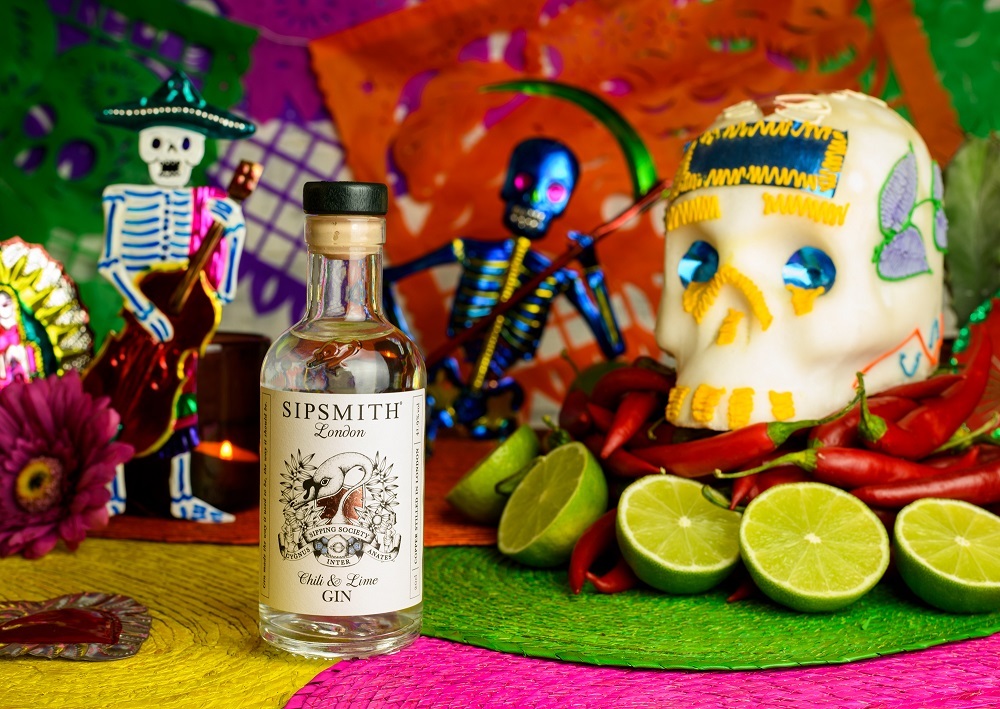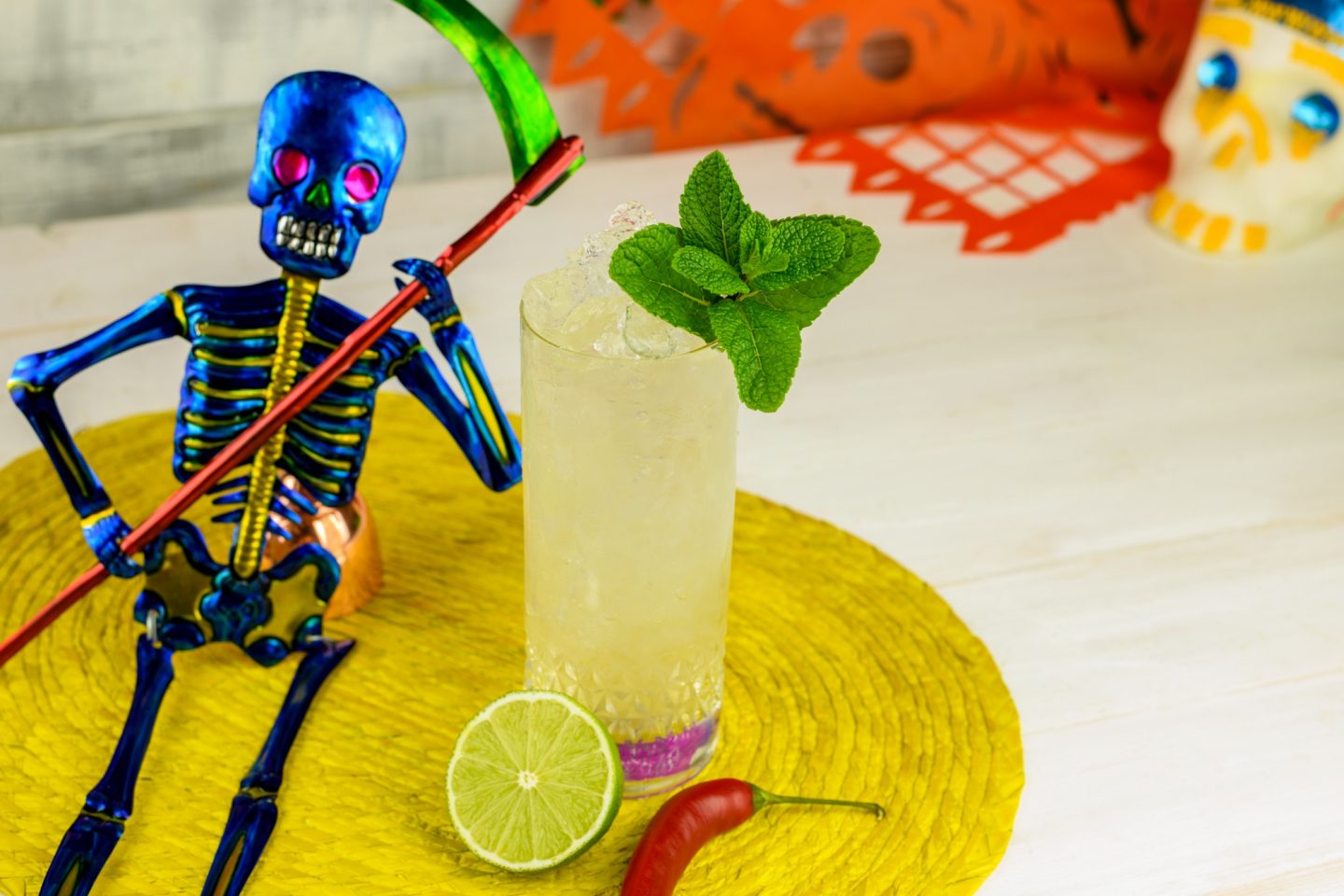 Chilli and Lime Gin
With winter very much knocking at our door, we bring you a ginny tipple inspired by the October Mexican holiday, 'Día de los Muertos' – Day of the Dead – a rather hot number to warm you from within.
The Nose
Fresh fiery chilli combines with fruity mulberry notes
The Palate
Complex and full bodied with spiced star fruit and ripe cantaloupe melon
The Finish
Violet, black tea and bright lime finale   
Drawing on influences from South America, we crafted this spicy 'Day of the Dead' gin with botanicals and flavours that have an affinity to tequila. For around 3000 years, the Day of the Dead festival has been practiced in Mexico, bringing together family and friends, with food at the forefront of their celebrations. Working alongside our friends at Chiswick Chillies, we crafted a unique recipe combining 7 chillies from around the world. After a full day of tasting a range of chillies from the rather hot Carolina Reaper, to the rich and fruity Chocolate Habanero, to the Black Naga, we can confirm these home grown chillies really do pack a punch. We dried and macerated the various chillies with lime peel, then we vapour infused a second batch of lime during distillation to dial up the citrus and balance the spice. Sip in a Margarita, spice up a mojito, or simply top with ginger beer.
Autumnal Mojito 
40ml Chilli and Lime Gin 
15ml Sweet vermouth 
20ml Lime juice & 2 lime wedges
10ml Sugar syrup 
Fresh mint
Combine all ingredients in a highball glass, add crushed ice and mint, then muddle. Top with soda and garnish with a sprig of mint.
Chilli  and  Lime  Margarita
25ml Chilli and lime 
25ml Tequila   
20ml Lime juice 
Add all ingredients to a cocktail shaker and fill with ice. Shake vigorously then strain into a coupe glass. For an extra kick, rim the glass with paprika salt.
Reviews