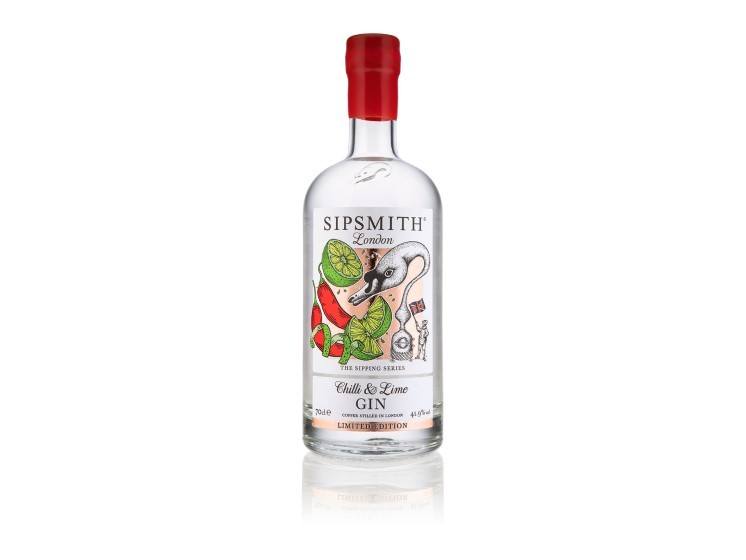 Chilli & Lime Gin
A limited edition gin, for the daring sipper. A perfect marriage between fresh lime and a blend of seven fruity and complex chillies, resulting in a refreshingly versatile, moreish sip. Enjoy in a Margarita, spice up a Spritz, or simply top with Indian tonic.
£29.00
The Nose
Sweet chilli with a medley of fruity mulberry and bright citrus notes
The Palate
Fresh lime and ripe cantaloupe melon balance with warming notes of red chilli and pine
The Finish
Delicate spice and dry juniper mingles with refreshingly moreish lime
The perfect balance of seven chillies from around the world, carefully blended with fresh juicy Asian limes.
What is the Sipping Series? A series of limited edition gins originating from our experimental gin membership, the Sipping Society. Each gin is hand crafted in small batches by our talented team of distillers, using only the finest seasonal botanicals.
Our Chilli & Lime Gin is our first installation in the Sipping Series. We've used a botanical synonymous with the most classic of G&Ts – the lime – and expertly paired it with an array of fruity, complex chillies. Wonderfully versatile; this gin will transform your G&T, Margarita, Mojito, or Spritz.
Product Information:
70cl
41.9% ABV
Your new alternative to tequila in the perfect Margarita or rum in a Mojito with an exciting chilli kick and refreshing hint of lime

The Mirror
I really like the way you can taste the chilli and lime, but they do not overwhelm the 'gininess' of the gin

The Telegraph
Crafted for the Daring Sipper

Delish
The perfect summer drink

The Sun
Packs a serious punch

Evening Standard
Reviews