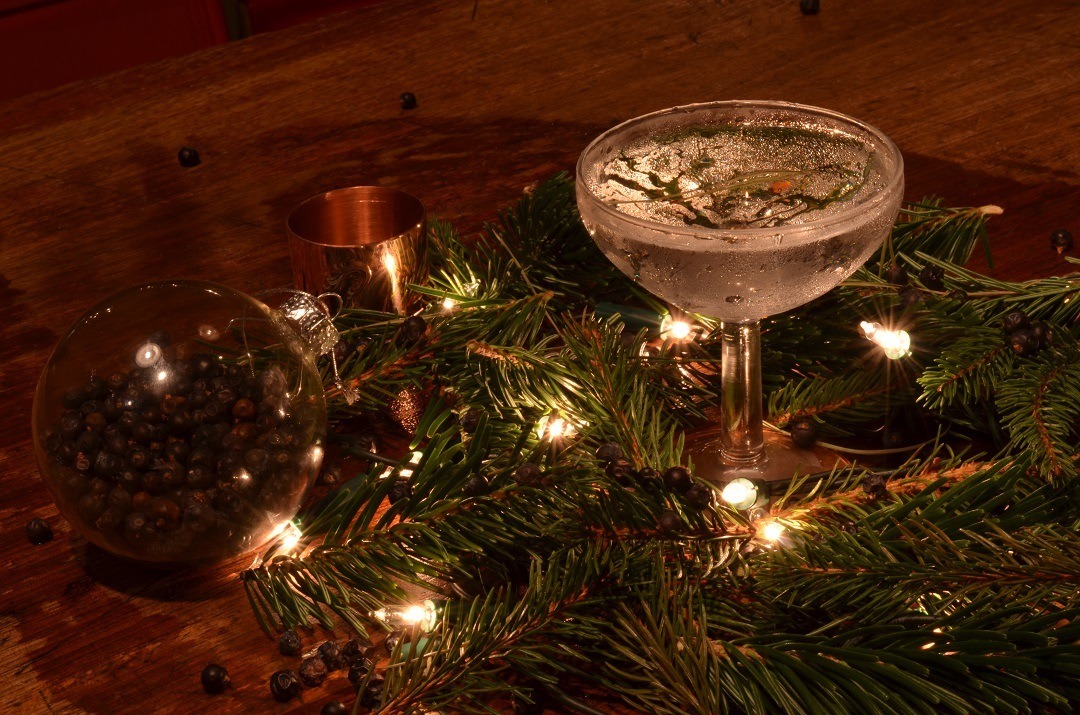 Christmas Tree Gin – 20cl
Distiller Ollie first struck upon inspiration for this gin when seeing last year's Christmas tree unceremoniously cast out when the festivities were over. Not one to squander an opportunity for some creative distilling, he promptly popped it in Prudence, and after several months of trialling with different combinations of pine, our delectable Christmas Tree Gin was born.
This gin is available as part of our Build Your Own Christmas Stocking product.
£15.00
The Nose
Bright forest floor notes of juniper and spruce to begin with.
The Palate
Fragrant notes of clementine orange and aromatic juniper.
The Finish
A spectacularly Christmassy finish of mulled, sweet spices.
Douglas Fir

Providing a rich, fragrant pine taste, the name honors David Douglas, a Scottish botanist and collector who first reported the extraordinary nature and potential of the species.

Allspice

Allspice was encountered by Christopher Columbus on the island of Jamaica during his second voyage to the New World. It provides rich festive aromas of  cloves, cinnamon, and nutmeg.

Concolor Fir

This tree was discovered by William Lobb on his expedition to California of 1849–1853, having been overlooked previously by David Douglas.

Spruce

In the mountains of western Sweden scientists have found a Norway spruce tree, nicknamed 'Old Tjikko', which has reached an age of 9,550 years and is claimed to be the world's oldest known living tree.
A variety of Christmas tree species all contribute to this fantastically festive sip.
Last year, as festivities had drawn to a close, Head Distiller Ollie first distilled an early version of this creation. If V.J.O.P. is like running through a pine forest naked, this is like skipping through a dewy pine wood clutching your first fresh slice of Christmas cake. Similar to juniper itself, species of Christmas tree distil rather differently so this recipe is a veritable trifecta of podium placed pines. Fresh grassy notes from Douglas fir, combine with the turbo pine of Spruce to deliver the perfect accompaniment for the sweet orange notes of Concolor fir. Complemented with allspice in the pot, we proffer that it's the essence of Christmas - in a gin. Clothes optional.
Reviews