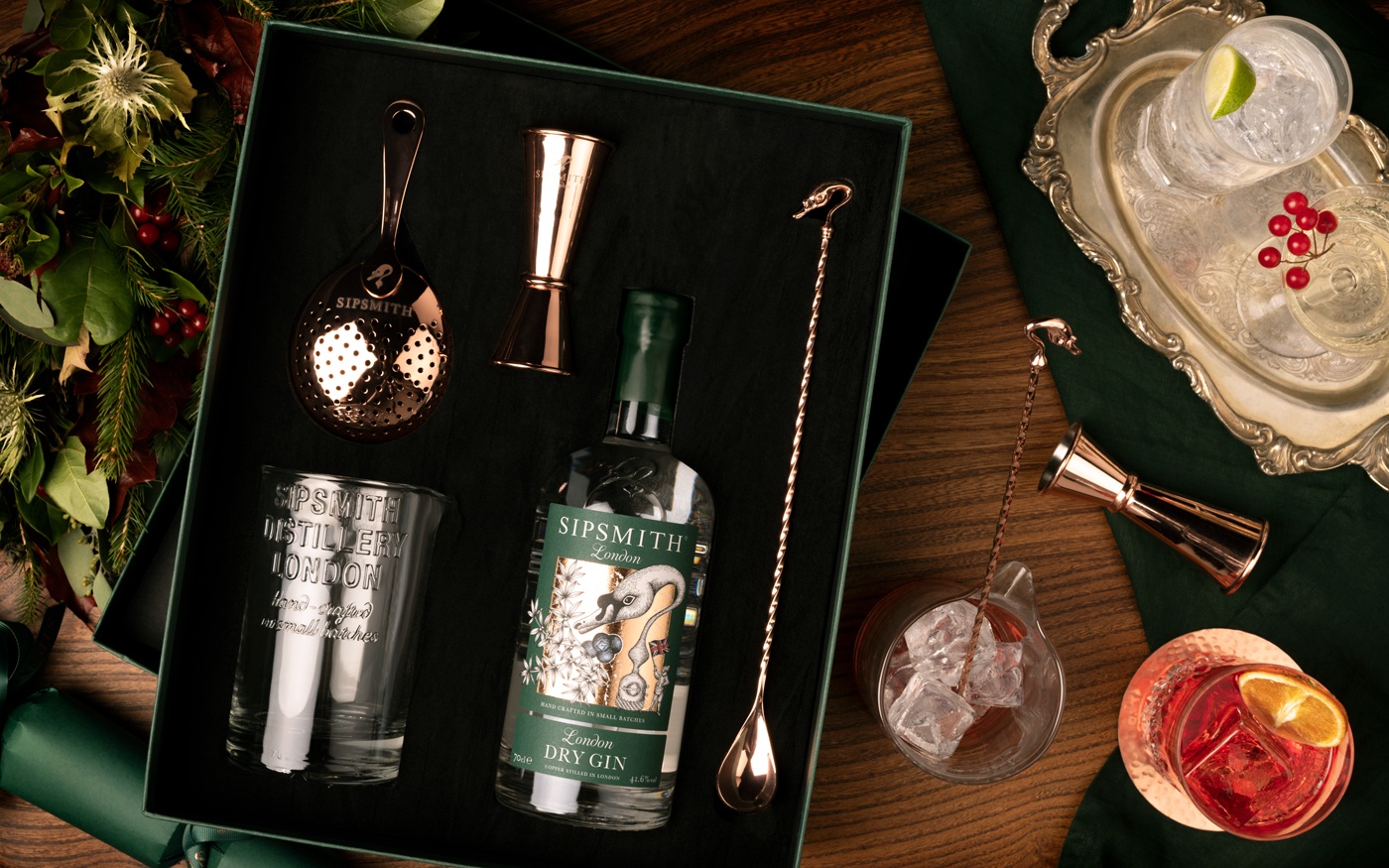 Sipsmith Cocktail Set
A cocktail set that contains all the equipment necessary to stir down the perfect martini, including a 70cl Sipsmith London Dry Gin, martini stirring glass and Sipsmith copper bar set.
£95.00
Famously called "the elixir of quietude" by author E. B. White, the martini was also notably sipped sans-vermouth by Churchill and twice-daily by Hemmingway. It's true to say that the martini has no shortage of iconic fans who wax lyrical about its restorative effects.
While we can't promise restoration, we can promise that Sipsmith London Dry Gin makes a sensational martini. This Martini Mixology Set contains all of the equipment necessary to stir down a showstopping 'tini.
Each set contains:
70cl bottle of Sipsmith London Dry Gin
Sipsmith Distillery London Lipped Stirring Glass
Sipsmith Copper Spirits Measure
Sipsmith Swan Copper Bar Spoon
Sipsmith Copper Julep Strainer