How will we all be sipping in the New Year? We spoke with a number of top London bartenders and industry pros to hear their take on 2017's cocktail trends.
Back to Basics
According to our own Master Distiller Jared Brown, one of 2017's key cocktail trends will be a move back to basics. "2017 will see the return of the classics. Abandoning extravagance, bartenders will focus on cocktails that use few ingredients." Specifically, he thinks that Negronis, Martinis, and Arnauds (the latter a classic serve of gin, dry vermouth, and cassis) will dominate drinks menus.
Bobby and Mia Hiddleston, formerly of Callooh Callay and now behind Soho's new Bar Swift, echo JB's prediction. "Consumers are educating themselves at a fantastic rate, and they are less willing to believe smoke and mirrors nowadays. Next year, we predict a move towards classic serves — nothing weird or obscure, just simple ingredients done properly."
Christina Schneider, formerly of Happiness Forgets and now at Som Saa, is also heralding vodka's rising stocks. Until recently, she says, vodka was either cheap or showy, and wound up "drowned in energy drinks, sodas or juices. But lately, more and more small producers are focusing on quality rather than packaging." The result? "Drinks like vodka Martinis and Clublands are making a comeback. And rightfully so."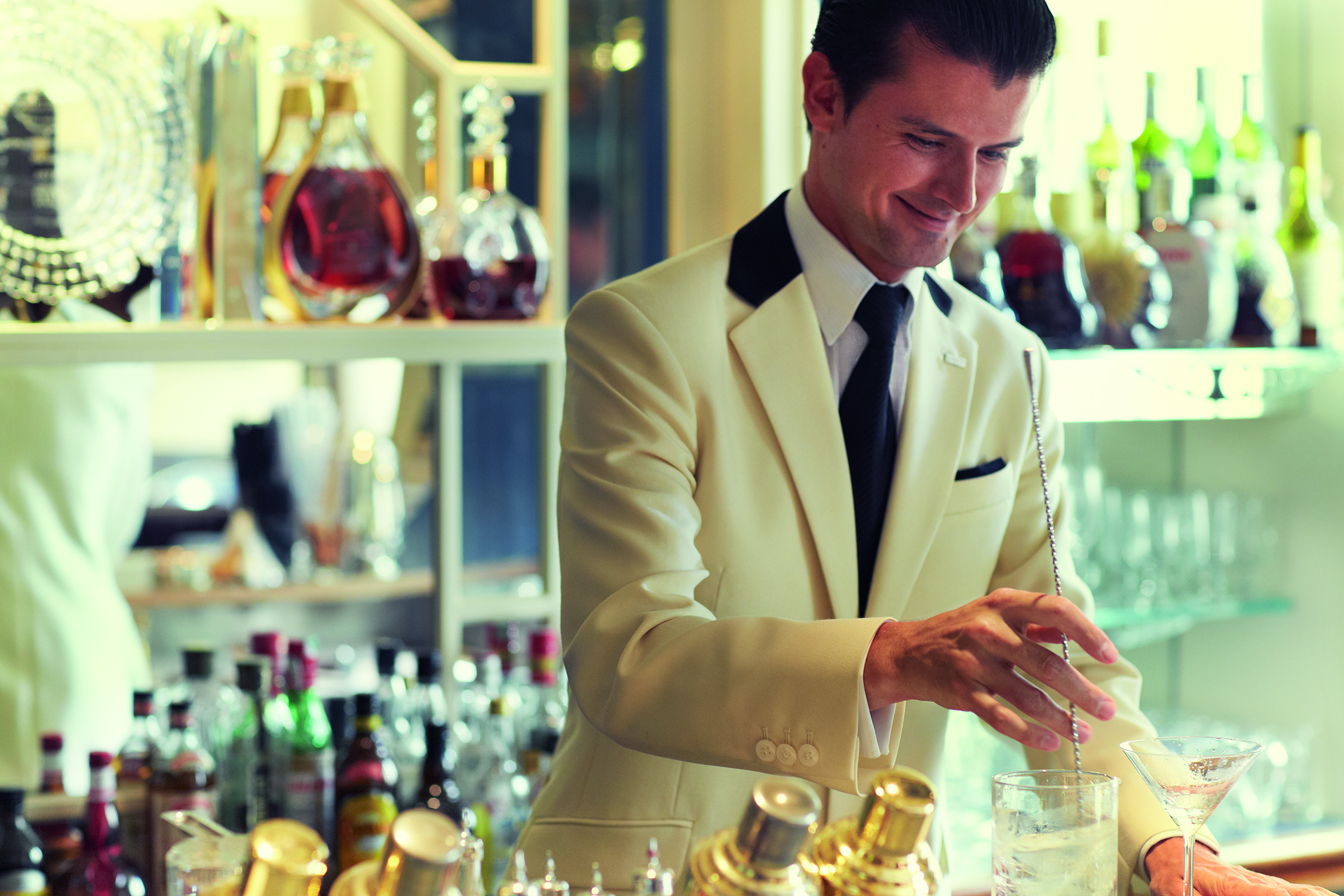 Many of the industry pros we spoke to say that customer service will be a key focus in 2017.
Hospitality
Many of the industry pros we spoke to say that customer service will be a key focus in 2017. Aidan Bowie, 2016's World Class GB Bartender, predicts that "bars will work more towards guest engagement and satisfaction," and that they'll do so by imbuing their menus with storytelling and emotions.
Declan McGurk, Bar Manager at the American Bar at the Savoy, agrees. "I would really like to see a trend moving in favour of the guest," he says. He reiterates that creative menu approaches will be an important avenue for getting guests interested in cocktail making and cocktail culture.
But in 2017, bartenders will also have to be speedy, according to The Gibson's Marian Beke. "Timing is very important. People like great drinks but don't want to wait 45 minutes for them. It's more important than ever to execute cocktails of the highest quality within the shortest time possible." Entertainment and live music will also be key components of the year's guest experience.
Flavours and Ingredients
What about what's in the drinks? We heard a few predictions echoed over and over again, from low-ABV cocktails and a continuing interest in vermouths, port, sherry, and amari to a preference for less sweet, even savoury drinks. "Less citrus and sugar and more effervescence and excitement is the desired route for our tantalised tastebuds," as Leon Dalloway of Gin Journey succinctly puts it.
Another soon-to-be-big-trend? "Fermentation will play a big role in cocktail trends for 2017," according to Martin Siska, Bar Manager at Scarfes Bar at Rosewood London; he cites kombucha and other complex, funky concoctions. Simone Caporale, formerly of the Artesian Bar, agrees, saying we should look for "kombucha and water-based kefir" on London cocktail menus.
And then there's a renewed focus on seasonality — especially where citrus is concerned. Leilani Vella, Sipsmith's own USA Head of Market, points to unreliable citrus quality (and the soaring cost of imported limes) as a catalyst for bartenders to approach acidity from a new angle. "Perhaps the most notable change in the States as of late is the search for alternative acids to replace citrus," she says. Vinegars, shrubs, and even ingredients like acid phosphates and lactic acid will find a place in cocktails in 2017.
Sustainability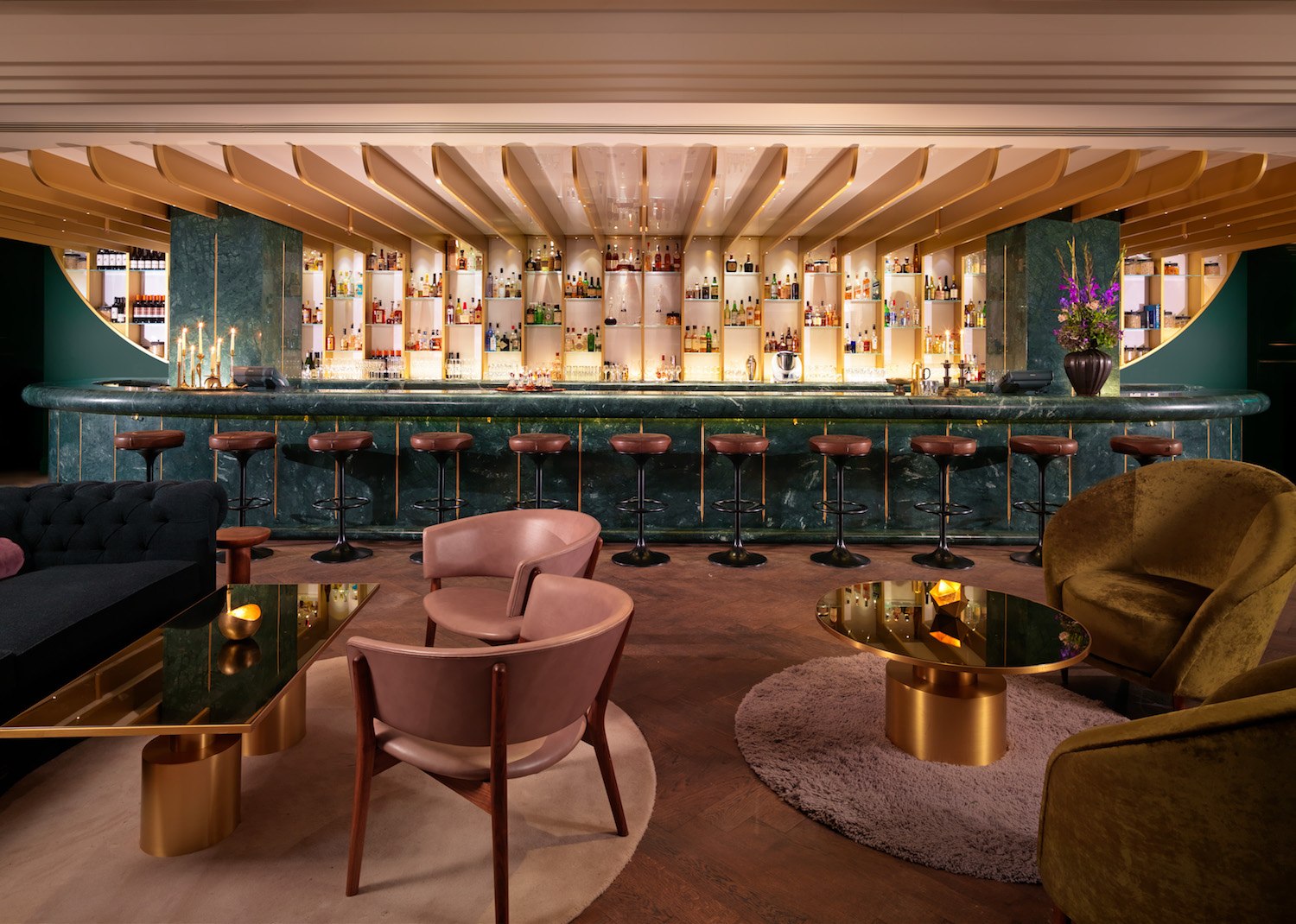 In 2017, as drinkers become aware of their consumption, bars will grow to be even more conscientious about their sourcing.
Closely following issues of seasonality are broader questions of sustainability — and Ryan Chetiyawardana of Dandelyan is at the forefront of eco-friendly bar culture.
In 2017, as drinkers become aware of their consumption, "bars and restaurants will grow to be even more conscientious about their sourcing and offering," he says. "This will include an increased focus on sustainable practice but also it will see people champion their producers and suppliers more, with a focus on ethically produced ingredients."
But not to fear — "this won't be puritanical, as there'll be a great wealth of new ingredients coming to the fore as new countries and passionate suppliers start to make their produce more widely available." According to Simone Caporale, look out especially for "bergamot, chinotto, and yuzu."
Feature images © Fairmont Hotels; Dandelyan