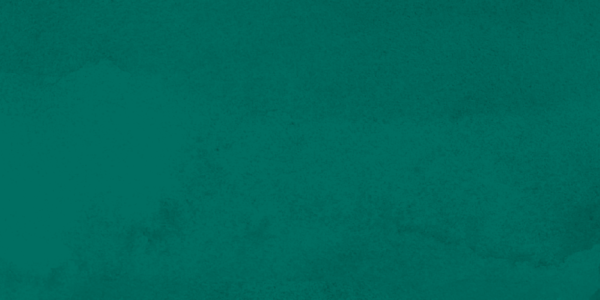 LONDON DRY GIN
A particularly dry gin with a zesty, citrus finish.
The quintessential expression of a classic London Dry Gin. Bold, complex and aromatic – smooth enough for a Martini, yet rich and balanced, perfect for a G&T.
It packs a punch with its resinous, juniper notes.

The FT
..a thrillingly pure flavour, a soft juniper appeal and even a note of fresh green olives.

Stella – Sunday Telegraph
Sipsmith is just what it sounds like: very, very smooth.

Condé Nast Lux Magazine
New-school gin will become a classic

Sunday Times Style
Truly a tipple for the most discerning of drinkers

Country Life
Confidently hits the palate with juniper, warms it with spice and then wrings it dry, begging you to take another sip.

Sipsmith Sam
"This is the gin drinker's gin"

WIRED
It's gorgeous, floral, silky, spicy, coriander-seed and juniper-laced, 41.6 per cent London Dry Gin is the dream bottle

Jane MacQuitty, The Times
Sipsmith: where old meets new and the two hit it off really quite spectacularly.

Sipsmith Sam
LEMON DRIZZLE GIN
Delectable, naturally sweet, and brightly citrusy.
This recipe takes a classic London Dry Gin backbone and layers on sweet, sun-dried lemon peels, lemon verbena for aromatic sweetness on the nose and vapour infused fresh hand peeled lemon for sharp bite and floral notes to dial up the spritz.
Cake and alcohol all rolled into one glorious concoction. Genius

Metro.co.uk
Be still our beating hearts. Bake Off fans will adore this new gin, based on everybody's favourite citrus-laced sponge cake, there's a biscuity sweetness, followed by a flavour of fresh, zesty, warming lemons, and a lightly liquorice-infused finish.

Stylist
The only sugary thing about this Lemon Drizzle Gin is the name, the flavour – as you'd expect from Sipsmith – is refined, off-dry and lemony

Delicious
ZESTY ORANGE GIN
Hand crafted with fresh and dried orange peel for our zestiest sip.
The ultimate gin for the Zesty Sipper. We took our award-winning London Dry Gin and dialled up the citrus with fresh orange peel and zest for a gin that's sure to brighten up your day.
Even better than squeezing a fresh orange twist over your glass. The alchemy of distillation catches the freshness of Seville and brings it to truly uncompromising hand crafted gin.

Sipsmith Jared
SIPSPRESSO COFFEE GIN
A wonderfully rich and warming limited edition London Dry Gin made with real coffee.
The perfect blend of the finest Brazilian and Rwandan Pact Coffee beans, distilled alongside cinnamon and fresh vanilla for a true, full-bodied flavour.
STRAWBERRY SMASH GIN
Crafted in celebration of our partnership with Wimbledon.
This unique twist on our London Dry Gin is distilled with real Wimbledon strawberries and a hint of English mint to capture the very essence of Championship sipping.
This fresh and well-rounded gin with distinctive berry and mint notes was designed to be served as a gin and tonic, garnished with a sliced fresh strawberry.

Jared Brown, Co-Founder
In other words, it's the ultimate summer serve

Delish
Sipsmith's Strawberry Smash Gin is made with the real Wimbledon strawberries, and captures the very essence of a great British Summer.

The Sun
Sipsmith's Strawberry Smash Gin, is made with the real Wimbledon strawberries, and captures the very essence of a great British Summer

Drinks Business
V.J.O.P. GIN
A Very Junipery Over Proof gin.
Imagine the botanicals as components in an orchestra, here we have taken the lead instrument, juniper, and amplified its presence in the ensemble, then raised the decibels by increasing the proof alcohol. The result is our very own symphony in 'J' major.
It's big, it's bold and it's as unashamedly junipery as running naked in a pine forest. I just love it!

Sipsmith Jared
In a word, superb. In a few more words, this is indeed a gin for juniper-fanatics, and I count myself as one.

Victoria Moore
A new gin designed to have an XXXL juniper hit – takes me straight back to Umbria.

Sunday Times Magazine
…this is big and bold, the equivalent of cask-strength malt and just too good for parties. Sip it, savour it and share it with a discerning drinker.

Observer Food Monthly
SLOE GIN
Truly handmade, complex & bursting with flavour.
First, we distil our award-winning London Dry Gin on our copper stills. Then we leave it to rest on wild sloe berries, picked in the autumn. The result is a truly handmade sloe gin that is subtle, complex and bursting with flavour.
A fruity, wintry offering from London's hottest distillery.

Delicious
A blend of Sipsmith London Dry Gin and Dartmoor sloe berries, it's a winner for an intoxicating warming drink this winter.

Metro
The sloe variety (now available in a single year vintage) has attracted a growing cult.

Evening Standard
If you like the idea of sloe gin but not the sugary sweetness of most commercial and home-made versions, you will almost certainly like Sipsmith Sloe Gin, which has a convincing vibrant sloe flavour with high-quality dry gin behind it.

House and Garden
It's smooth, it's rich and it goes down with a festive ease.

The Independent
We thought Sipsmith couldn't top its British-brewed gin, but this Sloe version is even better.

Sunday Times Style
It's delicious in champagne and strikes a wonderful wintertime harmony with strong cheeses or chocolate-based desserts.

Sipsmith Jared
The key to the perfect sloe gin is restraint with sugar and the Sipsmith boys have balanced this beauty to perfection. The berry flavours are splendidly seasonal here. The ideal hip flask booster on a wintry stroll.

Mail on Sunday
ORANGE & CACAO GIN
It's zesty, it's chocolately and it's unmistakably junipery.
Citrus gins have been around for centuries, but this modern take is also inspired by the popular flavour combination of chocolate and orange.
A zesty, chocolatey gin with lashings of juniper

Huffingtonpost.co.uk
As near to a deconstructed Terry's Chocolate Orange as you could wish for

The Guardian Feast Magazine
Clean, bold juniper aromas, sweet, marmalade-like citrus and subtle, well-balanced cocoa notes on the palate

Olive Magazine
The classy gin equivalent of a Terry's Chocolate Orange

Olive Magazine
LONDON CUP
A reimagining of the traditional gin cups of the 1800s.
Sipsmith London Cup is a sublimely sippable punch crafted from our award-winning London Dry Gin, infused with tea, borage, lemon verbena and a host of other botanicals.
The grown-up alternative to Pimm's from the talented Sipsmith team

31 Dover
Inspired by the punches and cups of eighteenth century London, this is perfect for marrying with lemonade in the sun.

Sipsmith Jared
Kind of like Pimms but 100x better

Buzzfeed
FREEGLIDER: ALCOHOL FREE SPIRIT
Taking alcohol free sipping to new heights
Sipsmith FreeGlider is our very first alcohol free spirit, crafted with juniper and citrus to elevate any moment of moderation, because we believe you should never have to compromise on your sip when you choose not to drink.
FreeGlider is amazing! Really enjoyed it. Sipsmith have done a great job. I think it's a gorgeous alternative to an alcohol buzz.

Robin James (ManForHimself)
This new alcohol-free beverage from Sipsmith is the perfect way to celebrate the weekend without the hangover.

The Mirror
Just the excuse we needed to enjoy a gin and tonic with our breakfast eggs.

GQ
With bold juniper, and just a touch of heat, FreeGlider is an exceptionally well-executed alcohol-free spirit that really hits the spot mixed with tonic. I didn't miss the booze one bit!

Sarah Miller, Gin_a_ding_ding
Set to be a game-changer in the non-alcoholic market.

Millie Gooch – Sober Girl Society
It's the only non alcoholic bottle I've had that makes me feel like I am genuinely not missing out on anything. I'm not sure if it's the warm you've created or the or the depth of flavour but it's spot on!

Annabel, @TheGinJudge