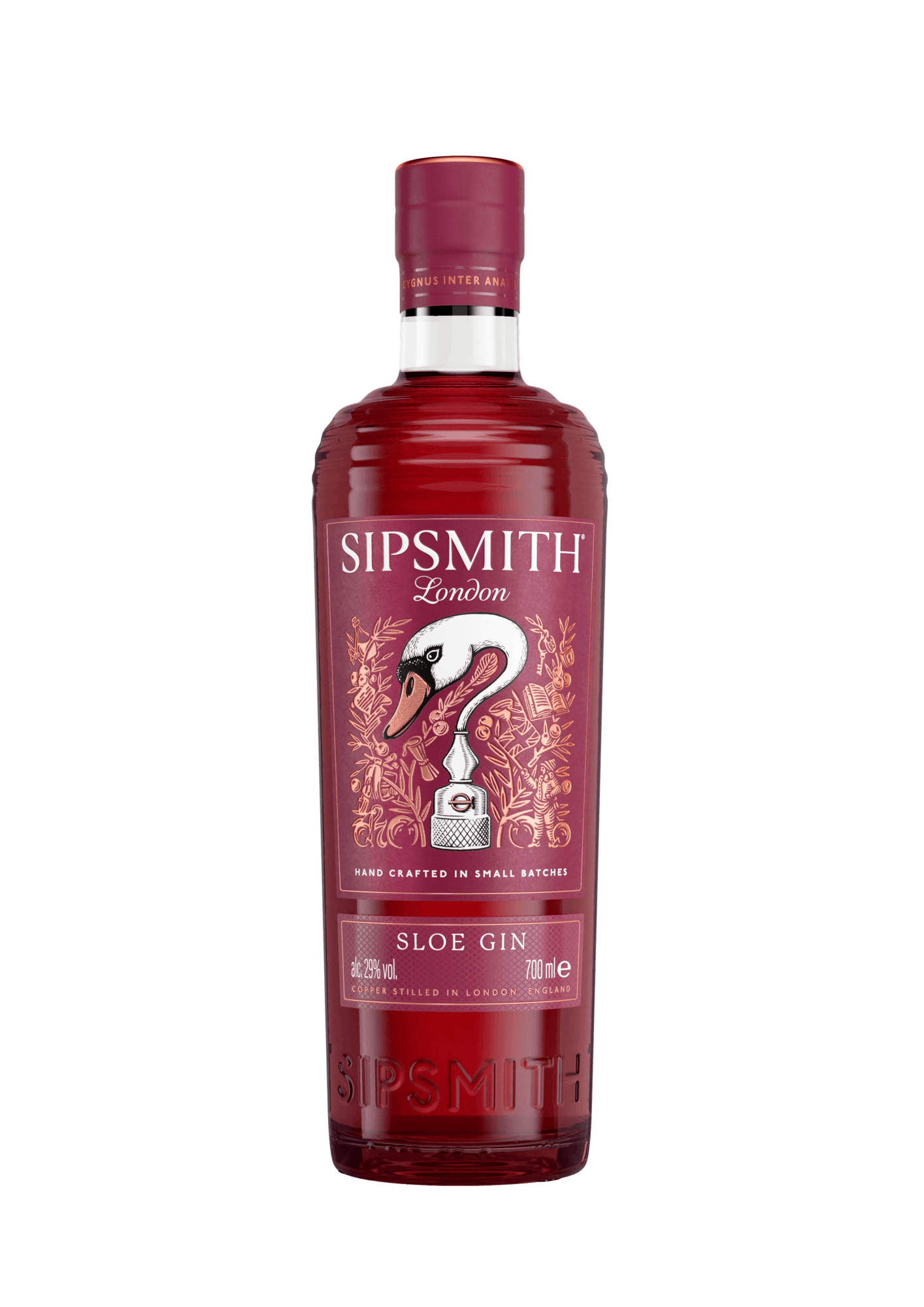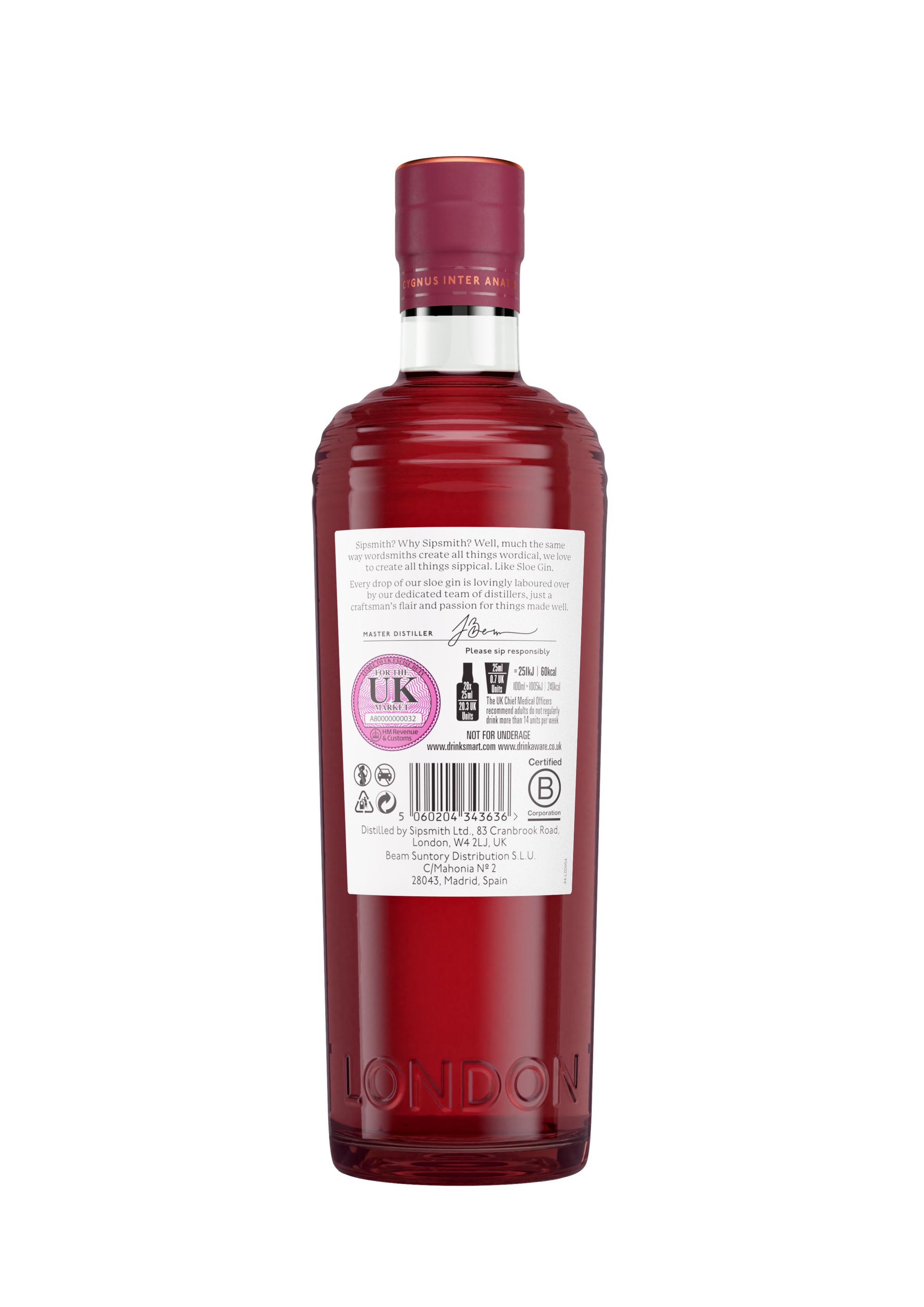 Sloe Gin
First, we distil our award-winning London Dry Gin on our copper stills. Then we leave it to rest on wild sloe berries, picked in the autumn. The result is a truly handmade sloe gin that is subtle, complex and bursting with flavour.
£4.50 – £162.00
The Nose
Gorgeous redcurrant and ripe winter fruits with stone-fruit almond.
The Palate
Cassis comes through with soft cherry hints and a rounded fruitiness.
The Finish
Velvety mouthfeel and balanced sweetness.
More Product Information
Truly handmade, complex & bursting with flavour.
The process for our Sloe Gin production begins in the autumn when our sloe berries (a hedgerow fruit in the plum family) are picked and left to rest with our London Dry Gin. Year-on-year, the harvests vary due to the ever changing, unpredictable British weather. Much like a good wine, every vintage that we produce has its own wonderfully unique character, with Sipsmith quality guaranteed.
Think of sloe gin as Britain's national liqueur, as limoncello is to Italy. It's sensationally sippable in a whole host of gin cocktails, and can be added to a number of our London Dry Gin cocktails to add a dose of berry sweetness. Our favourite Sipsmith Sloe Gin cocktails are a Winter G&T, a Sloe-groni and in a Hot Mulled Sloe, on a chilly day.
Product Information:
50cl
29% ABV
The key to the perfect sloe gin is restraint with sugar and the Sipsmith boys have balanced this beauty to perfection. The berry flavours are splendidly seasonal here. The ideal hip flask booster on a wintry stroll.
Mail on Sunday
It's delicious in champagne and strikes a wonderful wintertime harmony with strong cheeses or chocolate-based desserts.
Sipsmith Jared
We thought Sipsmith couldn't top its British-brewed gin, but this Sloe version is even better.
Sunday Times Style
It's smooth, it's rich and it goes down with a festive ease.
The Independent
If you like the idea of sloe gin but not the sugary sweetness of most commercial and home-made versions, you will almost certainly like Sipsmith Sloe Gin, which has a convincing vibrant sloe flavour with high-quality dry gin behind it.
House and Garden
The sloe variety (now available in a single year vintage) has attracted a growing cult.
Evening Standard
A blend of Sipsmith London Dry Gin and Dartmoor sloe berries, it's a winner for an intoxicating warming drink this winter.
Metro
A fruity, wintry offering from London's hottest distillery.
Delicious
Shop our gins
Sensationally sippable for every occasion.