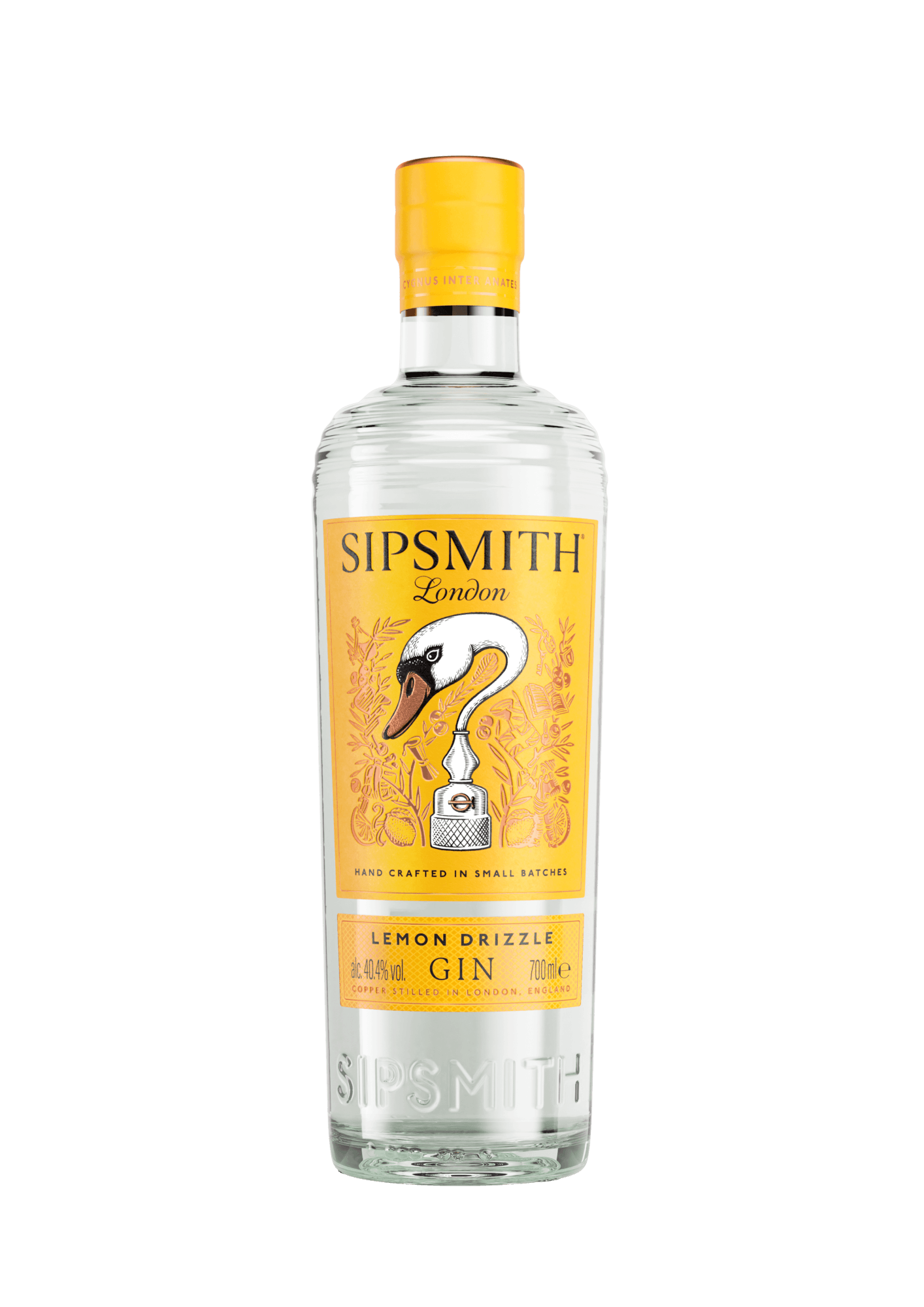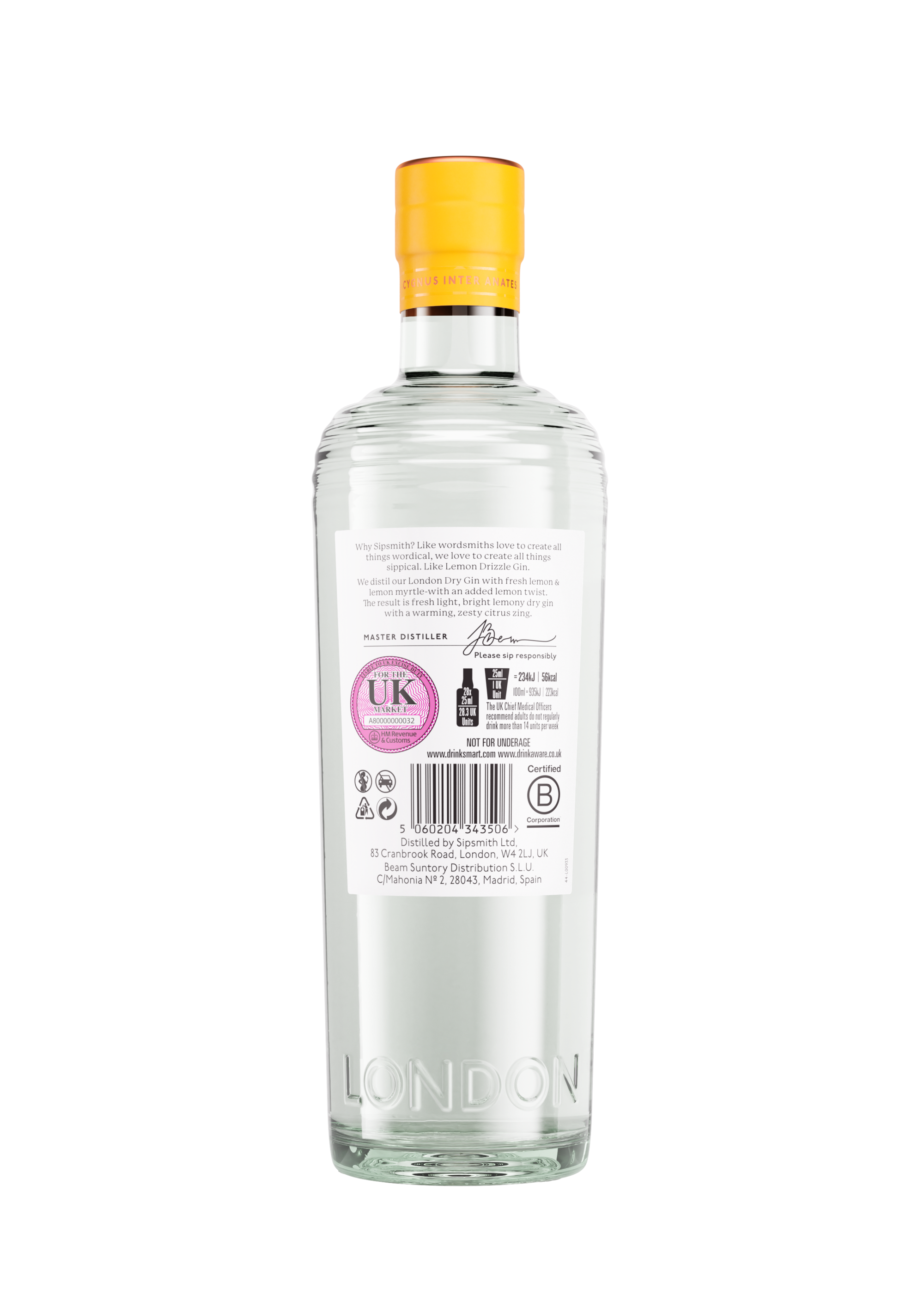 Lemon Drizzle Gin
First, we take our award-winning London Dry Gin, then hand peel each and every lemon that gives this gin its aromatic freshness and sharp bite, before adding carefully selected citrus botanicals, resulting in a sensationally sippable, zesty lemon gin.
£4.50 – £170.00
The Nose
A glaze of biscuity sweetness with an unmistakable citrus twist
The Palate
Fresh, zesty, warming zing with an underlying hint of vanilla
The Finish
A light, bright and warming, liquorice laced finale
More Product Information
Hand-peeled lemons meet our award-winning Sipsmith London Dry Gin for a zesty lemon gin that's like no other. 
Our Lemon Drizzle Gin is inspired by the citrus gins from the early 1900s. We've taken our classic London Dry Gin and layered on sweet, sundried lemon peel, lemon verbena and vapour-infused fresh lemons, for a sensationally sippable lemon gin. As all of the lemoniness is imparted during the distillation process, you can expect a natural, subtle lemon flavour with the quality our gin is renowned for.
To serve, add 50ml Sipsmith Lemon Drizzle Gin to a highball glass filled with ice, and top with chilled Mediterranean tonic water for a refreshingly light and bright G&T – or explore more Lemon Drizzle Gin cocktail recipes below (we like it best in a Lemon Drizzle Spritz or a Lemon Drizzle 75)!
Product Information:
70cl
40.4% ABV
The only sugary thing about this Lemon Drizzle Gin is the name, the flavour - as you'd expect from Sipsmith - is refined, off-dry and lemony
Delicious
Be still our beating hearts. Bake Off fans will adore this new gin, based on everybody's favourite citrus-laced sponge cake, there's a biscuity sweetness, followed by a flavour of fresh, zesty, warming lemons, and a lightly liquorice-infused finish.
Stylist
Shop our gins
Sensationally sippable for every occasion.