Our Distillery's most extraordinary gins, direct to your door.
A unique gin membership that gives you the opportunity to taste the very best of our Distillery's hand crafted gin creations. Every other month, we bottle our favourites and send them out to you, our Sipping Society members.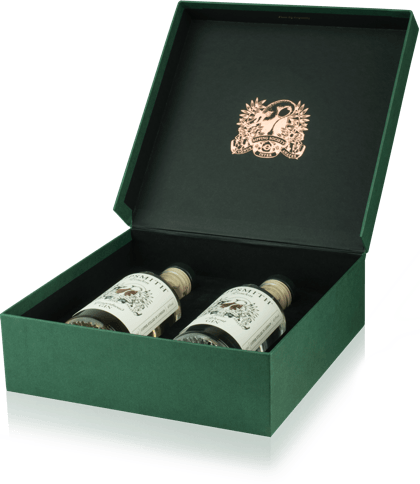 Pay Annually
£180
---
You'll receive an exciting delivery of two 20cl bottles of our latest experimental gins, 6 times per year. Membership will be billed annually on your joining date.
Pay bi-monthly
£35
---
You'll receive an exciting delivery of two 20cl bottles of our latest experimental gins, every other month. Membership will be billed every other month on the date of you joining.
Membership can be cancelled anytime after the first two payments have been taken. This membership will continue to be billed bi-monthly until cancelled.
Gift membership
£185
---
The perfect way to gift membership to the Sipping Society. You'll receive a giftable box containing a 5cl of Sipsmith London Dry Gin alongside a gift card the lucky recipient can redeem for one year's Sipping Society membership.
Received a gift membership? Click here to redeem your gift and join the Sipping Society.
Received a gift membership to the sipping society?
---
To redeem your membership, simply click the button below and enter the code from your voucher on the following page. Your first box will be delivered in the month listed below and we hope you enjoy your gin-sipping year with us!
Redeem your gift membership
Next box delivery:
April 2020
EXPERIMENTAL GINS

---
Exclusive gins with extraordinary flavours
Each starting life as a boundary-pushing idea, our Sipping Society gins are trialled and developed by our expert distilling team who cultivate the greatest ideas into spectacular liquid form. Distilled using our 50L still Cygnet, each one is crafted with the same love and care to meet the exacting standards set by our classic London Dry Gin.
Previous favourites have included Hot Cross Bun Gin, Barrel Aged Martinez and Strawberries & Cream Gin Liqueur. To see more of our previous concoctions visit our Hall of Fame.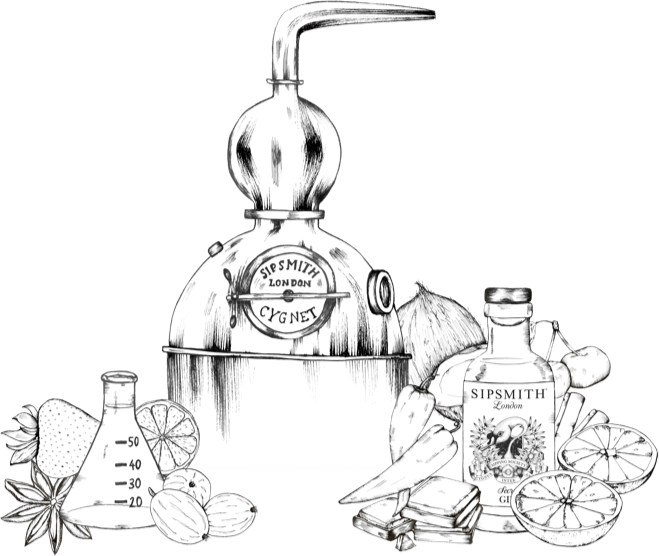 The perfect gift

---
A membership to the UK's finest gin society
Gifting membership to the Sipsmith Sipping Society will ensure a marvellous year of experimental gin sipping for any gin lover. The lucky giftee will receive two of our best gins every other month, delivered directly to their door.
MIXOLOGY & EXPERTISE

---
Refine your mixology with our speciality cocktails
Whether you are a world-renowned bartender, an aspiring mixologist or a cocktail novice, each delivery comes with a range of cocktail suggestions to showcase the gin's full breadth of character. We also include tasting notes written by our Master Distiller, Jared Brown to help you explore it further.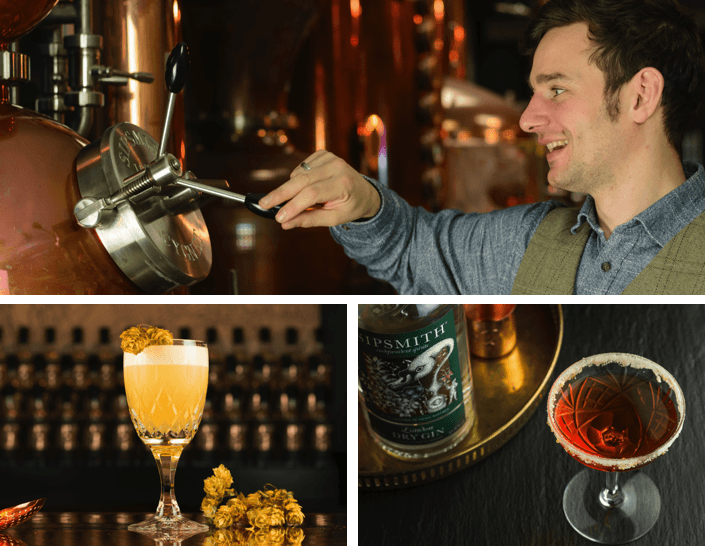 Hall of Fame

---
Meet some of the gins to previously feature in the Sipsmith Sipping Society