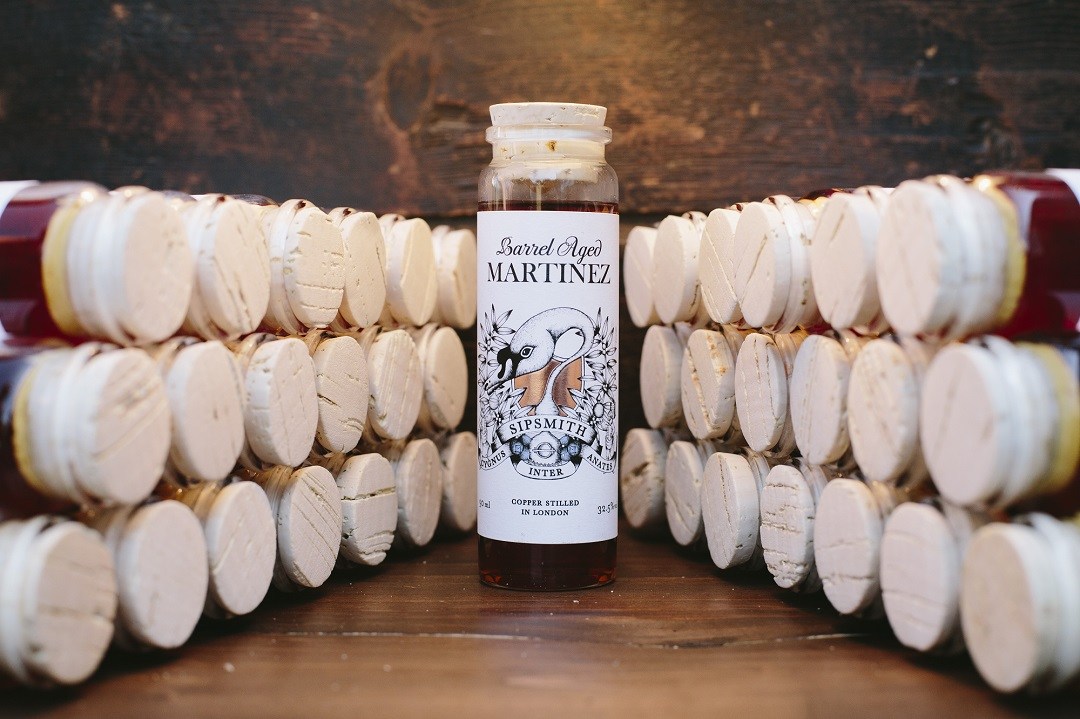 Barrel Aged Martinez
In order for us to age this gin in an oak barrel and for the flavour to still resemble that of a Martinez, we had to rebalance the ingredients. Swapping in Sipsmith Sloe Gin for cherry liqueur and readjusting the ratio of ingredients brings out larger fruity notes that marry superbly with the complex character from the cask.
The Nose
Stewed autumnal fruits, brandy, raisin and sweet clove spice with hint of cola.
The Palate
Burnt orange and bitter marmalade, balanced by prune with a rich toffy and vanilla sweetness.
The Finish
Bittersweet long velvety finish.
More Product Information
Amazing
If you were to bump into Head Distiller Ollie at a bar, chances are that he would be sipping away at a Martinez, (or two). Cue our twist on a classic Martinez. This gin based cocktail is typically made from cherry liqueur, sweet vermouth, orange bitters and gin. Ageing the cocktail in an oak barrel brings a whole new character to the liquid, with the increased oxidisation making it nuttier and providing a strong dark fruit element. The barrel itself lends a subtle woody vanilla character to the cocktail, which changes depending on where you purchase your barrel from and what it's been used for in the past.
Shop our gins
Sensationally sippable for every occasion.