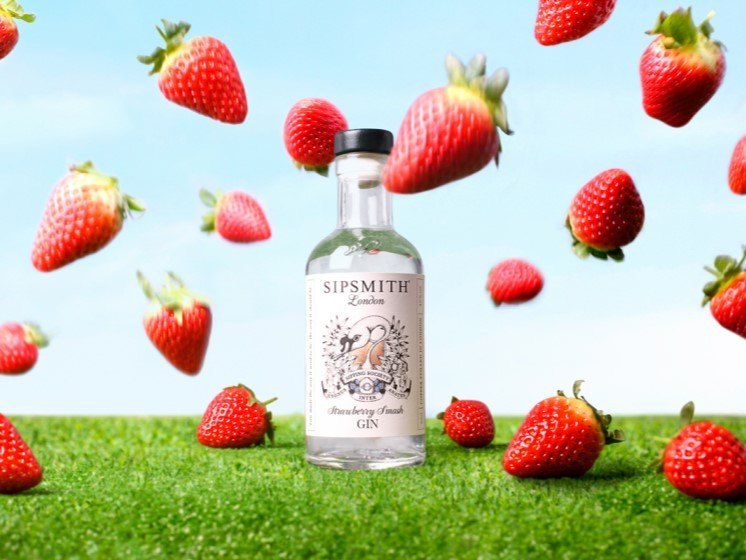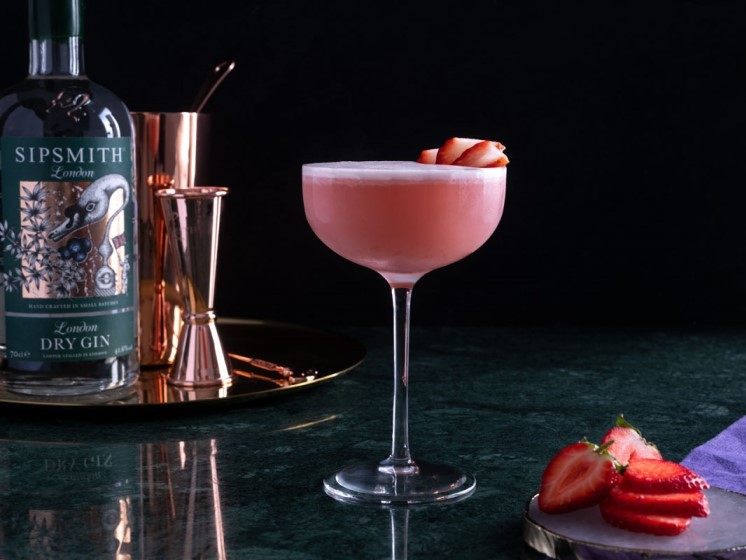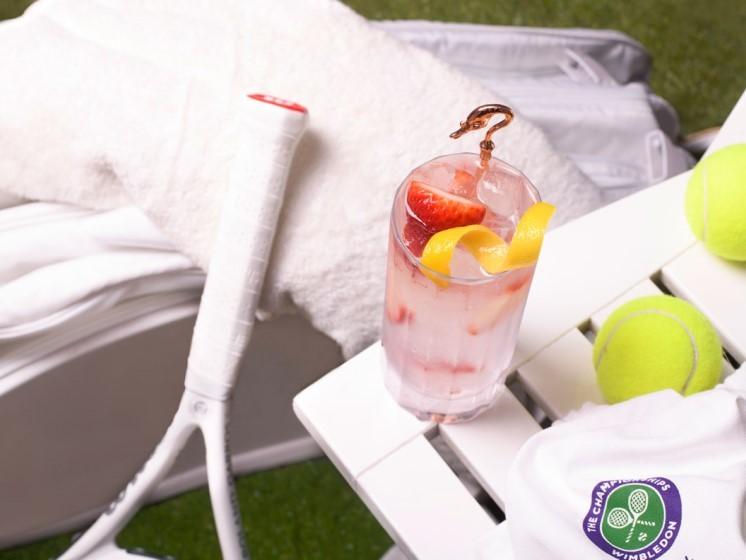 Strawberry Smash Gin
When our Sipping Society Members inform us we're onto a winning gin, we listen. Thanks to our members feedback, Strawberry Smash Gin has made it into our Sipping Series; a series of limited edition gins originating from the Sipping Society. Purchase your 70cl bottle here.
Strawberry Smash Gin captures the very essence of Wimbledon sipping and as a celebration of this partnership we're proud to serve this delicious tipple to our Sipping Society members.
Our Strawberry Smash Gin captures the very essence of Wimbledon sipping and celebrates our partnership.
This month, our Strawberry Smash Gin takes to centre court. This gin, which marks our partnership with Wimbledon as their official gin sponsor, is a collaboration between two British icons who champion craftmanship, unique traditions, and passionate people going to extraordinary lengths. To make this refreshing gin, we used the quintessential fruit of Wimbledon: strawberries. In true Sipsmith fashion these weren't just any strawberries, but 122,000 juicy ruby-coloured fruits from the 2020 harvest from Hugh Lowe Farms in Kent, exclusive grower for Wimbledon. Pot-stilled and vapour-infused on our experimental still Cygnet, with a hint of English mint for perfectly balanced flavour, we present to you this unique twist on London Dry Gin.
After all, as the oldest international tennis event in the world The Championships, Wimbledon, deserves a gin that's steeped in centuries-old gin-making traditions. This Strawberry Smash Gin evokes those fresh, fruity and grassy notes that are reminiscent of the tennis.
Create a classic courtside serve by pouring 50ml Strawberry Smash Gin into an ice-filled highball glass. Top it up with chilled soda or premium tonic water and – for an eye-catching advantage – garnish with a fresh sliced strawberry.
Tasting Notes:
The Nose: Fresh strawberry notes, followed by light citrus and hints of mint.
The Palate: Sweet, juicy strawberries lead, balanced by refreshing mint and citrus.
The Finish: Delicate fruitiness and dry juniper mingles to a smooth mint finish.
40% ABV
Wimbledon Club
Sit back and sip this perfect serve as we look forward to tennis-filled days.
50ml Strawberry Smash Gin
10ml dry vermouth
10ml lemon juice
10ml sugar syrup
1 egg white (or a vegan alternative)
Fresh strawberries (to muddle and to garnish)
Muddle 2 strawberries in a shaker, then add the Strawberry Smash Gin, dry vermouth,lemon juice, sugar syrup and egg white and shake. Then add ice and shake again until well-chilled. Strain the liquid into a chilled coupette and garnish with sliced strawberries.
Wimbledon Collins
This fruity twist on a Tom Collins is one we'll be sipping all summer long.
50ml Strawberry Smash Gin
15ml sugar syrup
Juice of half a lemon
Soda water, to top up
Strawberries (to garnish)
Lemon twist (to garnish)
Combine the Strawberry Smash Gin, sugar syrup and lemon juice in an ice-lled highball glass. Top with soda water and garnish with freshly sliced strawberries and a lemon twist.
We value the opinion of our knowledgeable Sipping Society members, so please do leave a review below letting us know what you think of this fruity gin.
Reviews