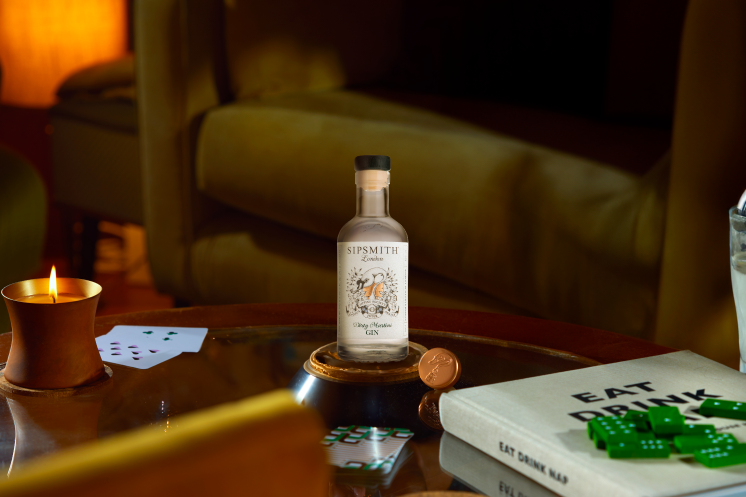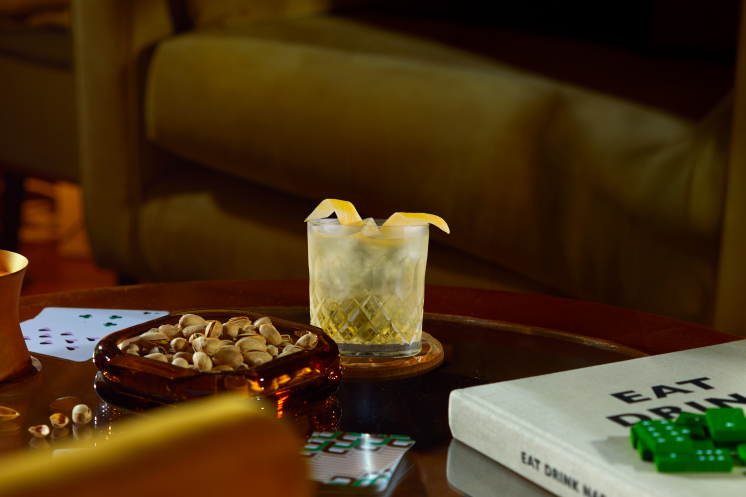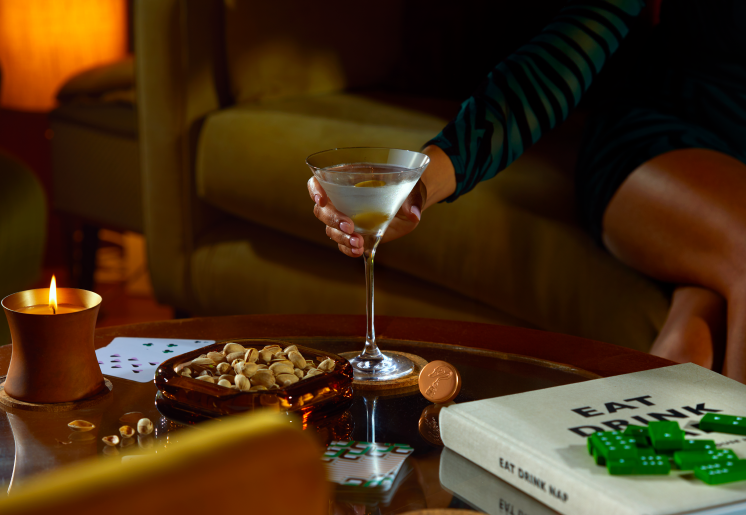 Dirty Martini Gin
Toast to winter nights by the fire with our Dirty Martini Gin.
Be sure to let us know what you think by leaving a review below.
More Product Information
For some a ghoulish trick and for others a sheer delight, regardless of which you pick our Dirty Martini is sure to be a hit with savoury drinkers. Believed to have originated in 1901 in New York by bartender John O'Connor, he found inspiration in the classic olive garnish. Rather than delicately placing the olive on a martini pin, O'Connor muddled the olive into the drink, later adding a splash of olive brine to create the cocktail choice of many Londoners.  
For our devilishly sippable liquid, Distiller Fran combined Juniper, Wormwood and Olive Leaf in the still and allowed to macerate overnight. The following morning, we add brined green olives and lemon peel to the still for the remainder of the distillation. The end result, a sensationally sippable liquid exquisite as a leading cocktail ingredient or to be enjoyed simply on the rocks.   
45%
Nose: Sweet gentian root, earthy wormwood and sharp pine with herbal undertones  
Palate: A complex and herbacious spice which gives way to a savoury juniper and pine blend with an earthy and aromatic backbone.  
Finish: A light herbal citrus lingers  
The Dirty, Dirty Martini   
50ml Dirty Martini Gin 
20ml Dry Vermouth 
20ml Olive Brine 
Green Olives – to garnish 
Combine your Dirty Martini Gin, Vermouth and Olive Brine in a martini mixing glass and top with ice. Stir briskly for 21 seconds to achieve the perfect dilution. Fine strain into a chilled coupe and garnish with 2-3 olives. 
Mediterranean Mule  
50ml Dirty Martini Gin 
150ml Ginger Ale 
Orange peel  
Rosemary Sprig (to garnish)  
To create your Mediterranean Mule, fill a highball glass with ice. Add 50ml of Dirty Martini Gin and top with ginger ale. Delicately express orange peel over the glass and discard. Finally, garnish with the Rosemary Sprig and sip splendidly. 
Shop our gins
Sensationally sippable for every occasion.