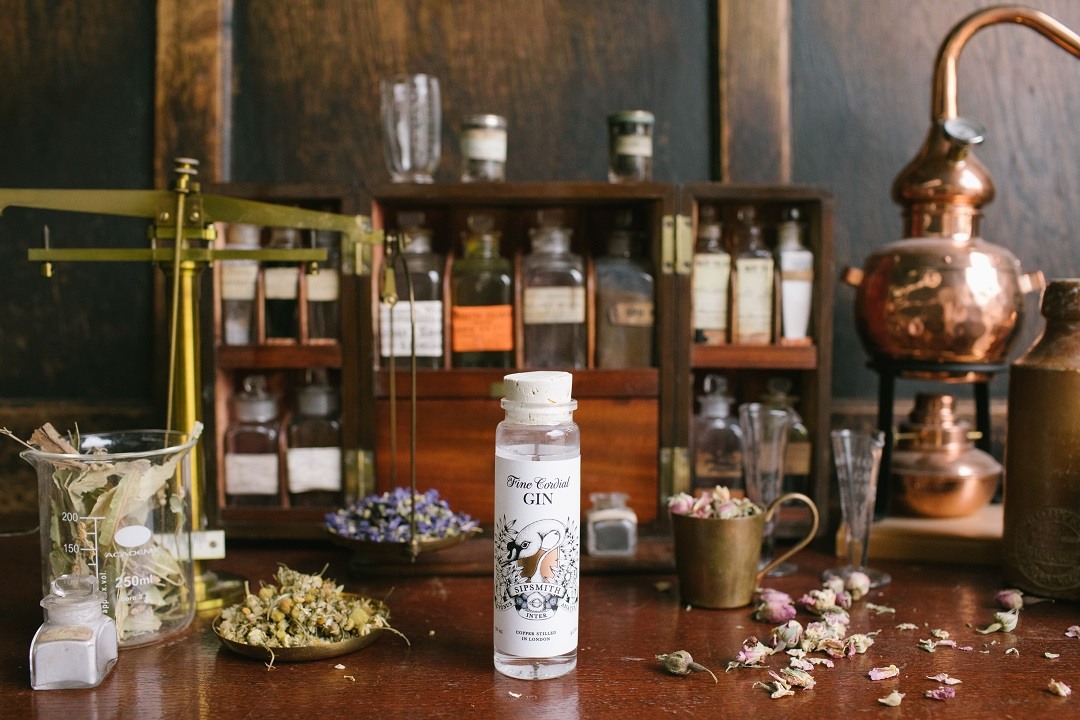 Fine Cordial Gin
If one was to travel back to the 19th Century and happen upon a Gin Palace, inside you'd find the tipple of choice for many thirsty Londoners was a sweetened gin known as Old Tom. Historically of questionable quality, copious amounts of sugar were added to disguise the taste of poor ingredients. A close relative of the Old Tom, but infinitely more sophisticated, was Fine Cordial Gin.
The Nose
Light and delicate palma violet intertwined with floral citrus.
The Palate
Stewed apple and blackcurrant followed by candied violets.
The Finish
Buttery and floral camomile ending on a meadowsweet floral note.
More Product Information
Gently sweetened with malt sugar, we have recreated this rather refined spirit by distilling rosemary, coriander, blackcurrant leaf, lavender, chamomile and calamus; a veritable who's who of the finest English botanicals. Classically served with a splash of water, or in a gill (a decanter to share), Fine Cordial Gin is a sociable spirit best sipped with the company of 19th Century Aristocrats, (but failing that, it makes a sensational martini with your friends).
Shop our gins
Sensationally sippable for every occasion.