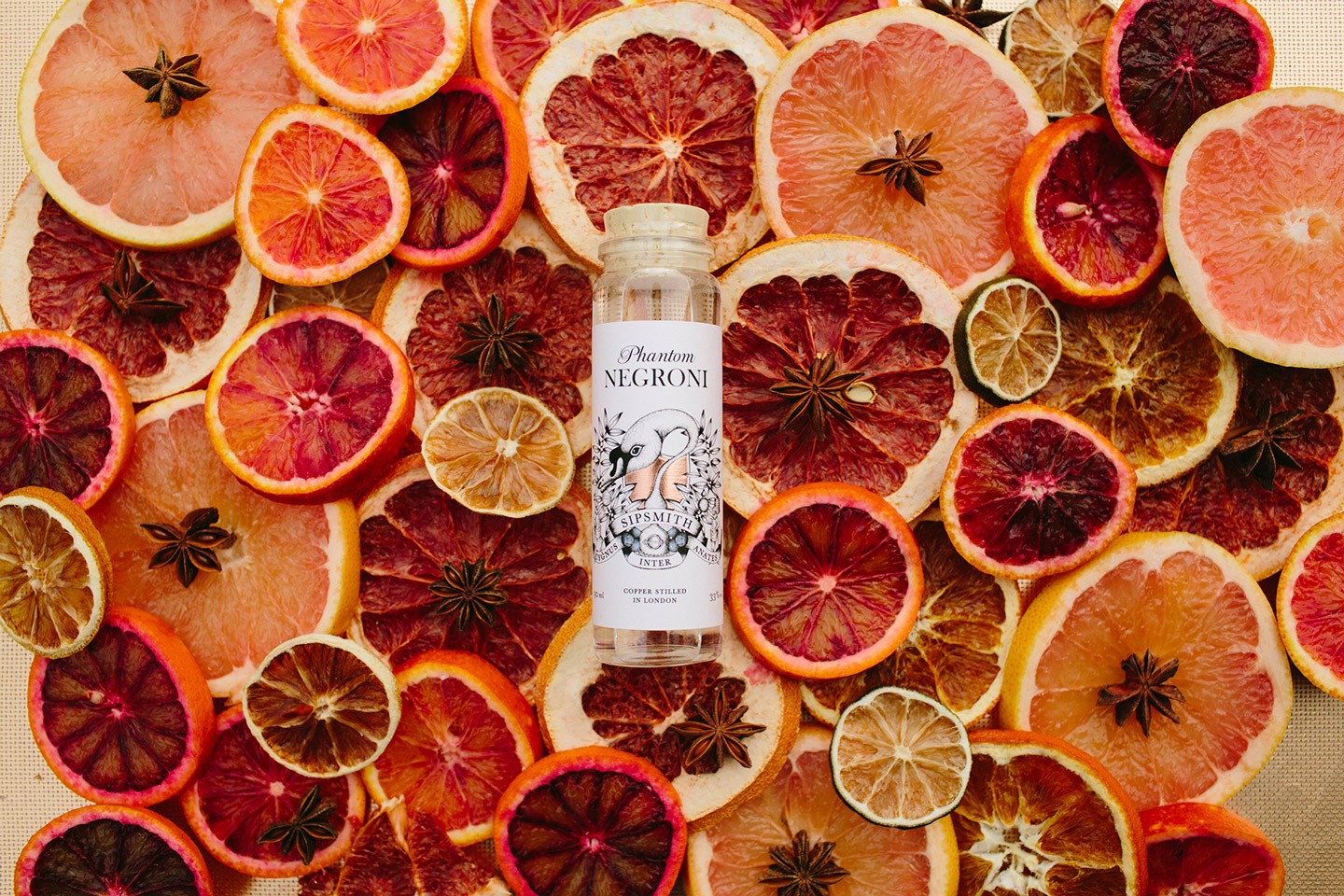 Phantom Negroni
Master Distiller Jared and Head Distiller Ollie's idea was to create a unique and balanced recipe of Sipsmith London Dry Gin, Campari & sweet Vermouth, then redistill it. The result, was a sublimely sippable, unrecognisable 'phantom' Negroni.
The Nose
Orange Marmalade first hits the nose, to be complemented with sweet spicy clove.
The Palate
Huge juniper flavours are the backbone of this gin with a hint of fennel to give a herbaceous twist.
The Finish
Subtle herbaceous bitterness is lasting on the palate, giving a refreshing memory long after your first sip.
This mind-meddling clear 'phantom' Negroni was born in the Distillery Lab in December last year. One can't distil colour hence why spirits are always clear; the reason for this being that the colour compounds are too big and volatile stopping them from turning to vapour like the rest of the spirit. A spirit can however gain colour post distillation, through methods such as infusions, macerations and aging. The classic Negroni is made from a combination of Gin, sweet Vermouth and Campari. The sweet Vermouth and Campari are both aged and infused with a secret combination of ingredients, giving them a strong red tone and the classic Negroni its distinctive colour.
Reviews