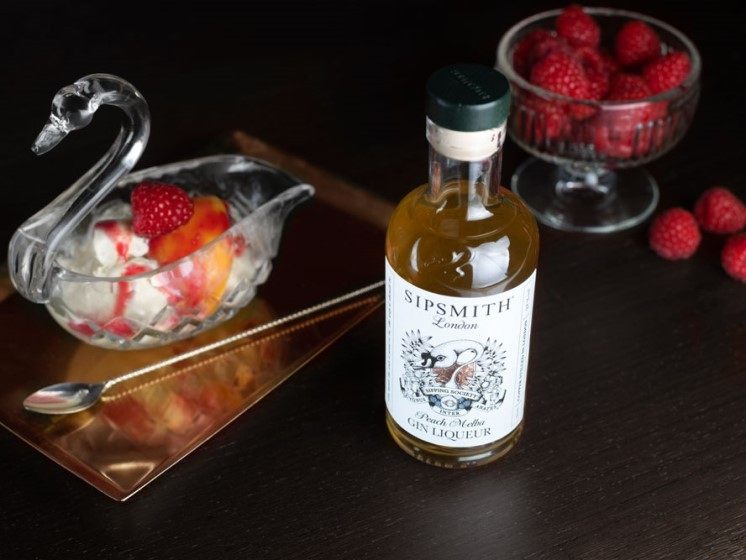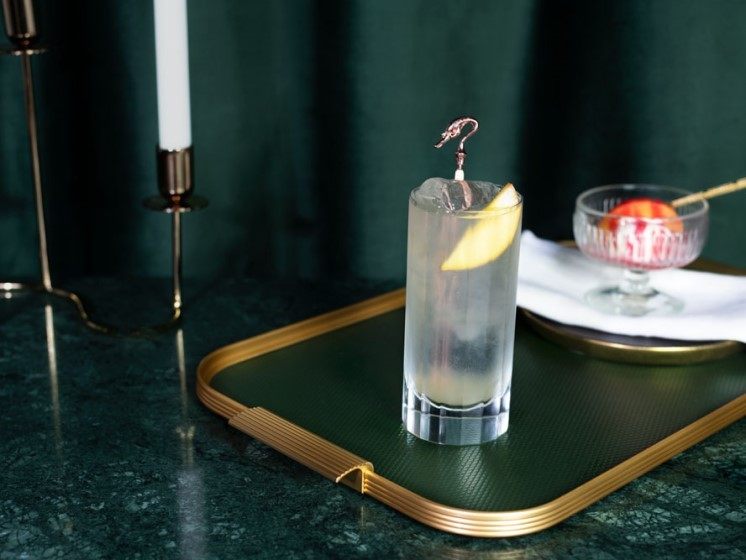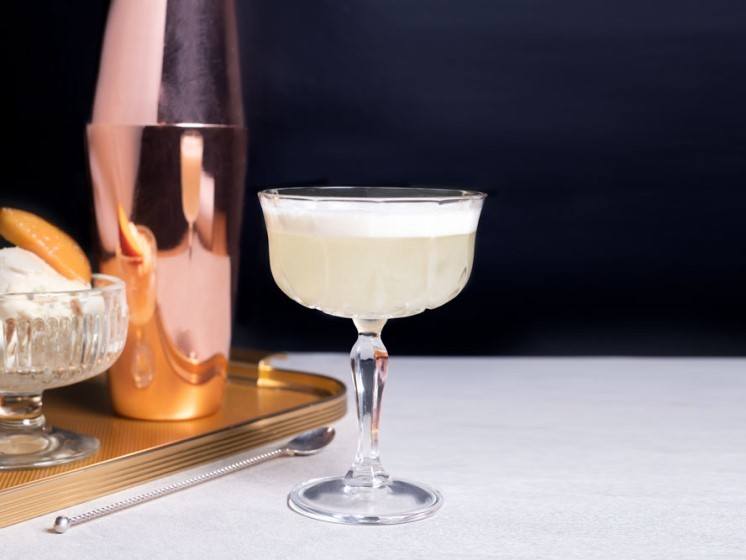 Peach Melba Gin Liqueur
Our Peach Melba Gin Liqueur is dessert in a bottle: the ideal sip for those with a sweet tooth. This tipple is not short of flavour, with plentiful sweetness and creaminess, honouring a dessert that marks a moment in London's history.
Be sure to let us know what you think by leaving a review below.
More Product Information
A dessert that dates back to the 1890s, the Peach Melba was first tasted by guests at the Savoy Hotel in London. It was the final course at a dinner honouring the Australian soprano Dame Nellie Melba who was, at the time, performing at the Royal Opera House in Covent Garden. This vibrant dessert was served on a swan ice sculpture that featured ripe peaches resting on a bed of vanilla ice cream and topped with spun sugar and raspberry sauce. Peach Melba makes up a small part of the history of London, which we always strive to celebrate.
Our Distillers macerated fresh raspberries, freeze-dried strawberries and raspberry leaves for an underlying berry aroma and flavour. Fresh peaches and pureed apricots were then macerated alongside split vanilla pods. Finally the gin was rested on charred peaches for three days to extract rich, fruity notes. Our distillers' aim with this decadent liquid was to capture the creaminess of the vanilla ice cream, juiciness of the peaches and freshness of the raspberries whilst ensuring a juniper-forward profile that gives gin its name.
For the perfect after dinner tipple, add 50ml Peach Melba Gin Liqueur to a highball glass filled with ice. Then, top with chilled Mediterranean tonic water and garnish with a wedge of lemon, ready to enjoy at the opera or with a spoonful of your favourite dessert
Tasting Notes:
The Nose: Candied stone fruit with light honey notes.
The Palate: Bold juniper and rich creamy peaches.
The Finish: Sweet honey, with light caramelised fruit notes.
32% ABV
The Savoy Spritz
Fizz transports this sweet dessert into a long, refreshing serve.
25ml Peach Melba Gin Liqueur
10ml lemon juice
50ml soda water
50ml prosecco
Peach, to garnish
Fill your favourite highball with ice, add all of the ingredients and garnish with a slice of fresh peach to finish your drink.
Peach White Cargo
We take this gin back to its roots with this sweet, dessert-like sip.
50ml Peach Melba Gin Liqueur
1 scoop vanilla ice cream
10ml Chardonnay white wine
Combine your Peach Melba Gin Liqueur, ice cream and Chardonnay in a cocktail shaker with ice. Shake well and fine strain your ingredients into a chilled coupe glass.
We value the opinion of our knowledgeable Sipping Society members, so please do leave a review below letting us know what you think of this fruity gin.
Shop our gins
Sensationally sippable for every occasion.