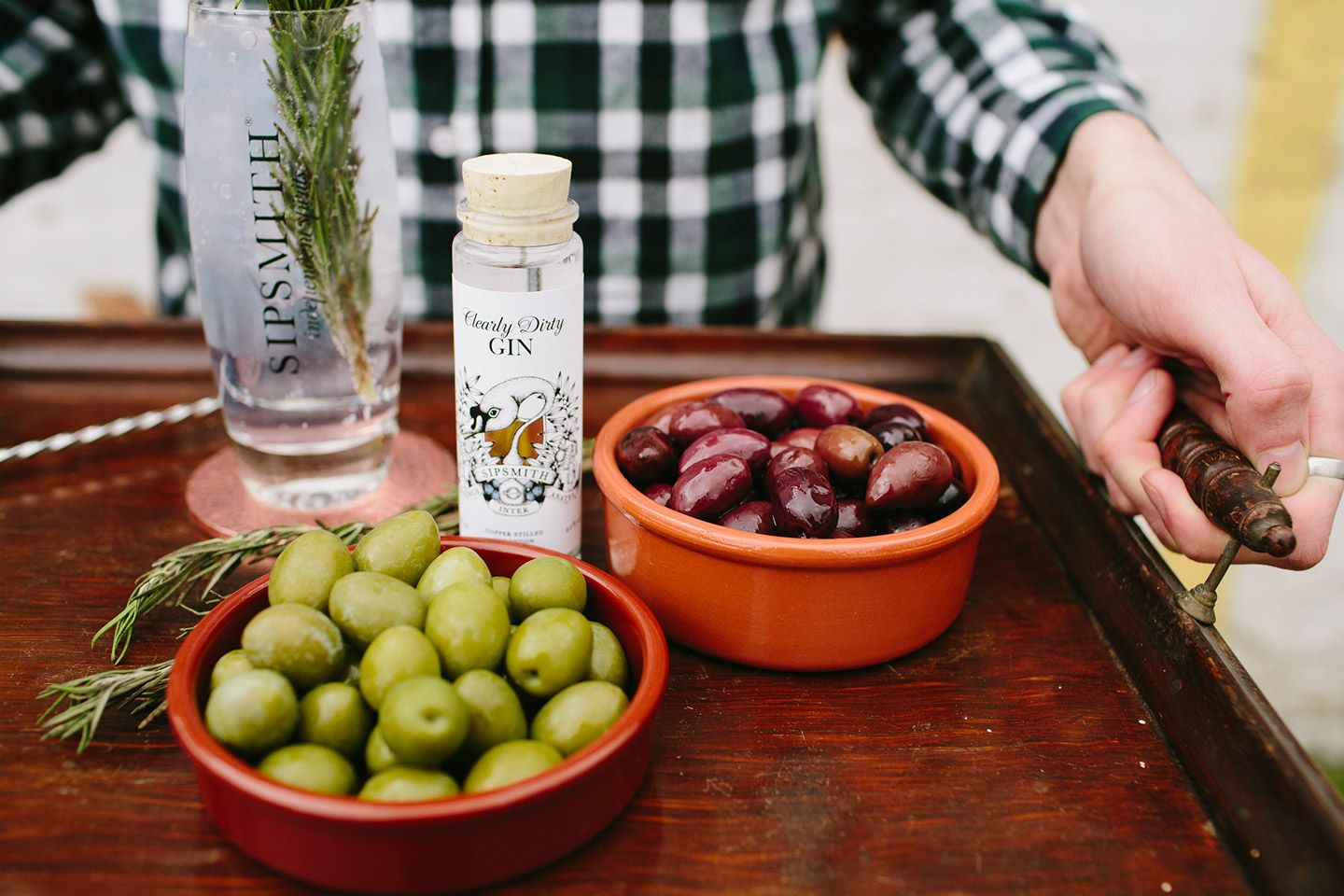 Clearly Dirty Gin
A real hit from our second ever Sipping Society Box, this gin was created to make the perfect Dirty Martini.
The Nose
Strong herbal undertones from the Mission olives with hints of bright citrus from the orange and lemon peel in the gin.
The Palate
The Cerignola olives come into their own here, bringing a smooth butteriness to the pallet, beautifully balanced with nutty notes from the Hojiblanca olives.
The Finish
Olive gives way to the London Dry Gin base, leaving you with a strong juniper backbone.
Kalamata Olives

Native to Greece, these olives have a smooth, meaty texture and delicate flavour. They have to be harvested by hand, as machinery bruises them.

Mission Olives

The only American olive listed by the International olive council as achieving an excellence on par with European varieties.

Hojiblanca Olives

Popular table olives, this Spanish variety are collected late in the season as black, ripe fruit. Rich and bold in flavour.

Cerignola Olives

Originating from the South Eastern Italian province of Apulia, these olives are very large and mild in flavour.
More Product Information
This gin was born out of Head Distiller Ollie's joint hatred of brine and love of olives. His plan, to make a perfect dirty martini with all the flavour of olives, less the salty brine. This recipe uses four carefully selected varieties of olives to give the gin its delicious full flavour. Cerignola olives giving give the gin a buttery character, Hojiblanca olives which add a nuttiness, Mission olives create a fresh herbal aroma and Kalamata olives provides rich fruity notes. Thus creating a well-balanced almost floral olive character without any overpowering brine.
Shop our gins
Sensationally sippable for every occasion.