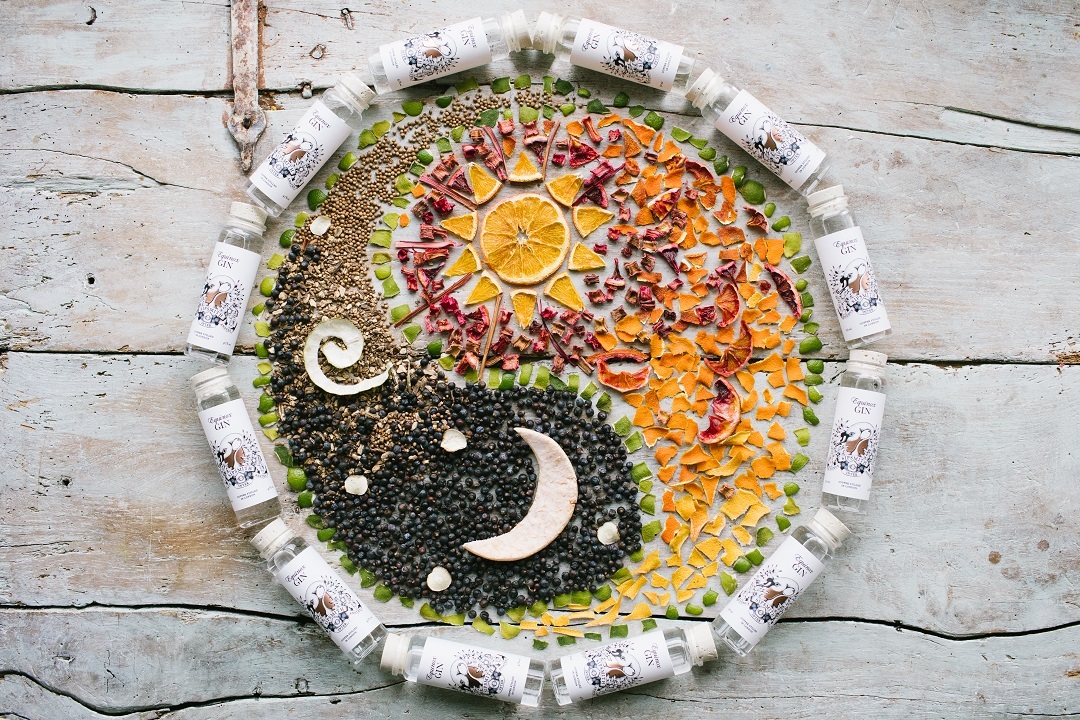 Equinox Gin
Twice yearly, in late March and September, the Earth's equator passes by the central point of the sun – creating a day which has equal light and darkness. This day of celestial balance is known as the Vernal Equinox and is traditionally understood to be the end of winter, marked with dancing under the moonlight to celebrate the arrival of the plentiful season of spring.
The Nose
Zingy grapefruit gives way to a delicate floral sweetness with a hint of fresh balsa wood.
The Palate
Bright pine notes with a warm citrus aroma pulling through
The Finish
Wonderfully dry and clean, with a subtle spice balanced with sweet blood orange.
More Product Information
Inspired by this day of balance, we set out to distil a gin that takes traditional spring fruits and herbs, using them in perfect equilibrium for a delicious citrusy sip. Rhubarb, blood orange, chervil and pink grapefruit are dried, weighed out and then distilled alongside our traditional botanicals to create a gin that is the ultimate ode to the spring harvest.
Follow the steps below on our rhubarb sugar syrup recipe for Ruby Breakfast Pegu Club cocktail:
2 cups of sugar
1 cup of water
2 chopped stalks of rhubarb
Place all ingredients in a pan to gently simmer for an hour. Leave over night (if you have time), muddle contents and strain.
Shop our gins
Sensationally sippable for every occasion.