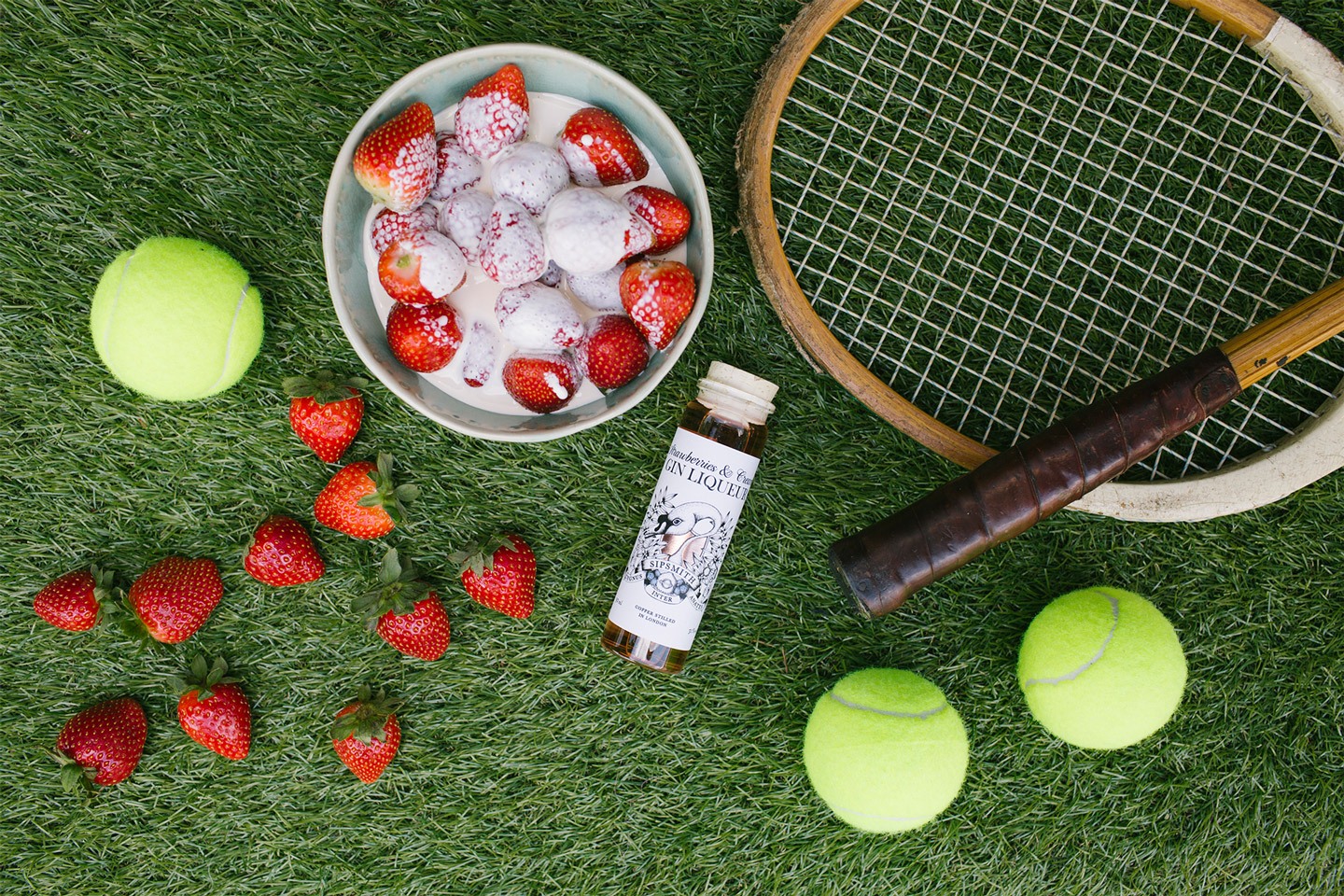 Strawberries & Cream Gin Liqueur
Featuring in our 3rd Sipping Society box this fruity gin liqueur was inspired by the Wimbledon Tennis Championships.
The Nose
Rich strawberry cheesecake with a touch of vanilla to start.
The Palate
Succulent summer fruits, strawberry & cream Campino boiled sweets.
The Finish
Ice cream and rich red fruits with hints of pudding wine.
Strawberries

Infusions of fresh strawberries add a natural sweetness and a beautiful pink hue to this liqueur.
With 28,000 kilos of English strawberries being served last year at the Wimbledon Tennis Championships, we thought it was only fitting to try our hand at creating a suitably berrytastic and creamy gin. Using the freshest English strawberries and a milk sugar made by Ollie, we think he's really smashed it with this combination. We left the British strawberries to macerate with our finest London Dry Gin for a week, giving the gin its beautiful peachy colour and rich flavour.
Reviews