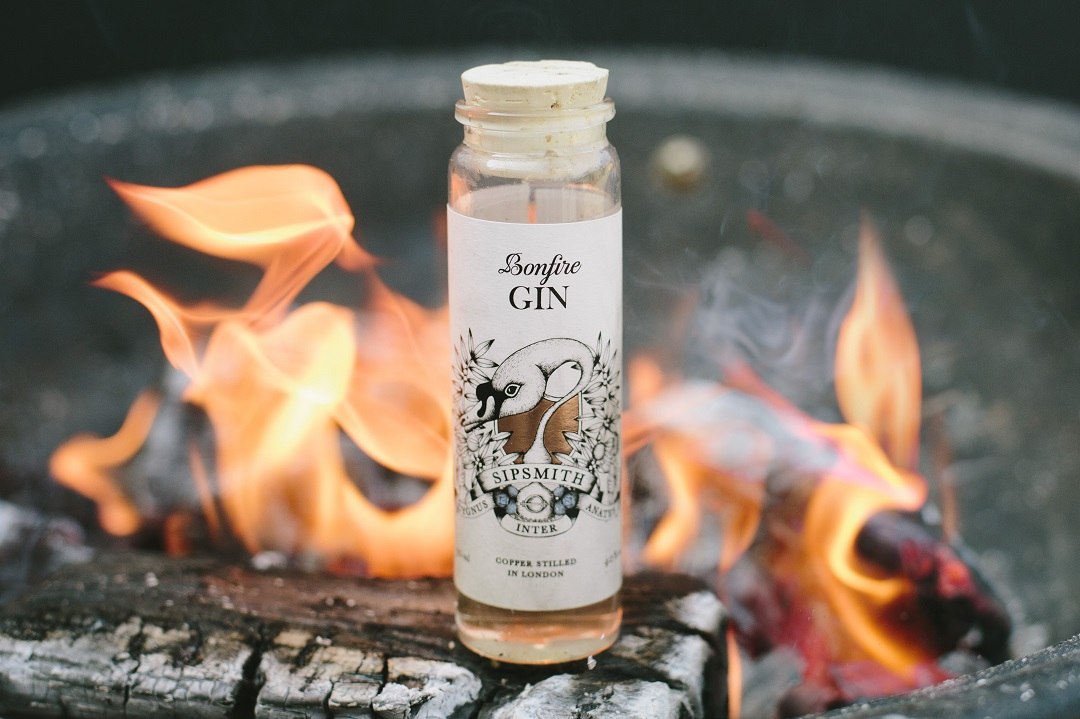 Bonfire Gin
One sniff of this gin will take you back to bonfire nights of old, where the stubborn smokey smell that embeds your clothes, clings to you like a shadow for days to follow. Picture yourself gazing into a mountainous bonfire; entranced by the flames, cracking the thick wall of caramel around your toffee apple, whilst simultaneously trying not to break a tooth and blind yourself with the smoke, which inevitably is blowing in your direction – and that's what this smooth and smokey gin is reminiscent of.
The Nose
Smoked wood with rich chestnut, subsiding into grilled bananas and fireworks.
The Palate
Dark chocolate, smoked paprika and English BBQs.
The Finish
Rich peaty notes, lending itself to a smokey leathery ending.
Cherry Wood Chips

Lighting dampened cherry wood chips produce masses of thick smoke that was bubbled through this gin to transform it into a smokey phenomena.
To achieve this extraordinarily and almost fruity smoked gin, Master Distiller Jared built a (slightly mad) smoking contraption in his back garden, resembling something halfway between a steam engine and a shisha pipe. Stoking it with cherry wood, then bubbling the warm smoke through our gin, transforms our classic London Dry into this smokey phenomena. To get to this beautifully light bonfire gin, Jared tried stoking his smoking contraption with different types of wood, settling on cherry wood after dozens of different trials. He also dampened the wood chips before using them to produce a thick mass of smoke.
Reviews