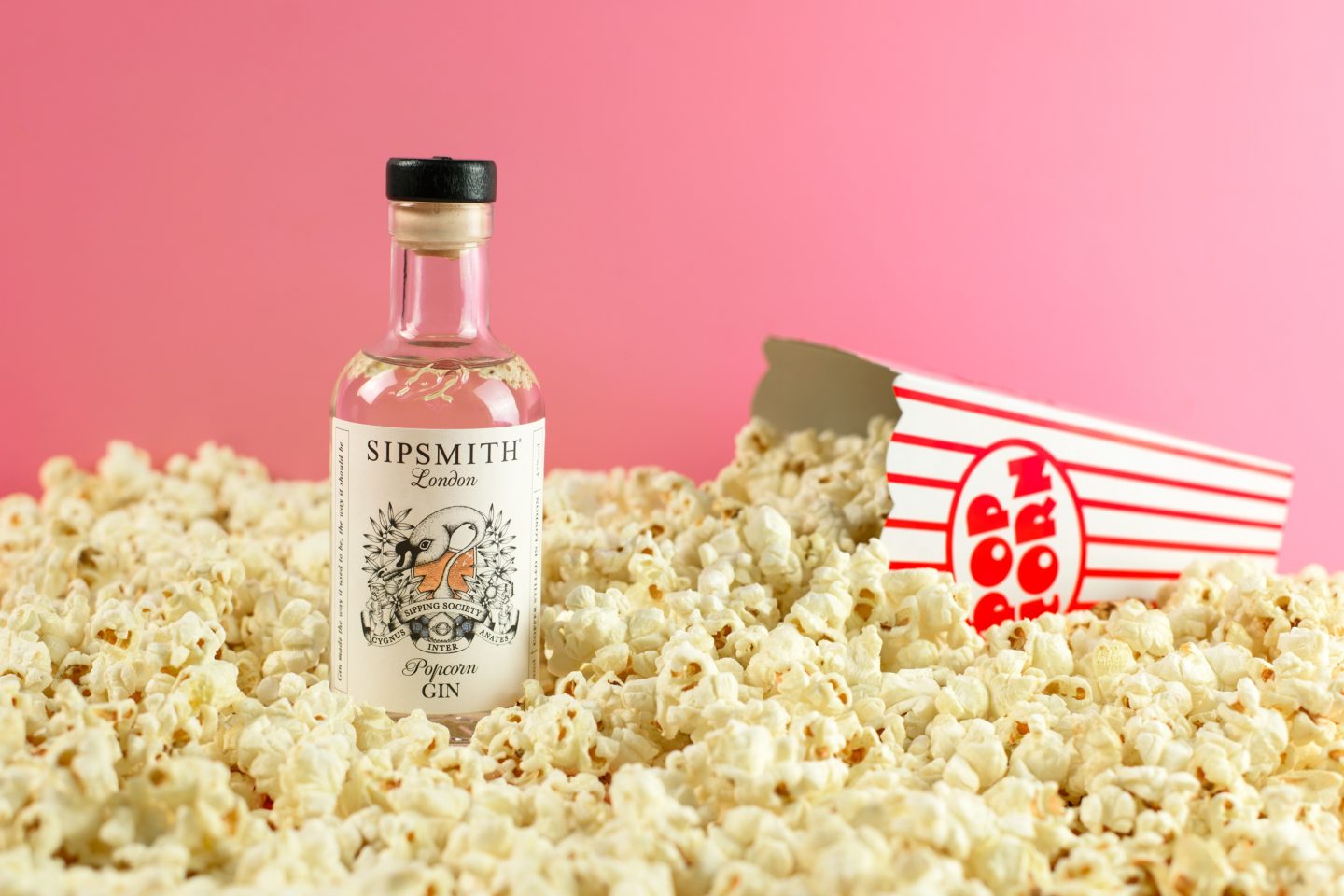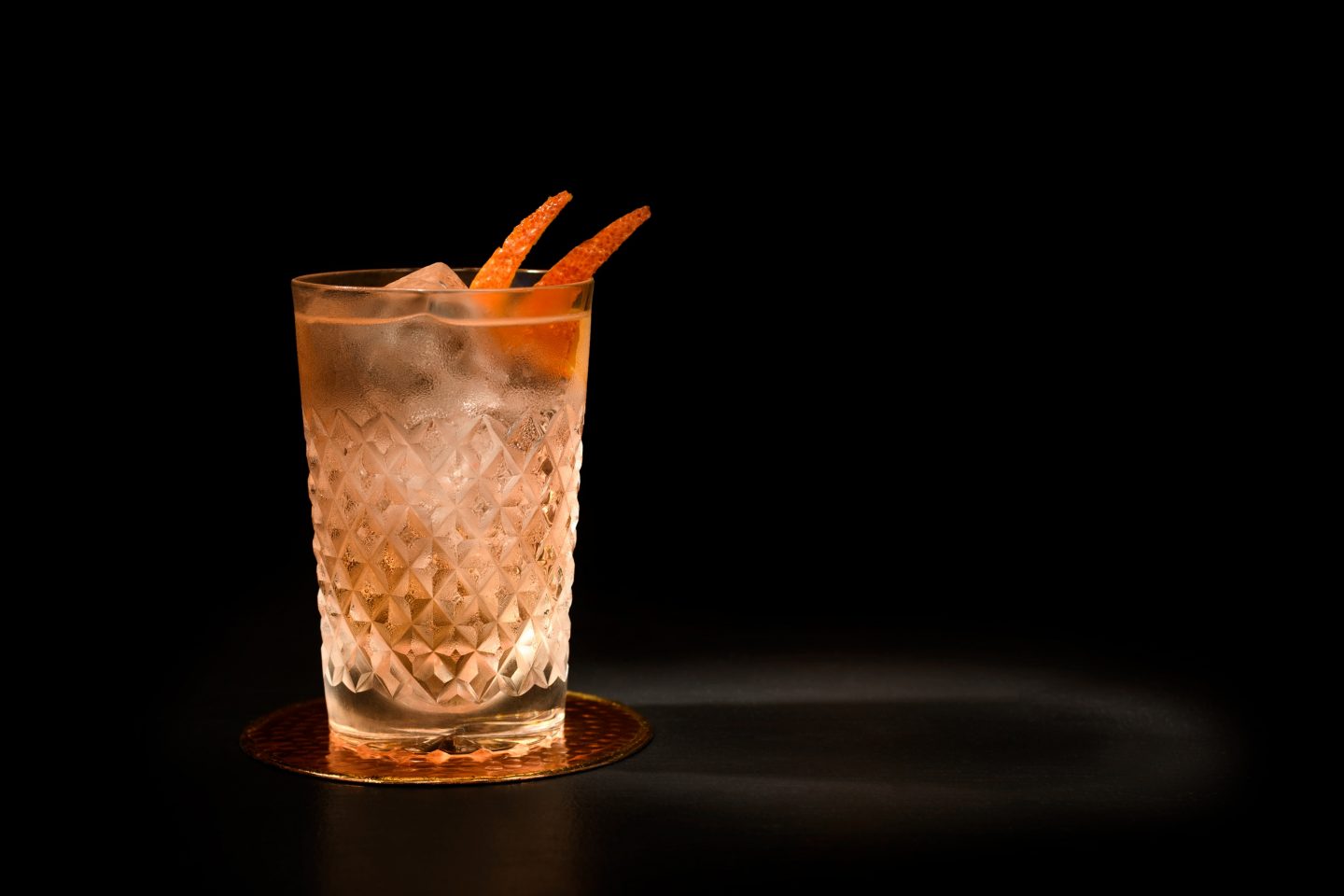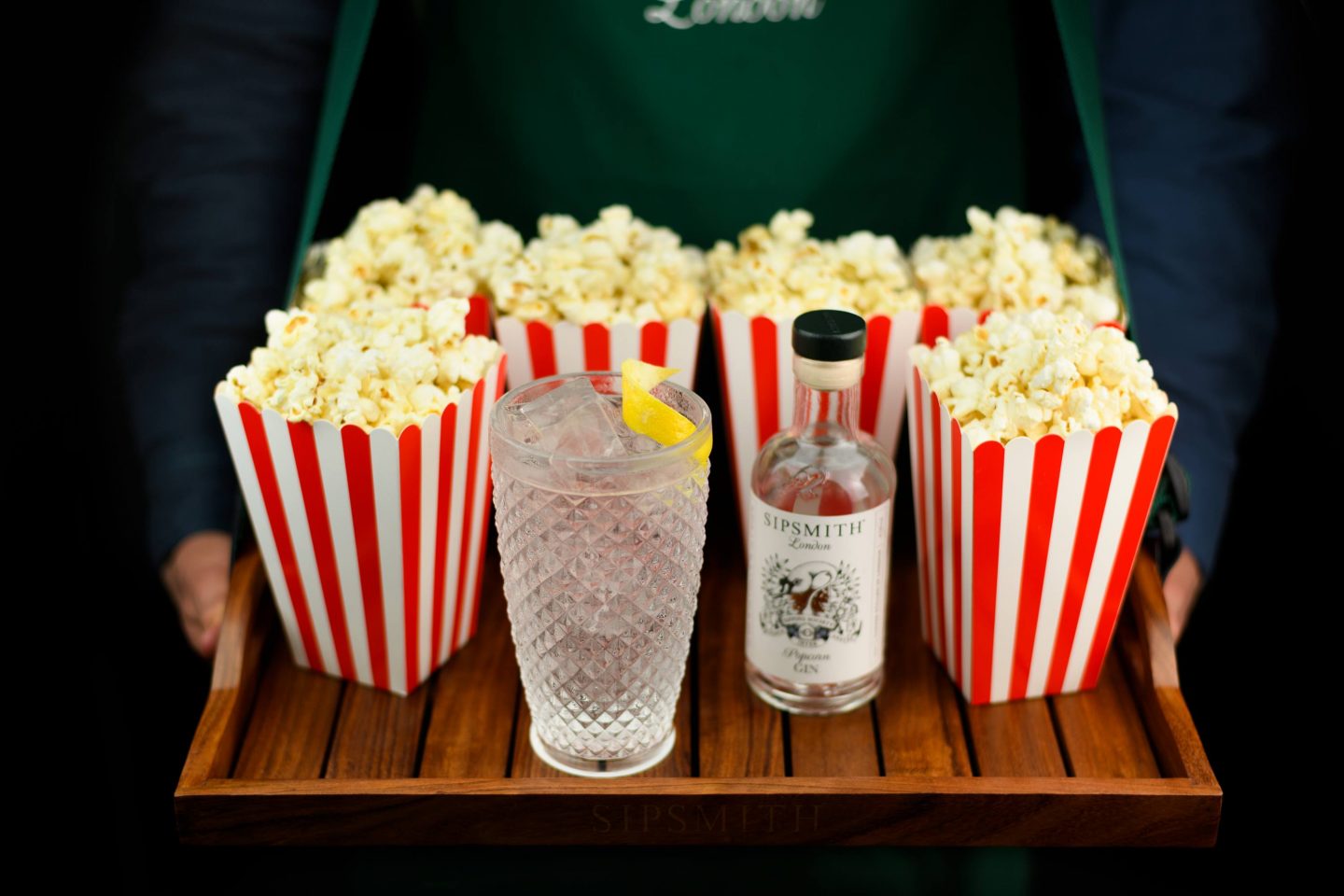 Popcorn Gin
Inspired by the Cannes Film Festival, our popcorn gin has been created using a technique never previously seen in our Sipping Society editions.
Simple serve suggestion:
In a highball glass filled with ice, add 50ml Popcorn Gin then top with Mediterranean tonic water and garnish with a candied orange.
The Nose
Caramelised butter melts into praline and nougat, reminiscent of milk bottle sweets
The Palate
Butterscotch crème brûlée with hints of vanilla milkshake and hot buttered crumpets
The Finish
Full and creamy with a marshmallow finale
More Product Information
You might have heard of the Benton's Old Fashioned, a bacon-infused bourbon cocktail created in New York by Don Lee using a technique known as "fat-washing". Excited by this technique, we used butter to give this gin its unique character. First, we distilled the gin with three types of corn: kernels, Kellogg's and popped popcorn and the we butter-washed it, before freezing it to allow us to remove all the fat. We undertook a rather important poll at the distillery whilst concocting this creation: sweet or salty? The results that came in were split. So, we've used salty butter alongside vanilla and liquorish to create a sweet and salty effect.
20cl bottle - 47%ABV
The Picture House
60ml Popcorn Gin
5ml Sugar syrup
2 Dashes Angostura bitters
Build all ingredients in an ice filled rocks glass, one quick stir and garnish with an orange twist.
Popcorn Collins
50ml Popcorn Gin
20ml Lemon juice
15ml Butterscotch syrup
Top with soda
Build all ingredients in an ice filled highball glass, leaving the soda till last. Stir briefly and garnish with lemon peel.
Shop our gins
Sensationally sippable for every occasion.