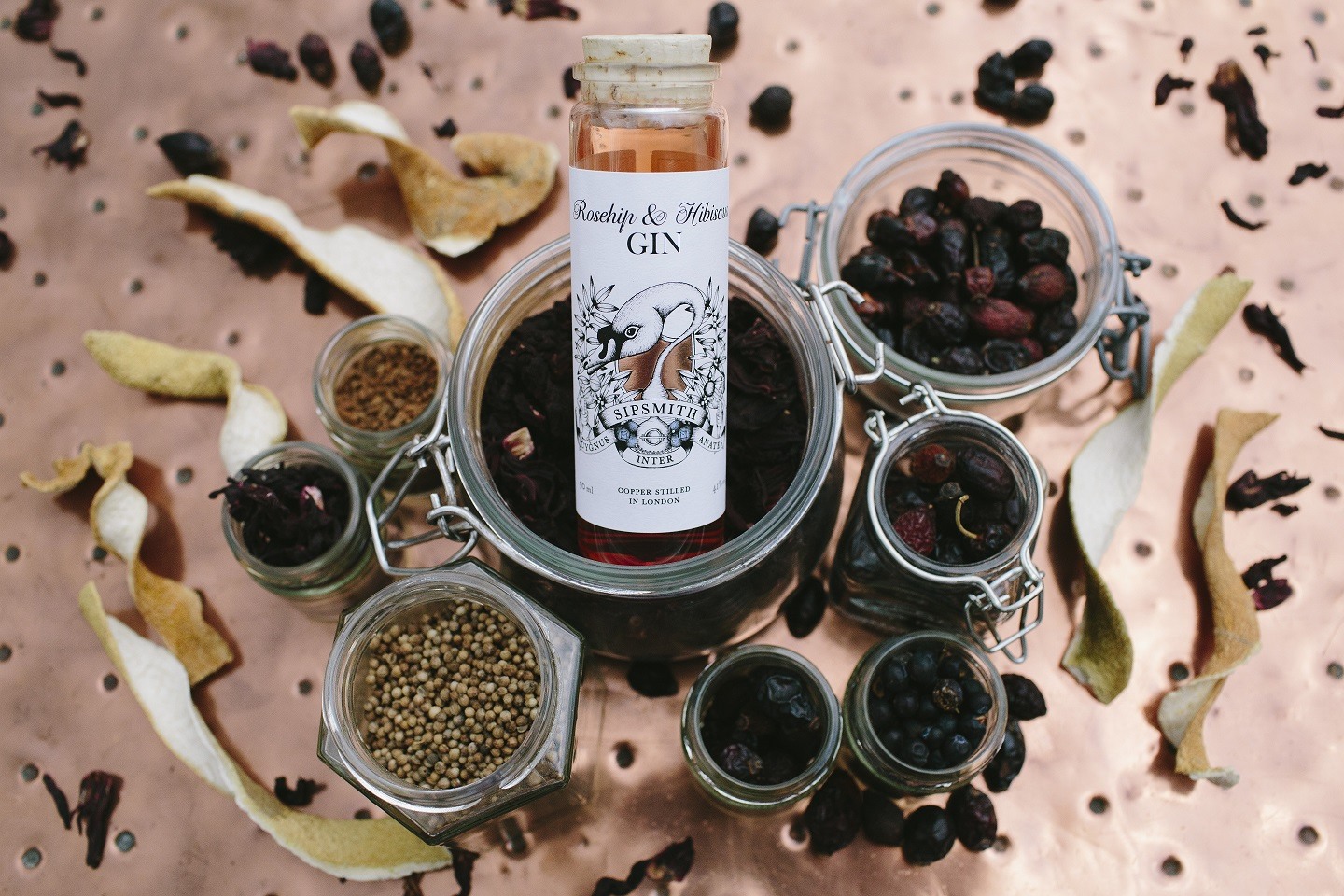 Rosehip & Hibiscus Gin
Our Rosehip & Hibiscus Gin can trace its origins back to Jared's travels through Marrakesh and Dubai, where the sights and smells of the souks left him inspired to experiment with different florals in his distilling. Returning to the Sipsmith Lab with his bag full of exotic flowers and a head brimming with ideas, he set about creating the pink, petalled perfection you see today.
The Nose
Sweet summer fruits and succulant wild strawberries.
The Palate
A mellow and tangy citrus.
The Finish
To finish, delicious wild red berries.
Rosehips

Rosehips have been used in tea making for centuries - our Master Distiller Jared procured our on his travels through the souks of Marrakesh.

Hibiscus Flowers

Dried hibiscus flowers give this gin flavours of sweet summer fruits and succulant wild strawberries.
One of the first gins we trialled in the new Sipsmith Distillery Lab over a year ago, this Rosehip & Hibiscus recipe has gone through several iterations. Using dried hibiscus picked by Jared on his travels to the souks of Marrakesh and Dubai earlier this year, a light citrus, delicate floral note is balanced perfectly with the richer, more complex tones from the rosehips. Hibiscus can easily overpower when distilled, so it took several combinations of time and quantity to perfect the recipe. The result? Pink petalled perfection.
Reviews