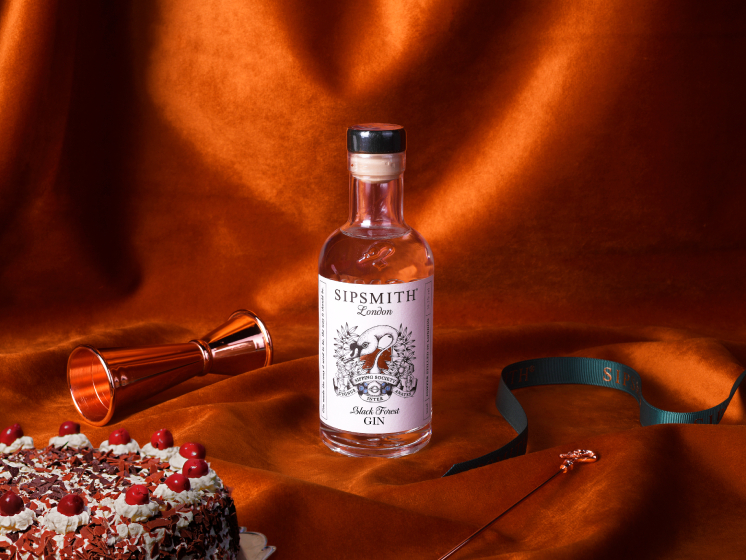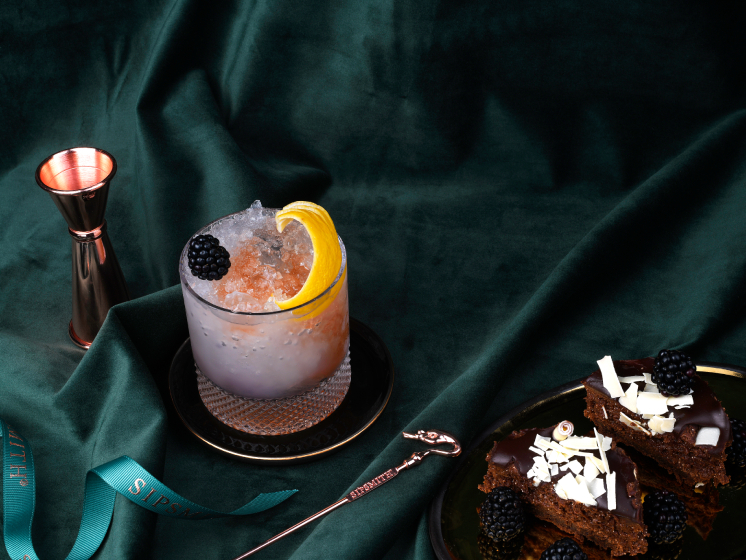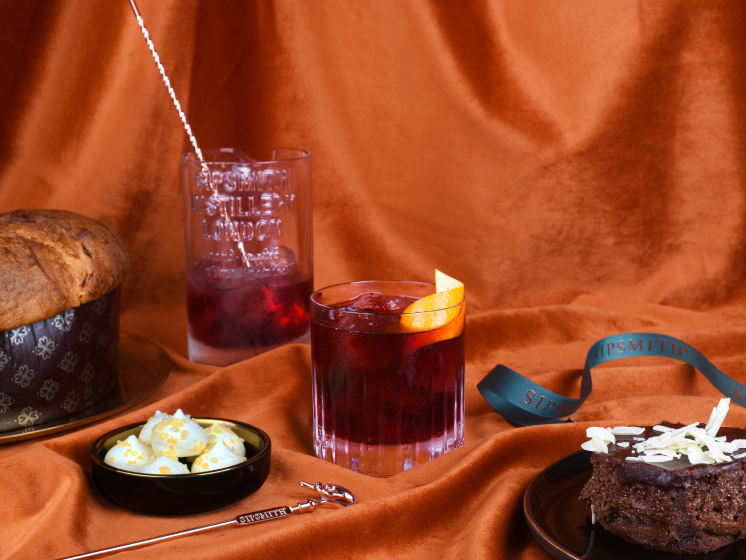 Black Forest Gin
Sloe Gin is re-imagined in this sensational twist on our favourite winter tipple.
Be sure to let us know what you think by leaving a review below.
Our favourite winter tipple; Sloe Gin, has been given a new lease of life in this festive offering.
The weather outside is frightful, but the fire is so delightful – so let it sloe, let it sloe, let is sloe! Just as we've reimagined the popular Christmas song, our Distillers have taken a classic Sipsmith spirit and sprinkled it with added festive cheer. By giving our sloe gin a new lease of life, we've created a spirit that's bursting with berries and notes of sweet stone fruit.
To make our Black Forest Gin, we redistilled some of last year's vintage of sloe gin – macerating it overnight with cacao nibs, dried raspberries and juniper berries. The result is a delectable drop that instantly transports sippers to a winter wonderland. Add an extra warming element by combining 50ml of Black Forest Gin with a splash of ginger ale in an ice-filled highball glass and garnish with a wedge of orange.
Tasting Notes:
The Nose: Inviting scents of rich plum and bright fruit.
The Palate: Sweet juniper and stone fruits, with a hint of chocolate.
The Finish: Plum pudding and lingering notes of dark chocolate.
39.3% ABV
Gateau Bramble
40ml Black Forest Gin
20ml lemon juice
10ml sugar syrup
10ml Sloe Gin
Lemon wedge and blackberry, to garnish
Combine the first three ingredients i in a rocks glass with crushed ice, and churn slowly to mix. Top up with more crushed ice, and then drizzle sloe gin over to 'bleed' through the drink. Garnish with a lemon wedge and a fresh blackberry.
Decadent Winter Negroni
25ml Black Forest Gin
25ml Campari
25ml port
Orange twist, to garnish
Combine a all the ingredients in a mixing glass and stir down. Pour into a chilled rocks glass filled with ice, and garnish with an orange twist.
We value the opinion of our knowledgeable Sipping Society members, so please do leave a review below letting us know what you think of this tipple.
Reviews