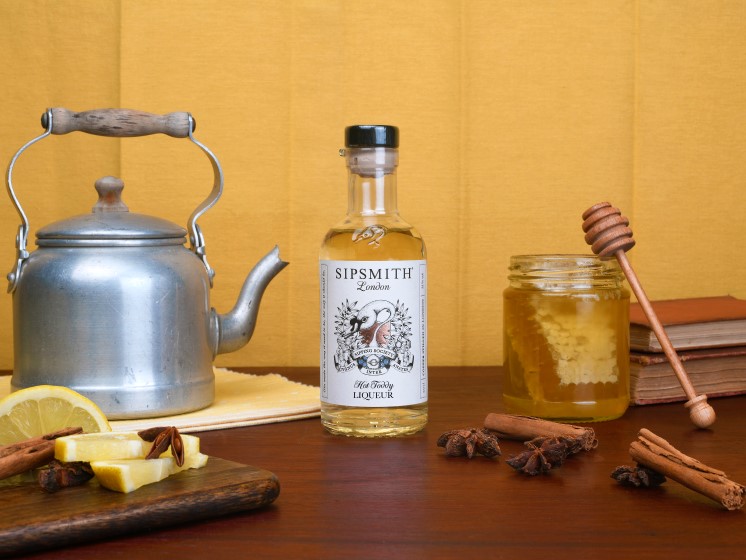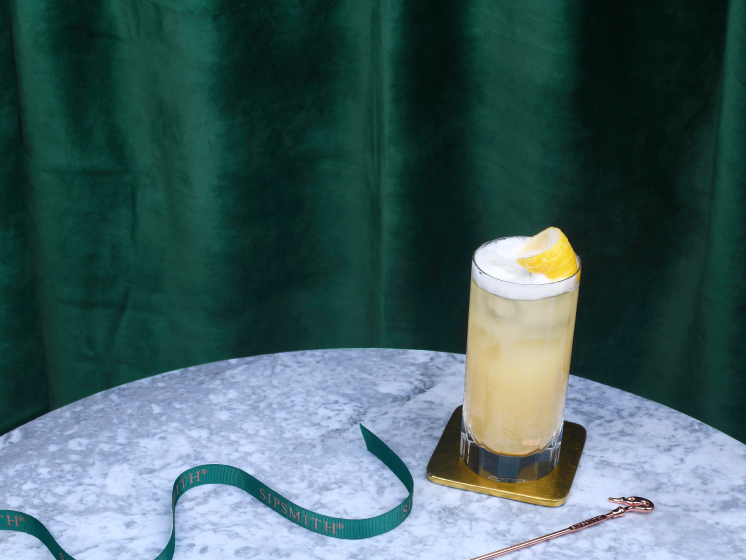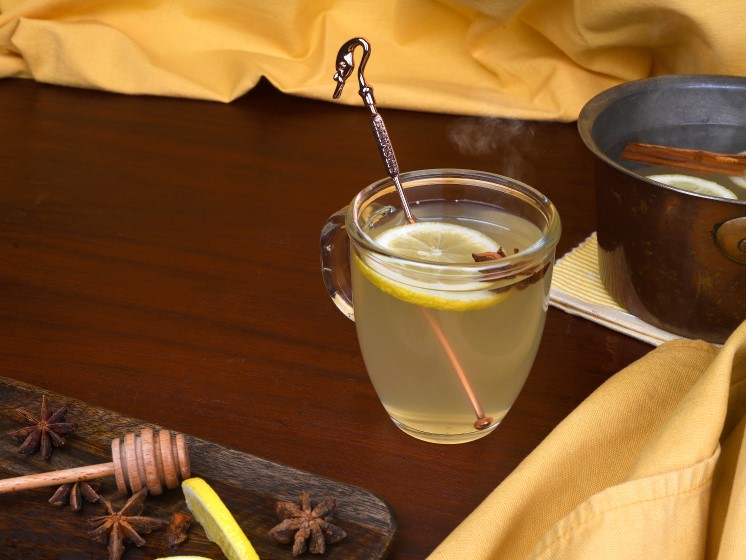 Hot Toddy Liqueur
A winter staple flavour; we've given it a sophisticated twist in this seasonal tipple.
Be sure to let us know what you think by leaving a review below.
More Product Information
We've taken our favourite festive flavour and given it a sophisticated twist.
Jack Frost nipping at your nose? There's only one solution: a hot toddy. The origins of this restorative winter warmer are unclear, and while claims that it can cure a common cold are likely humbug, a sip of our Hot Toddy Liqueur can certainly help revive chilly Christmas carol-singers, last-minute shoppers
and late-night present-wrappers.
Made by combining star anise, cinnamon, cloves, orange peel, lemon peel and lemon myrtle, our Hot Toddy Liqueur features a citrus twist that pays tribute to the classic Italian digestif limoncello, and will certainly be adding a welcome splash of sunshine to our post-dinner sipping this year.
Keep it simple and savour the warming spice notes of this citrusy liqueur by pouring 50ml Hot Toddy Liqueur into a highball glass that's filled with ice and topping up with soda water before garnishing with a lemon wedge.
Tasting Notes:
The Nose: Bright zingy lemon, with a delicate hint of spice.
The Palate: Sharp and refreshing citrus, featuring a rich juniper and sweet middle.
The Finish: Long clove and a light touch of anise combine with candied citrus peel.
31% ABV
Lemon & Ginger Fizz
50ml Hot Toddy Liqueur
50ml apple juice
Egg white
Ginger ale, to top up
Lemon twist, to garnish
Combine the Hot Toddy Liqueur, apple juice and egg white in a shaker. Dry shake without ice then wet shake with ice, before pouring into a highball glass over ice. Top up with ginger ale, and garnish with a lemon twist.
Ultimate Hot Toddy
30ml Hot Toddy Liqueur
20ml ginger wine
2 tsp honey
Hot water, to top up
Lemon wheel, to garnish
Combine the fifirst three ingredients in a mug, then stir in the hot water until the honey is mixed through. Garnish with a lemon wheel.
We value the opinion of our knowledgeable Sipping Society members, so please do leave a review below letting us know what you think of this tipple.
Shop our gins
Sensationally sippable for every occasion.