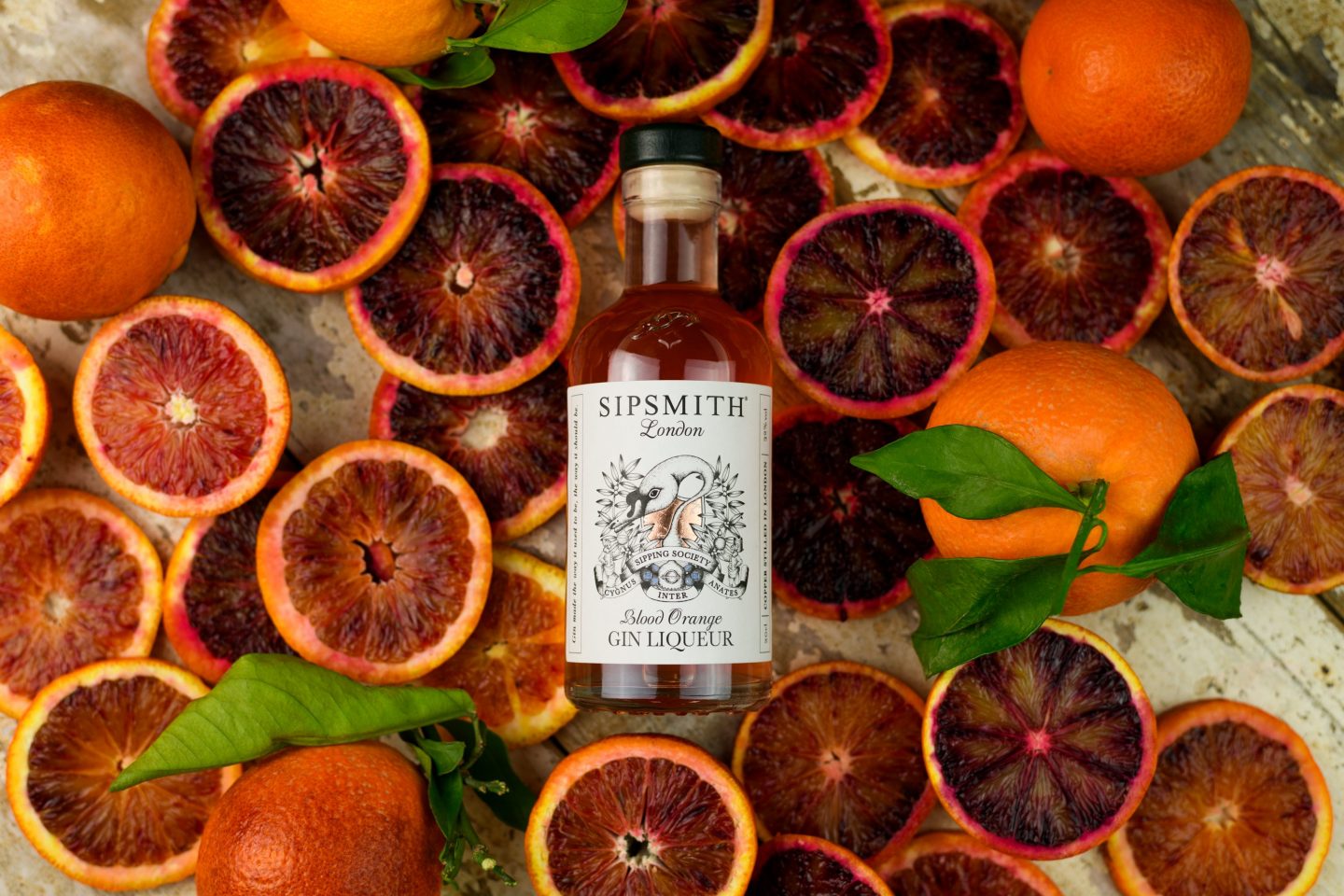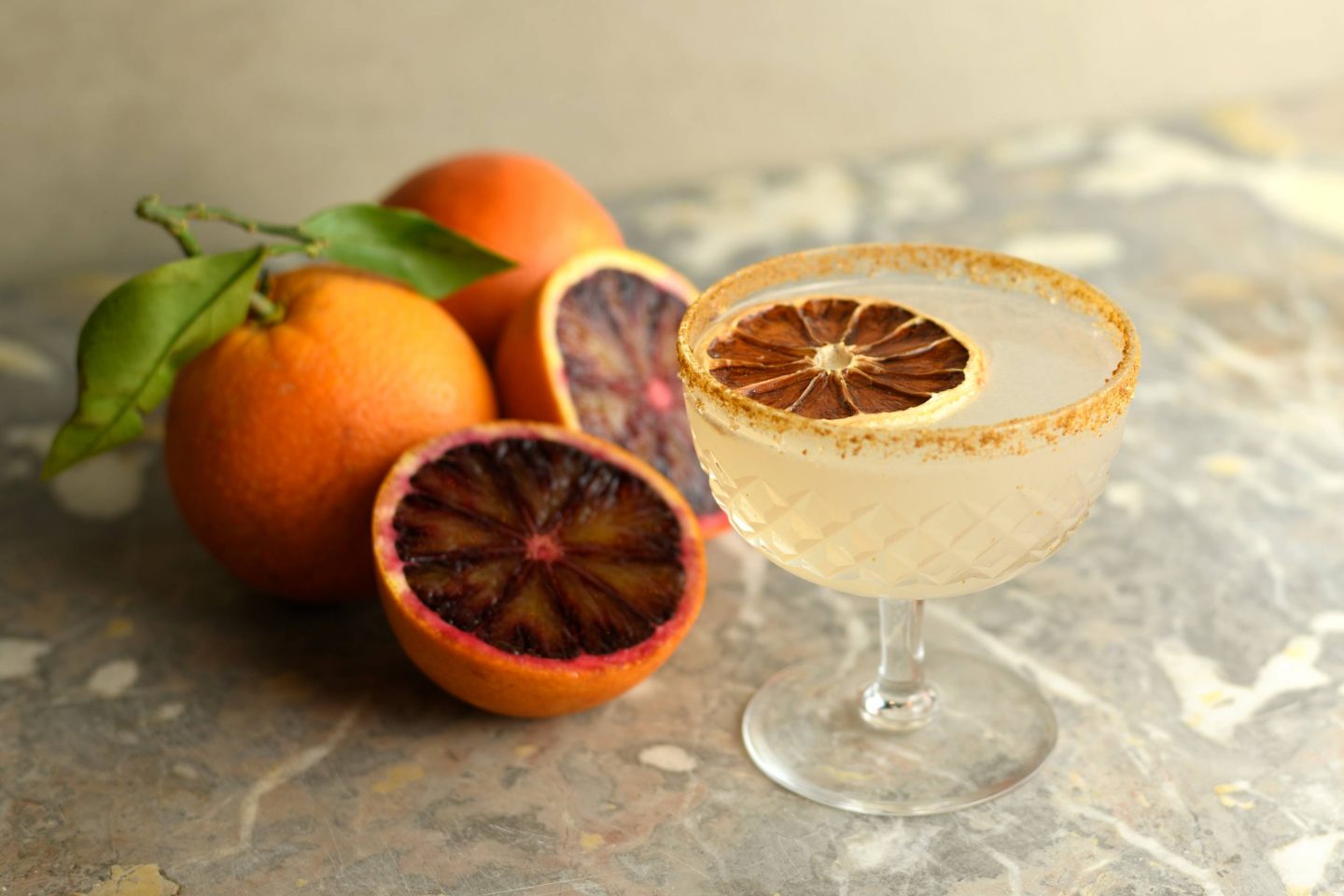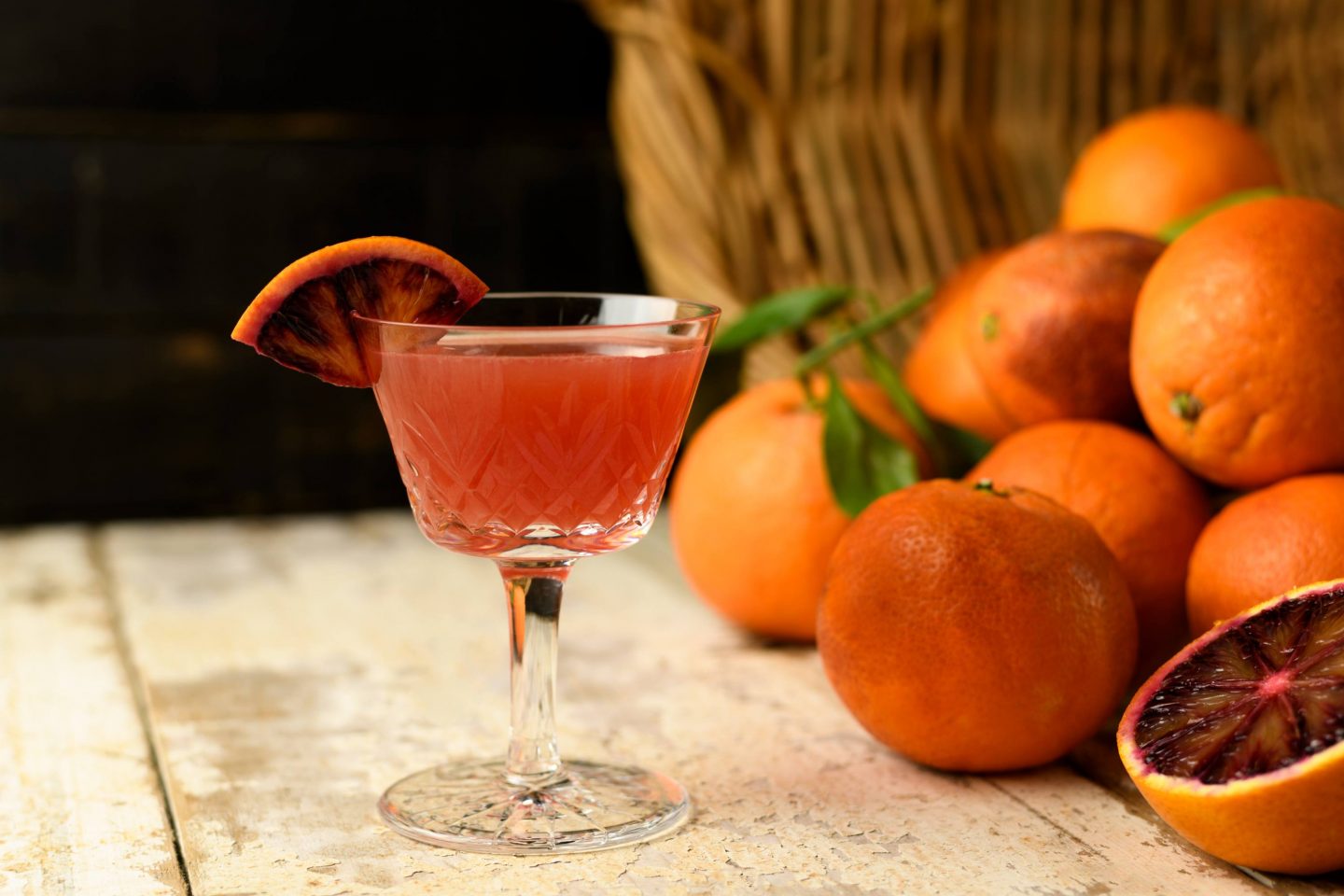 Blood Orange Gin Liqueur
Our Blood Orange Gin Liqueur is designed to leave you with a spring in your step.
The Nose
Candied marmalade and orange blossom with warming liquorish and spice
The Palate
Luscious dark velvety chocolate with bright orange and cinnamon notes
The Finish
Warming sweet ginger spice with delicate lemon citrus
Blood oranges obtain their wonderful regal red colouring due to the presence of an antioxidant pigment called anthocyanins. This antioxidant develops with low temperatures during the night, which is why they thrive from December to May. To distil this gin, we've used the More variety of blood orange, believed to have originated in the early 19thCentury in Sicily. These have been added at a ratio of 50/50 with fresh lemons – upcycled from our Lemon Drizzle Gin production (for which we only use the peel). After distilling with the fresh fruit, we then leave the gin to macerate with more blood oranges. Due to their jammy nature we don't need to add more than a dash of sugar to the mix. A simple wash of dried hibiscus flowers from the markets of Marrakesh help us to bolster the ruby colouring of the gin. We then filter the fruit and petals from the gin, to leave us with this sippable spring sensation.
20cl bottle - 32%ABV
 
 
The Olympian
35ml Blood Orange Gin Liqueur
35ml Cognac
35ml Fresh blood orange juice
Shake all ingredients with ice and strain into your favourite chilled coupe glass. Garnish with an orange zest twist.
Blood Orange Margarita
25ml Blood Orange Gin Liqueur
50ml Tequila
15-20ml Fresh lime juice
Put your arty hat on and create a crunchie cumin salt rim (ration 50/50) ground cumin and Maldon salt) on a chilled coupe. Shake all ingredients with ice then strain into your glass. To garnish, float a blood orange wheel on top.
Reviews