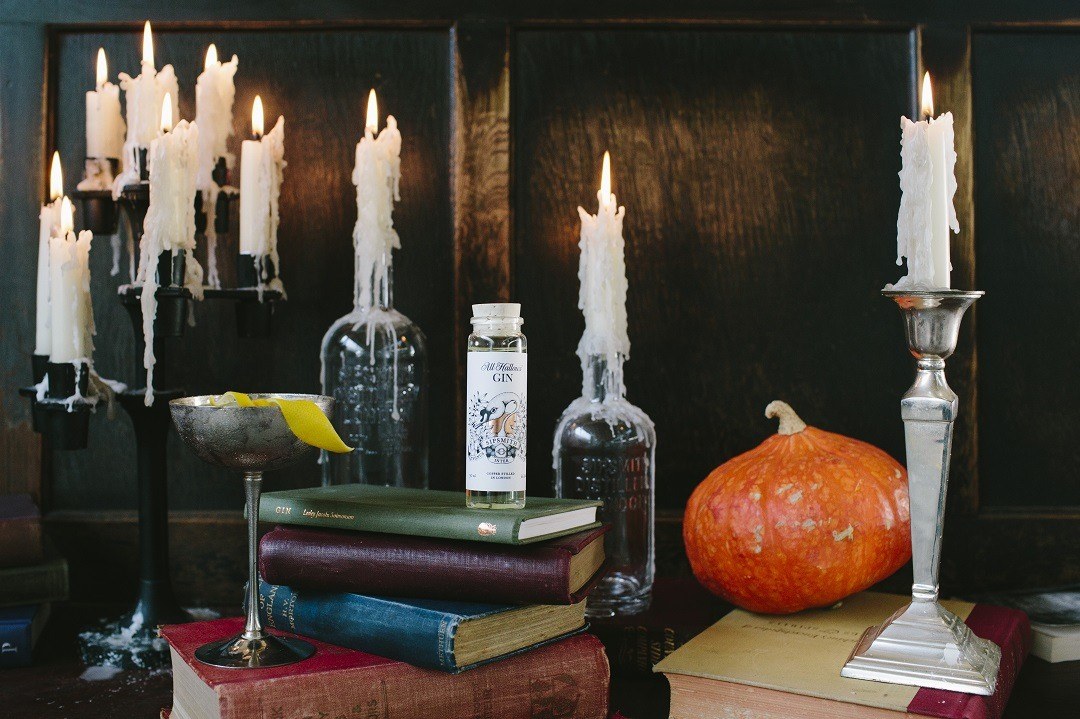 All Hallows' Gin
This over proof gin draws on inspiration from the well-known Harry Craddock cocktail recipe – the Corpse Reviver #2. First featured in Craddock's legendary Savoy Cocktail Book in 1930, this rather punchy cocktail is a notorious hangover cure (or more accurately, hangover delay). For this rather spectacular liquid, instead of deconstructing the cocktail, we've reconstructed, or if you will – revived it.
The Nose
Fresh mint and lime with hints of tarragon to start.
The Palate
Followed by rich nutmeg, fennel seed and a subtle herbaceousness.
The Finish
Bright pine notes giving way to a dry bay leaf finale.
Wormwood

Wormwood is distilled to give this gin a flavour reminiscent of absinthe - a key ingredient in the original Corpse Reviver #2

Fennel

The rich flavours brought through distilling fennel seed are reminiscent of vermouth

Mint

Our mint, grown right here at the Sipsmith Distillery, was a key botanical to help recreate the flavours in the original cocktail.

Lemon Verbena

Our Lemon Verbena brings sweet, fresh citrus flavours reminiscent of the finest lemons.
Fennel and wormwood work together to recreate a flavour profile representative of absinthe and vermouth. These flavoursome ingredients were then married with our Macedonian juniper. We distilled hefty amounts of citrus to replace lemon juice, with the remaining plethora of flavour coming from a complex combination of home grown Moroccan mint, tarragon and lemon verbena to recreate the tasting notes in Craddock's original cocktail. When drinking, please do take note of this gin's higher than normal ABV; at 66.6%ABV this gin really does pack a punch. Craddock himself said 'four Corpse Revivers taken in swift succession will unrevive the corpse again'.
Reviews