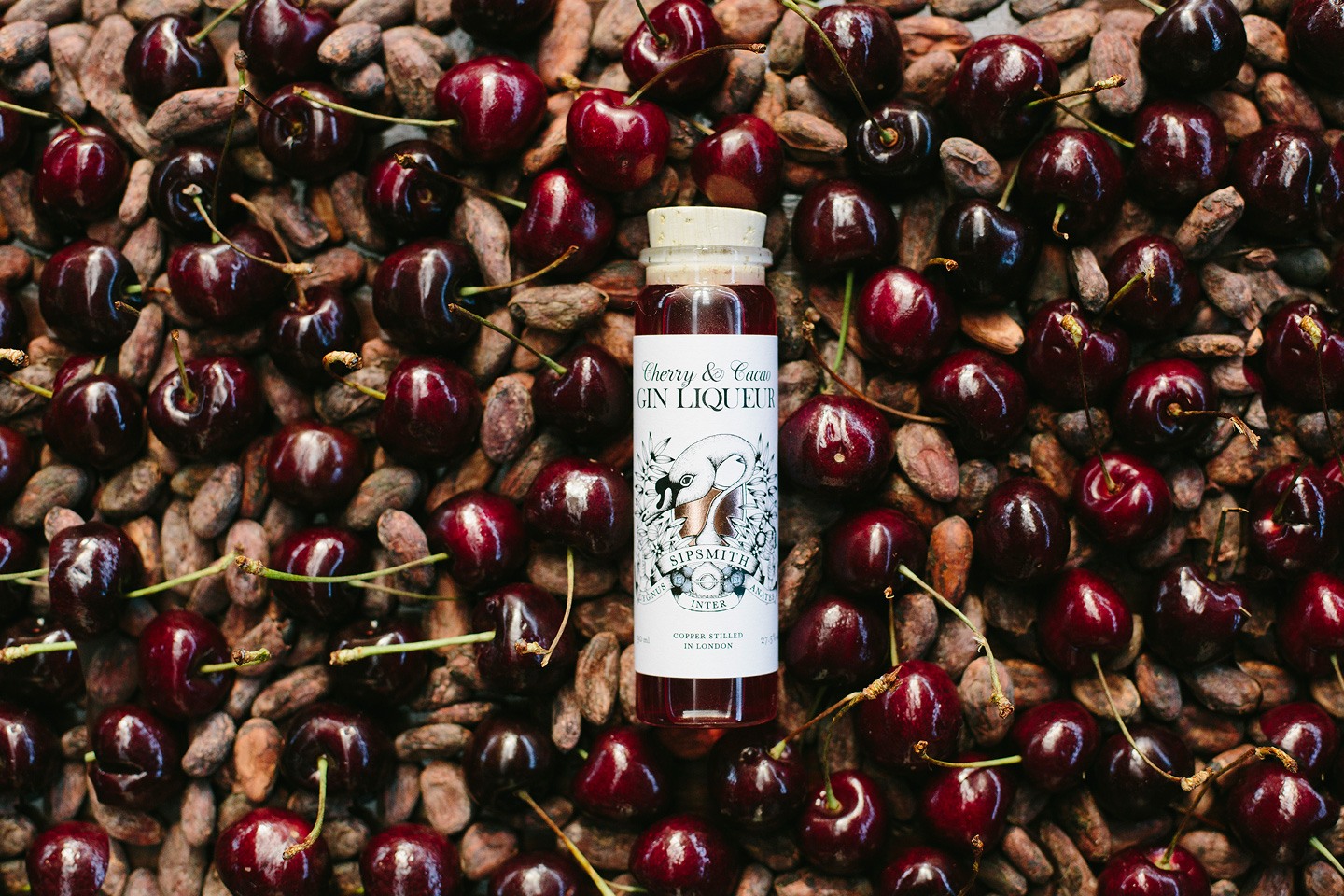 Cherry & Cacao Gin Liqueur
This charming liqueur was inspired by the Rocky Road. The gin-based liquor gains its beautiful colour through the four week maceration of the cacao nibs and sour red cherries.
The Nose
A rich hazelnut and sultana scent hits the nose as soon as the lid is lifted.
The Palate
A dark chocolate and cherry taste gives the unmistakeable taste of a Rocky Road traybake.
The Finish
A hint of orange gives a beautifully citrus finish to this beautifully rich liqueur.
Sour Red Cherries

The indigenous range of the red cherry extends through most of Europe, western Asia and parts of northern Africa. The fruit has been consumed throughout its range since prehistoric times.

Cacao Nibs

While cacao is the main ingredient in chocolate, the nibs are beautifully bitter in taste.
Like so many of the extraordinary gins we create here in the Distillery Lab, the story of this liqueur began on one of Jared's foreign excursions, this time to the spice markets of Athens where he came across some rather wonderful toasted cacao nibs. While transporting the nibs back to the Distillery inspiration struck; macerated with sour red cherries they would evoke the rich chocolatey character of one of his favourite desserts, the rocky road. Several months of experimentation later, the result was this beautifully sweet, bright pink liqueur that is sure to take your right back to your favourite American tray bake.
Reviews