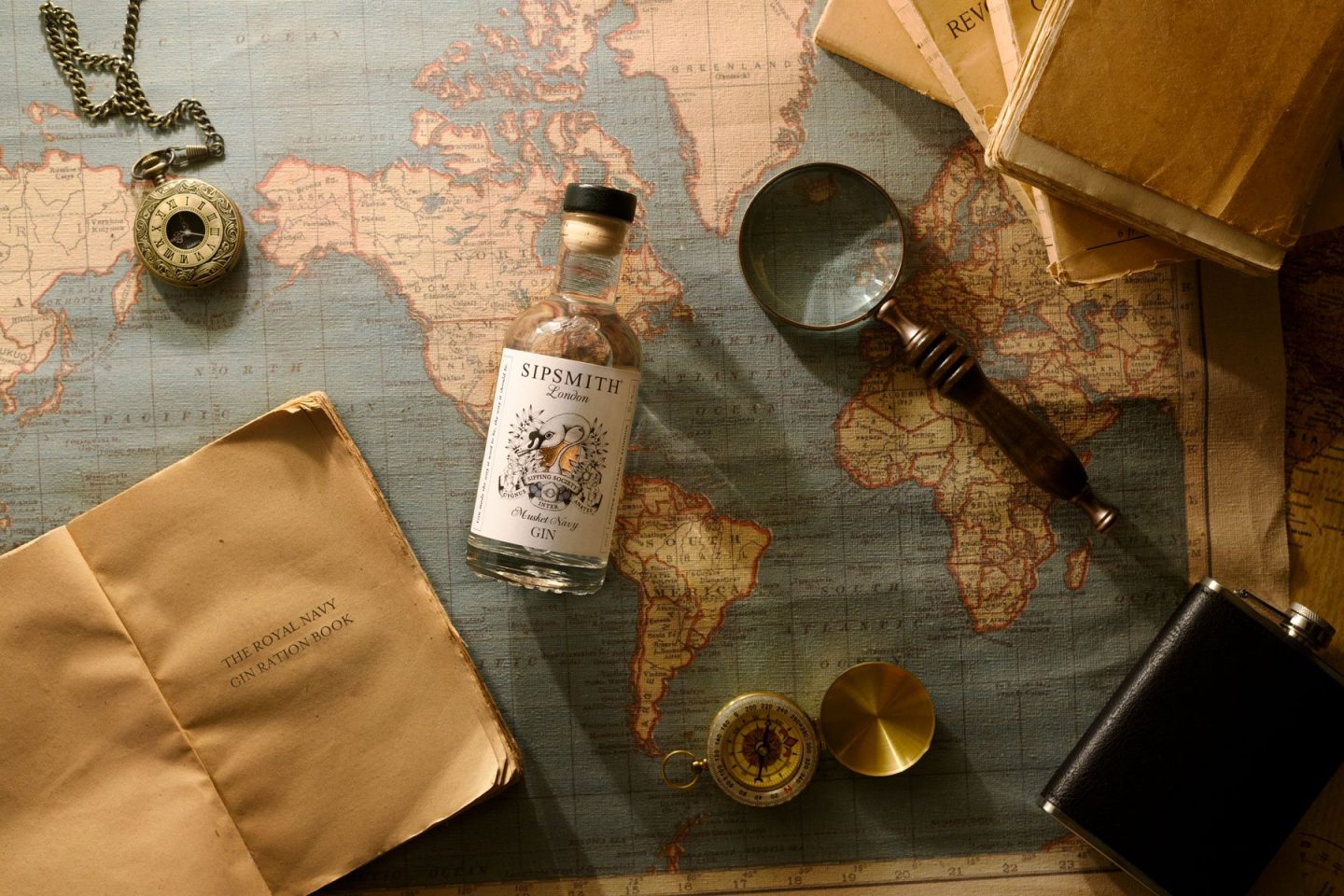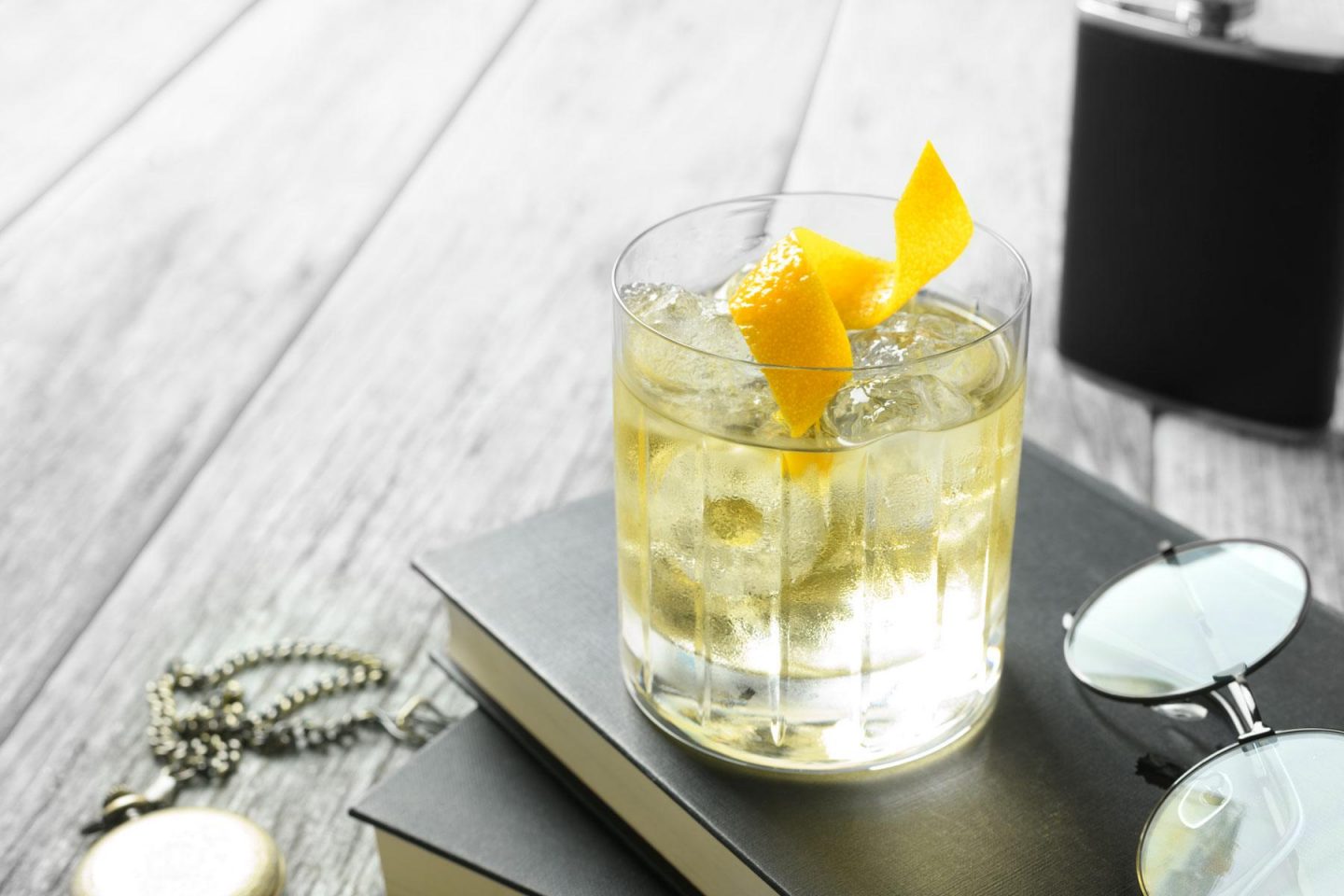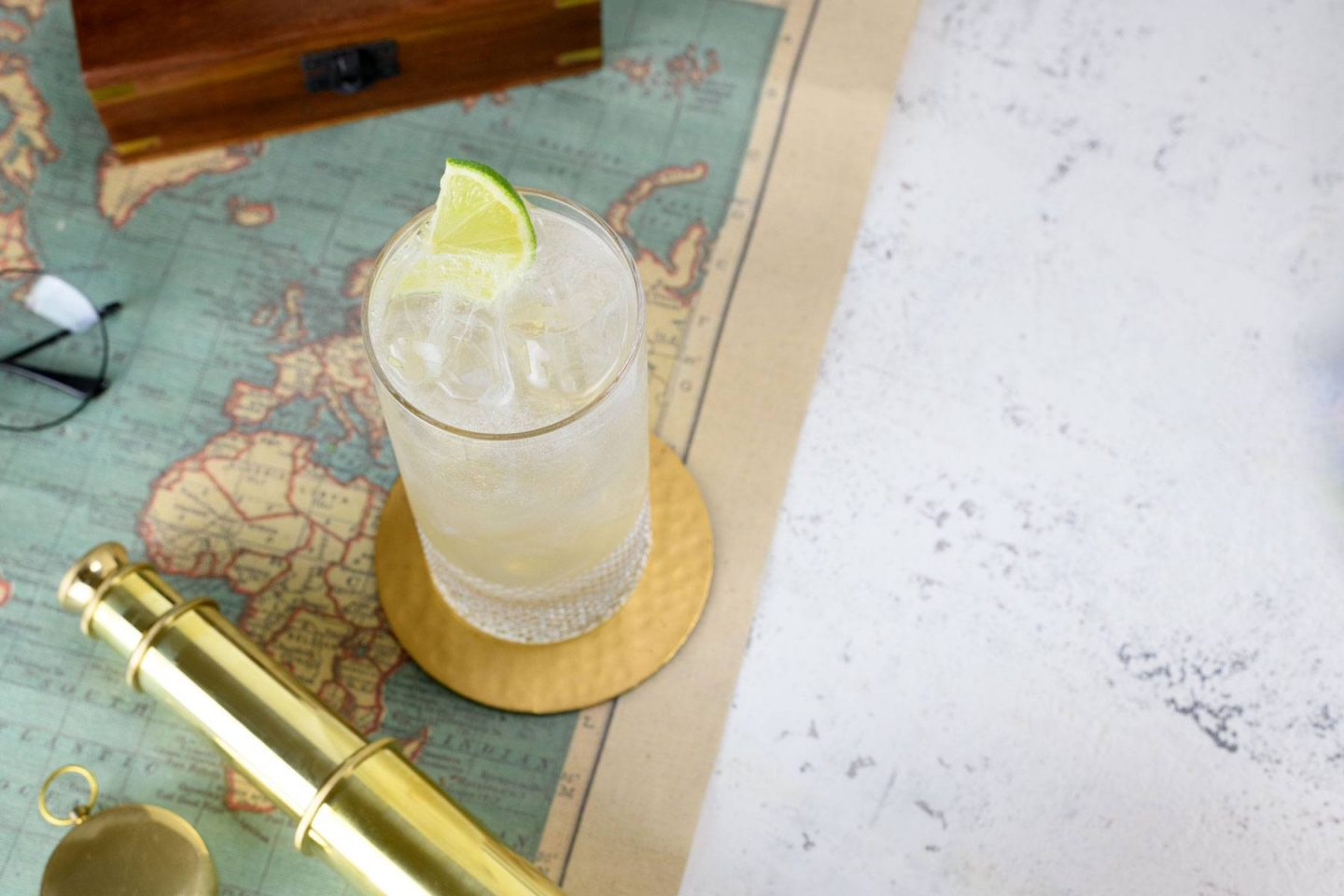 Musket Navy Gin
This maritime-inspired gin promises to turn sippers into sailors as we embark on a spirited adventure that's an ode to life on the high seas.
This navy-strength gin pays tribute to gunpowder traditions from centuries past, hand crafted with gunpowder tea and aromatic orange peel for a sailor-made sip.
Centuries ago, as British ships scoured the world in search of exotic ingredients, sailors' salaries often included a ration of gin to make long voyages a little more enjoyable. To check the gin hadn't sneakily been diluted, a sample was mixed with gunpowder and set alight – no flame, and it simply wasn't strong enough. To this day, navy gins are distilled at 57% ABV or above, so there's no doubt as to their fiery strength.
To ignite this nautical drop our Head of Ginnovations, Ciaran, used botanicals that pay tribute to gin's seafaring history by adding gunpowder tea and pink and cubeb peppers to the still and filling the vapour chamber with aromatic orange and grapefruit peels. Set sail on a navy-inspired gin journey by pouring 50ml Musket Navy Gin into a highball over ice, then adding tonic water and a lime wedge garnish.
Tasting Notes:
The Nose: Bright citrus with a lingering warm spice scent.
The Palate: Bold juniper initially, while a hint of bitterness is beautifully balanced by soft, sweet citrus.
The Finish: Long spice notes make for a fiery finish, combined with warming citrus and a delicate smokiness.
57.4% ABV
Navy Fizz
Sweet Amaretto meets sour lime juice in this fizzy yet stiff sip.
40ml Musket Navy Gin
10ml Amaretto
20ml lime juice
Soda water, to top
Combine the Musket Navy Gin, Amaretto and lime juice in a highball with ice. Then top up with soda and garnish with a lime wedge.
Navy Old-Fashioned
Our Musket Navy Gin is the perfect addition to this classic cocktail.
50ml Musket Navy Gin
10ml Islay whisky
10ml sugar syrup
2 dashes of orange bitters
Combine all four ingredients in a mixing glass and stir down. Serve in a rocks glass over ice and garnish with an orange twist.
We value the opinion of our knowledgeable Sipping Society members, so please do leave a review below letting us know what you think of this refreshing tipple.
Reviews