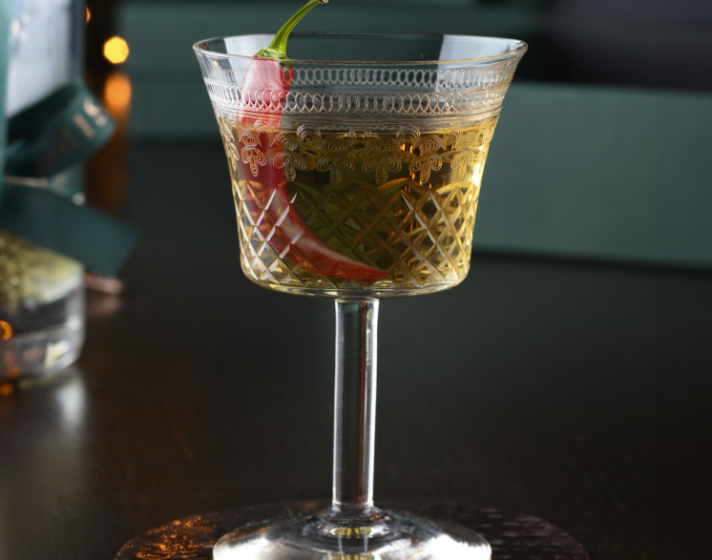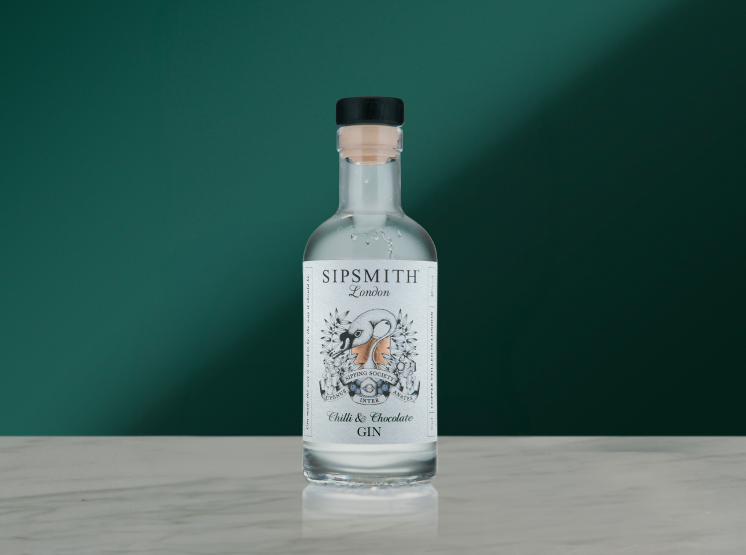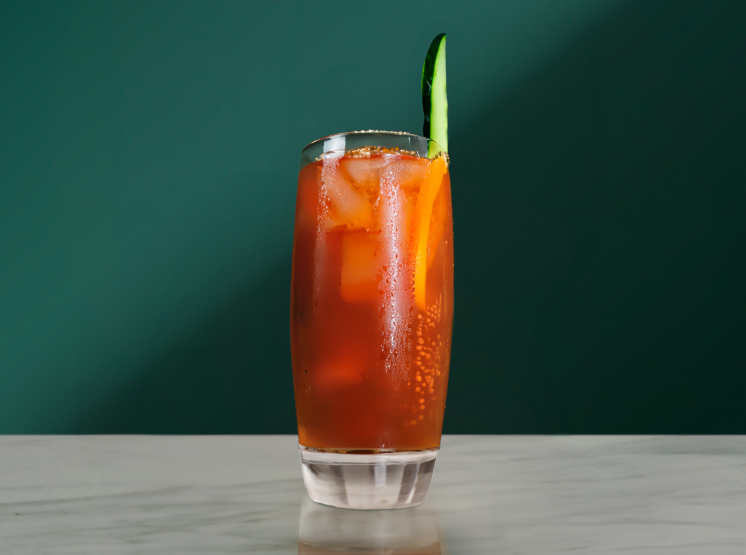 Chilli & Chocolate Gin
Celebrate Autumn evenings with our Chilli & Chocolate Gin.
Be sure to let us know what you think by leaving a review below.
More Product Information
It's often said that opposites attract and no more so than the curious yet brilliant marriage of sweet and rich cacao with spicy and vibrant chilli. Inspired by warming one-pot family meals shared by the fire, Joe (our Head of Innovation) developed this blend of warming, comforting richness to perfectly compliment those toasty evening meals in the winter months whilst also being versatile enough to warm and awaken the senses for a brunch time tipple with a fiery zing. 
For this mouth-watering creation, we combine juniper, Carolina Reaper chili, cacao nibs and cubeb in the still and allow to macerate overnight at 60% ABV, bringing the pot slowly to 80 degrees before cutting the liquid and diluting down to 40%. What comes off the still is fiery and peppery yet subtly sweet and indulgent enough for both a spicy brunch tipple and a luxurious indulgent evening cocktail.
For a simple yet delicious serve, we recommend adding your Chilli & Chocolate gin to high ball filled with ice, top with Fever Tree Indian Tonic and garnish with fresh lime. 
40%
Tasting Notes
The Nose: Fiery chilli, peppery spice, unmistakeable juniper pine notes and rich chocolate.
The Palate: Rich spice and chilli notes, followed by a strong juniper backbone, leading into sweet chocolate notes.
The Finish: Smooth, chocolatey finish with a lingering sweetness.
Chilli & Chocolate Martinez 
45ml Chilli & Choc gin 
45 ml sweet vermouth 
5ml maraschino liqueur 
2 dashes chocolate bitters 
Chocolate-drizzled chilli garnish 
Often said to be the precursor to the martini, this rich and spice-led serve is perfect for our moreish liquid. To craft, add the first four ingredients to a mixing glass with ice and stir for 5-10 seconds until perfectly chilled. Strain into a chilled cocktail glass and garnish with your devilishly decadent chocolate-drizzled chilli. 
Rich & Spicy Red Snapper 
50ml Chilli & Choc gin 
5ml lemon juice 
pinch of black pepper 
pinch of salt 
5 dashes of Worcestershire sauce 
Tabasco to taste 
150ml tomato juice 
Cucumber ribbon to garnish 
Prepare your highball glass by popping it in the freezer. When chilled prepare chilli salt on a plate, use a lemon or lime to rim the glass and twist upside down so the rim becomes coating in the chilli salt. Mix all ingredients into a cocktail shaker and throw liquid 4-5 times (pouring between the small and large side of the shaker repeatedly, getting as much height between the two tins as possible) then pour into frozen highball and garnish with a cucumber ribbon. 
Shop our gins
Sensationally sippable for every occasion.