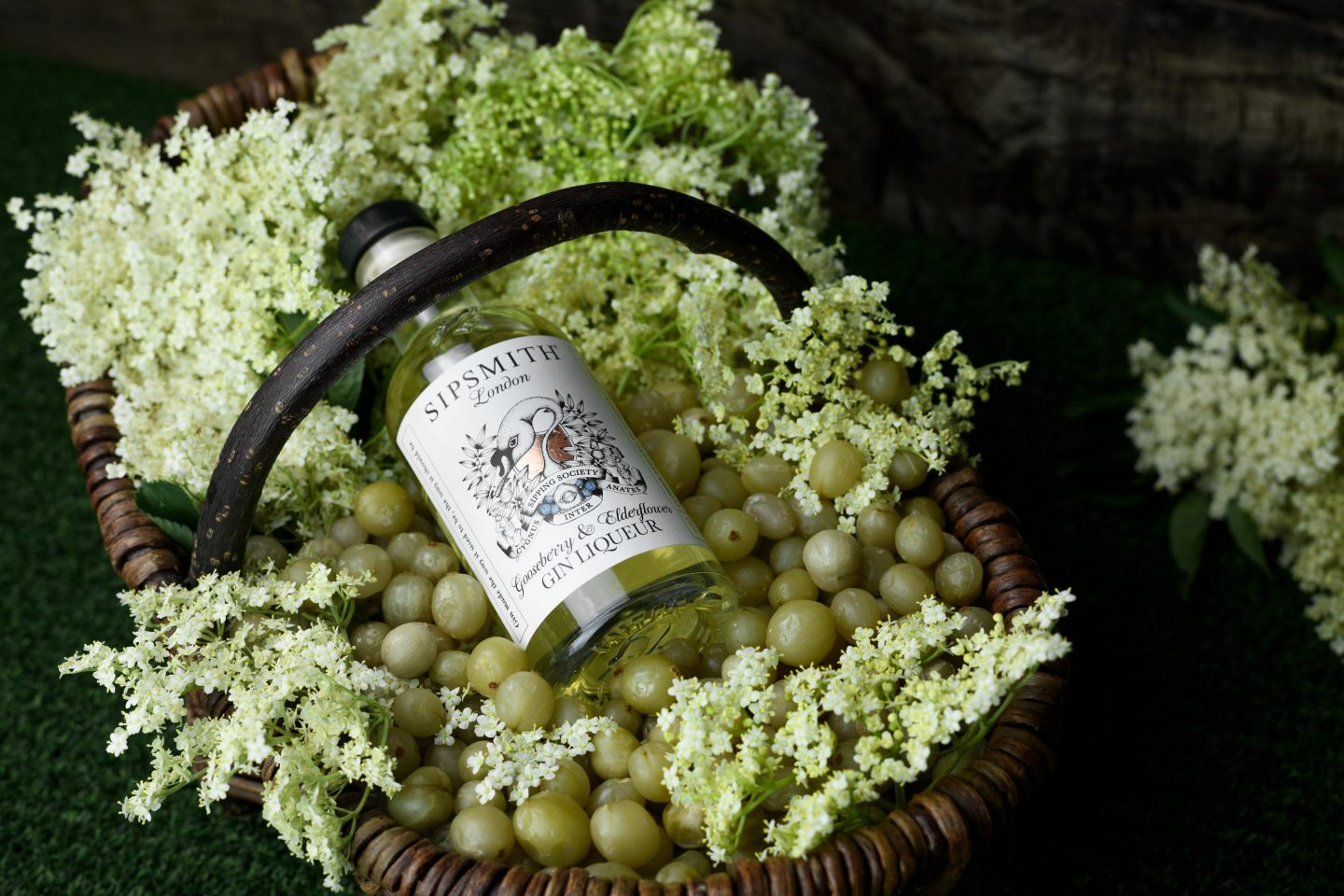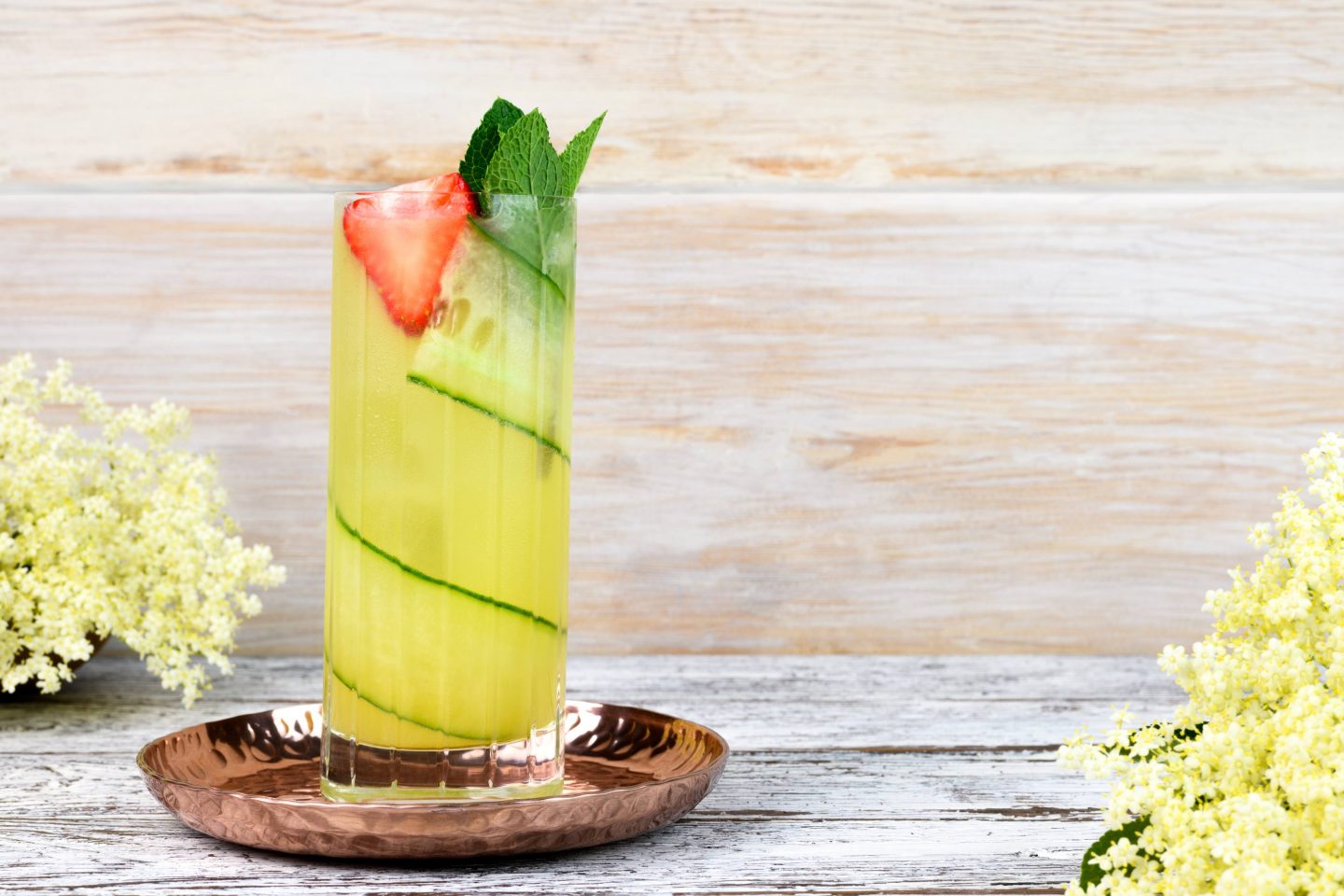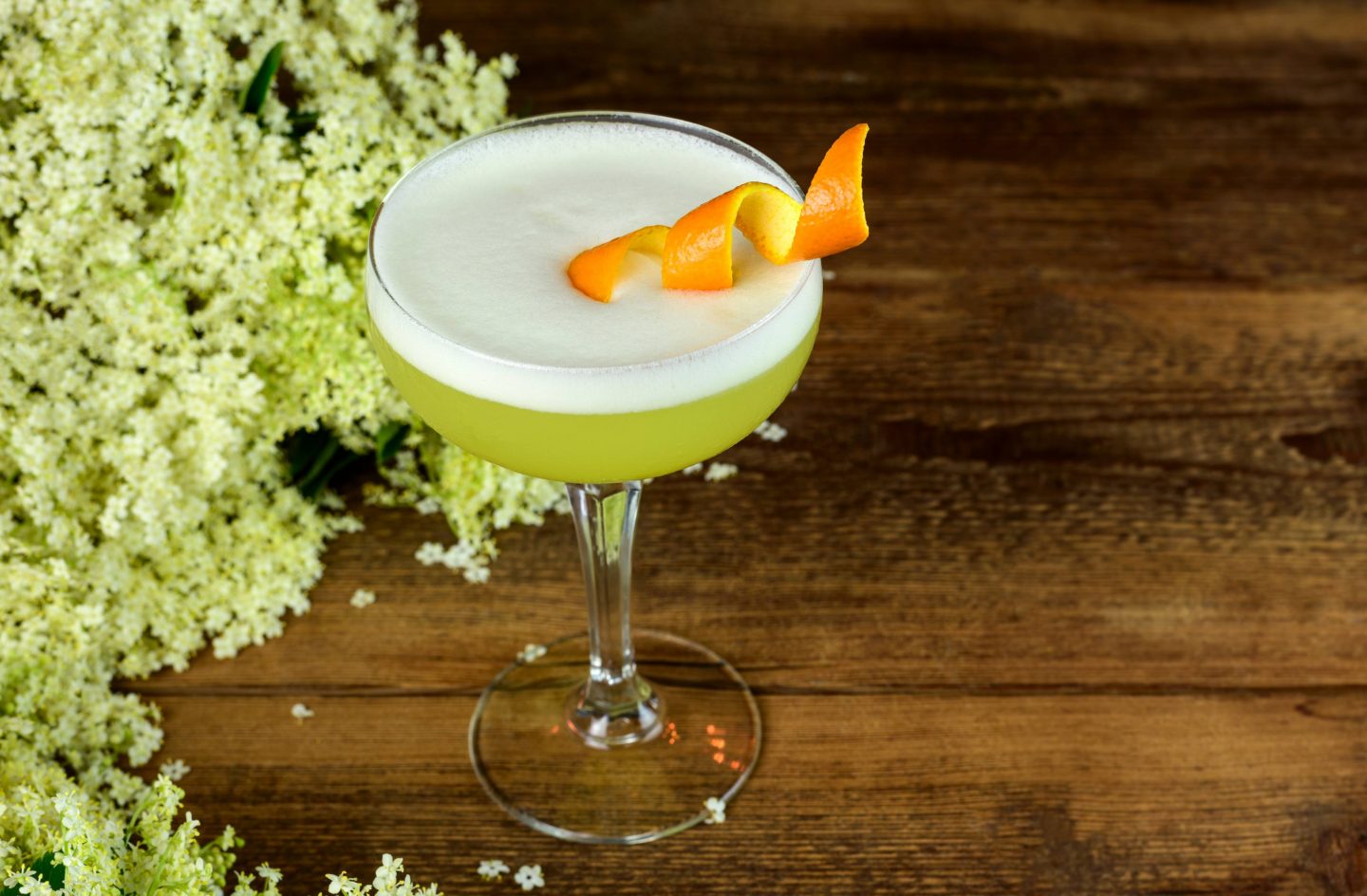 Gooseberry & Elderflower Gin Liqueur
Come rain or shine, our Gooseberry & Elderflower will put a smile on your face and leave you wanting more, or at least that's what we all thought in the Distillery.
The Nose
Ripe peach and flowering orange blossom with tart green apple and fresh fruit salad
The Palate
Rich lemon meringue pie entwined with light floral and pear notes
The Finish
Pink grapefruit subsides to tangy Seville orange marmalade
More Product Information
This rather spectacular summer tipple combines two classic old-school flavours that you would find in an 18th century English hedgerow or garden. More recently however, the popularity of gooseberries has waned somewhat and their unique qualities don't seem to be valued as much as they merit. We think they're due a revival. To extract the wonderfully full flavour from these tart bearded berries we use a similar process to that of our Sloe Gin; first freezing the berries to break their skin and then macerating the fruit with our beautifully balanced London Dry Gin at 82% abv. We rest them for 7 days before adding an all-natural elderflower gomme to balance the tartness of the gooseberries. We think it's a match made in heaven, simply add tonic or try your hand at one of our suggested cocktail recipes.
20cl bottle - 40%ABV
 
Mother Goose
45ml Sipsmith London Dry Gin
25 ml Gooseberry and Elderflower Gin Liqueur
25ml Freshly squeezed lemon juice
Dash sugar syrup
1 Egg white
1 Orange twist to garnish
Pour ingredients into a shaker and shake. Add ice and shake again. Fine strain into a Martini Coupe and garnish with an orange twist.
English Garden Zypher
25ml Sipsmith London Dry Gin
30ml Gooseberry and Elderflower Gin Liqueur
25ml Lemon juice
50ml Cloudy apple juice
Mint, cucumber and strawberry
Muddle a handful of mint leaves and 1 inch of cucumber in shaker. Add London Dry Gin, Gooseberry and Elderflower Gin Liqueur, lemon juice and apple juice. Shake vigorously with ice, and fine strain into highball glass over ice. Garnish with a cucumber spear, mint sprig and slice of strawberry.
Shop our gins
Sensationally sippable for every occasion.