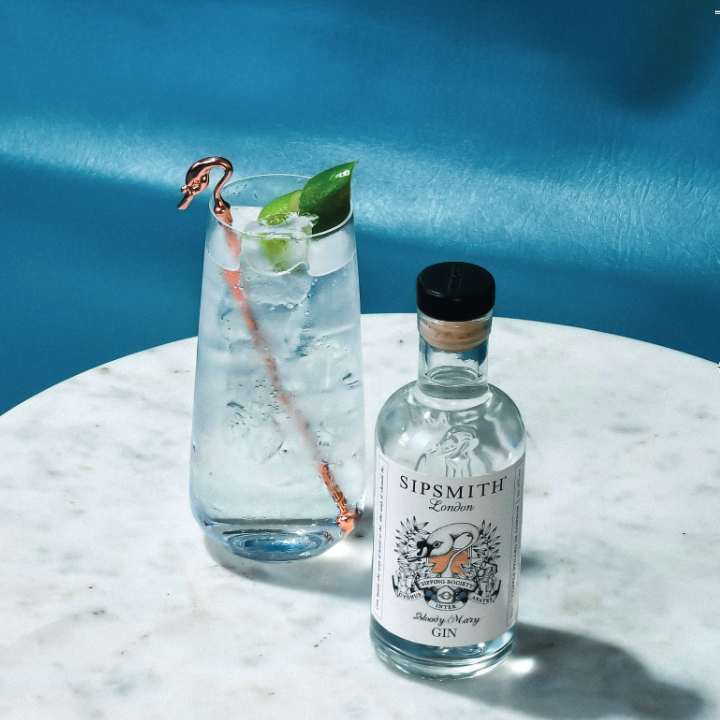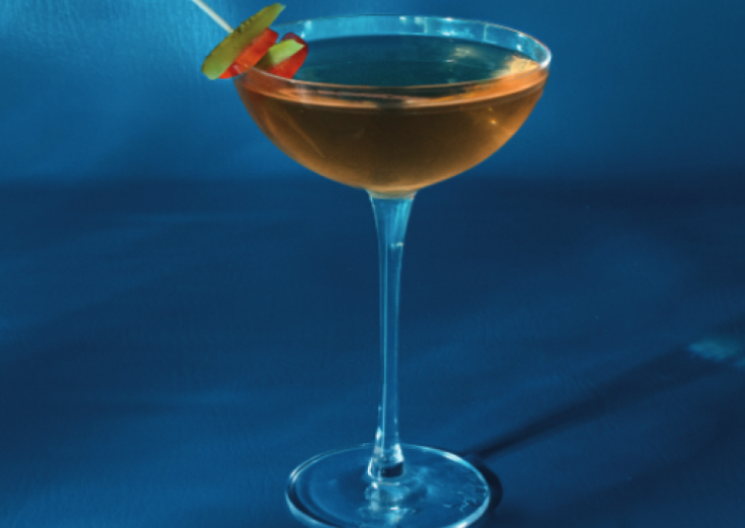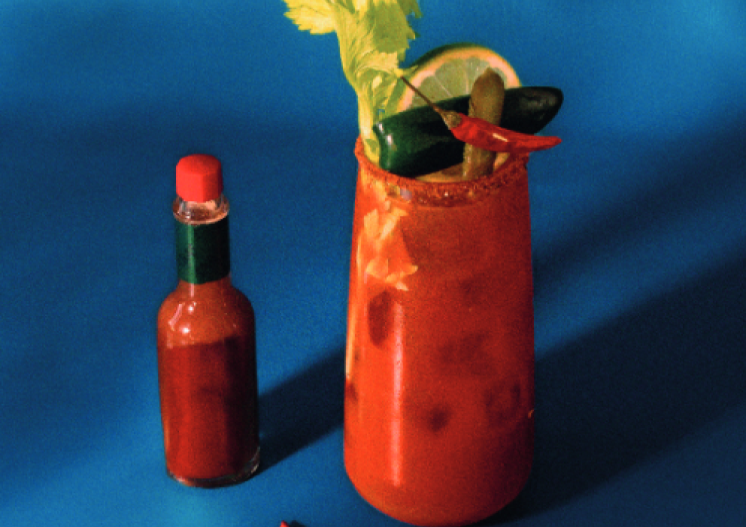 Bloody Mary Gin
Rich, spicy and perfect for a fun-fuelled brunch date.
Be sure to let us know what you think by leaving a review below.
There's a saying: when life gives you lemons, make lemonade. So when a tray of tomatoes arrived at the Distillery, we decided to make a gin that pays homage to the Bloody Mary.
Believed to have been invented at Harry's New York Bar in Paris in 1921 and made with vodka, tomato juice, Worchestershire sauce, Tabasco and lemon juice, it's thought bartender Fernand 'Pete' Petiot quickly threw together this classic hungover cure using whatever he found in the fridge. Thankfully, a little more consideration when into
our creation.
To make Bloody Mary Gin we add tomatoes to the still along with pepper, bird's-eye chilli, Worchestershire sauce and mustard, and leave everything to macerate overnight. With a splash of lime juice for a citrus twist, the liquid is then rested on sundried tomatoes for an afternoon. Our simple serve makes crafting this multi-ingredient cocktail super-speedy, simply pour 50ml Bloody Mary Gin into an ice-filled highball glass, top with soda water and garnish with a lime wedge.
Tasting Notes:
The Nose: Tomato and mustard, with light citrus notes
The Palate: Zesty lime mingles with earthy tomato and sour umami
The Finish: Expect warm spice and rich tomato
45% ABV
Bloody Mary Bloody Mary
50ml Bloody Mary Gin
3 Dash Worchestershire sauce
3 Dash Tobasco
1 small spoon wholegrain mustard
5ml lime juice
Tomato juice
Black pepper & salt to taste
Celery, lime & chilli to garnish
Add all ingredients to a shaker with ice to (add a dash of water is tomato juice is quite thick) shake to chill and single strain into a highball with ice, garnish with Lime, Celery, Chilli.
Mary's Breakfast Martini
75ml Bloody Mary Gin
15ml pickle brine
10ml Dry Vermouth
2 dashes Angostura Bitters
5ml sugar syrup
Stir all ingredients over ice in a mixing glass until frosty, fine strain into coupe or martini glass, garnish with sliced plum tomato and cornichons on a cocktail stick.
We value the opinion of our knowledgeable Sipping Society members, so please do leave a review below letting us know what you think of this rich and spicy gin.
Reviews