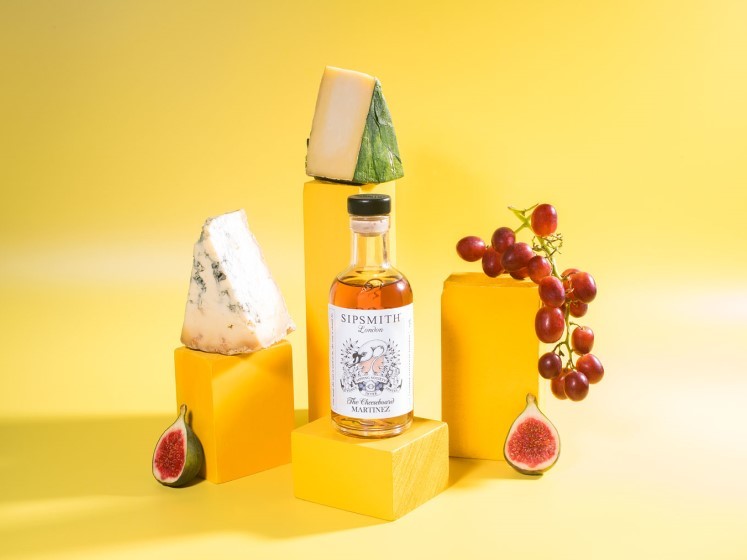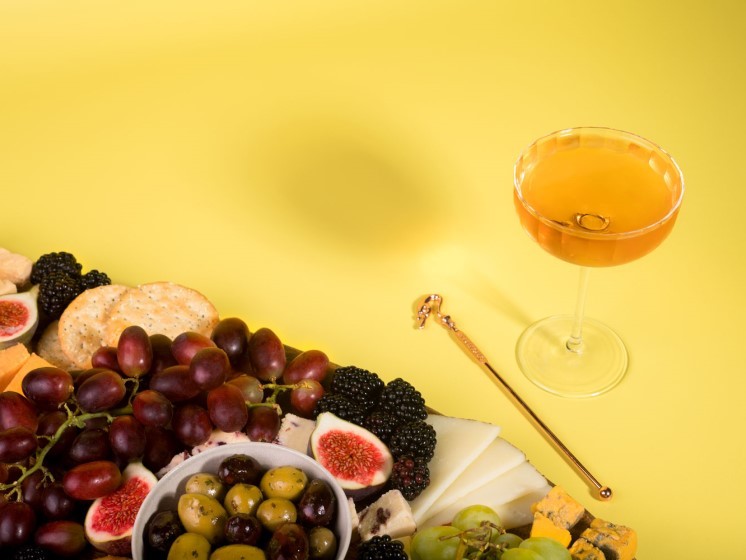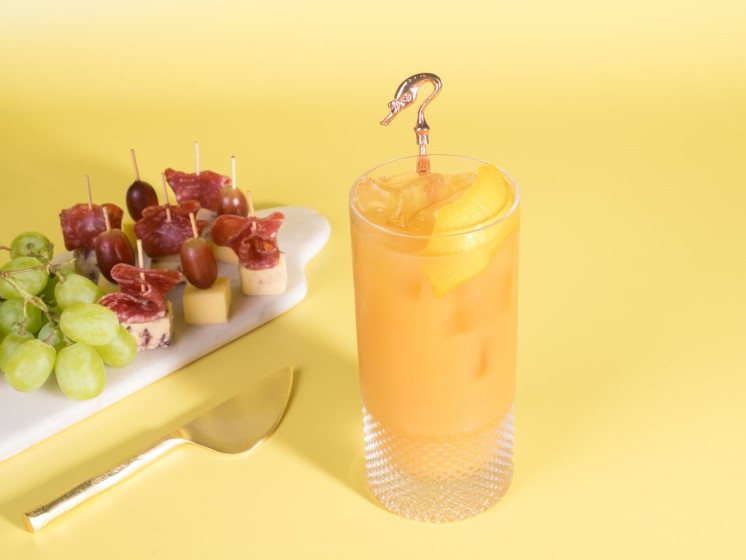 The Cheeseboard Martinez
Crafted in partnership with online cheesemongers, cheesegeek, to create the perfect cheeseboard accompaniment. Perfect for a cosy evening in, or an impressive offering for guests.
Be sure to let us know what you think by leaving a review below.
More Product Information
A gin made for our favourite food pairing: the cheeseboard, in partnership with online cheesemongers, cheesegeek.
Inspiration can strike at the strangest of times. In the case of the latest liquid to join the Sipping Society family, it arrived in the form of cheese. We knew manchego, gouda and pecorino had no place in our stills, so we got an expert opinion from modern cheesemongers, Cheesegeek on botanicals that would complement a selection of cheeses.
That is why this delicious after-dinner drink features a juniper-forward base balanced with macerated figs, grapes and dried quince, as well as fresh orange peels that are added to the vapour chamber. Following distillation, this harvest-rich liquid is blended with Islay-barrel-aged sweet vermouth in an appreciative nod towards that classic aperitif the Martinez.
Drink it neat or make a spritz by combining 50ml Cheeseboard Martinez and a generous splash of soda water in a highball glass over ice, and garnish with an orange slice.
Tasting Notes:
The Nose: Soft forest fruits and pine with a lingering hint of smoke
The Palate: Big, bold juniper gives way to juicy forest fruits and smooth quince
The Finish: Barrel-aged vermouth imparts a slight smokey richness, with underlying warming spice and bitter orange
29% ABV
Cheeseboard Martinez
The namesake of this gin, delicious drinks don't come simpler than this.
To prepare this sensationally simple serve, place your bottle of Cheeseboard Martinez in the freezer to chill for 1-2 hours, but don't allow it to freeze. Or place it in an ice-filled ice bucket. Pour into a chilled coupette and serve—or in a rocks glass over ice, if you prefer—and sip. This straight-up cocktail doesn't require a garnish; however, we recommend serving it alongside a platter of cheeses, grapes, fig jam and quince paste to allow the gin's flavours to really come to the fore.
Cheeseboard Garibaldi
This fruity tipple has a whisky twist – an impressive accompaniment to your fromage feast.
100ml fresh orange juice
5ml sugar syrup
40ml Cheeseboard Martinez
5ml whisky (optional)
Orange peel, to garnish
Combine the fresh orange juice and sugar syrup in a highball with ice. Pour over the Cheeseboard Martinez and—should you wish—the whisky. Watch the golden-brown liquid trickle through and infuse into the orange juice. Stir. Garnish with an orange peel.
We value the opinion of our knowledgeable Sipping Society members, so please do leave a review below letting us know what you think of this tipple.
Shop our gins
Sensationally sippable for every occasion.