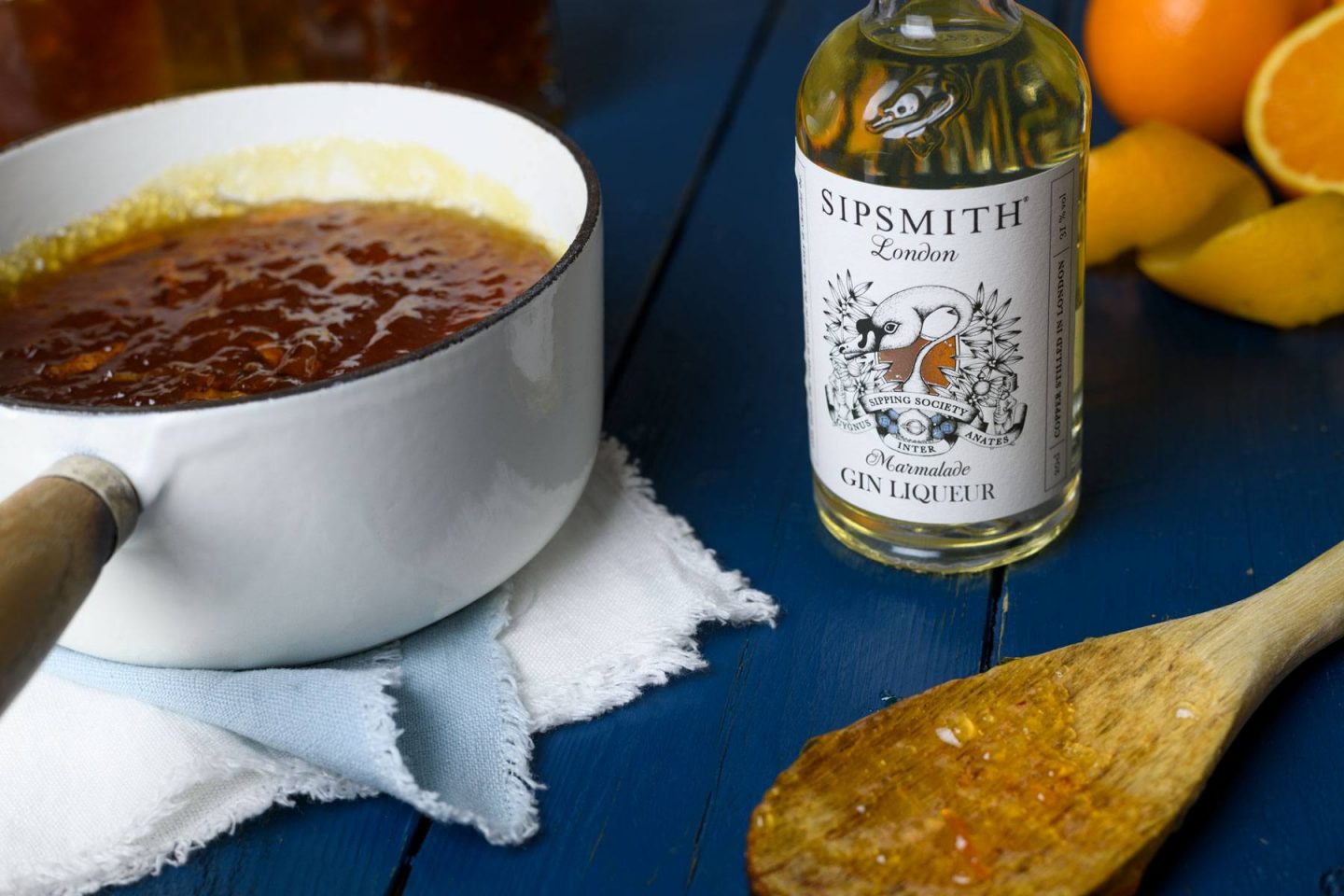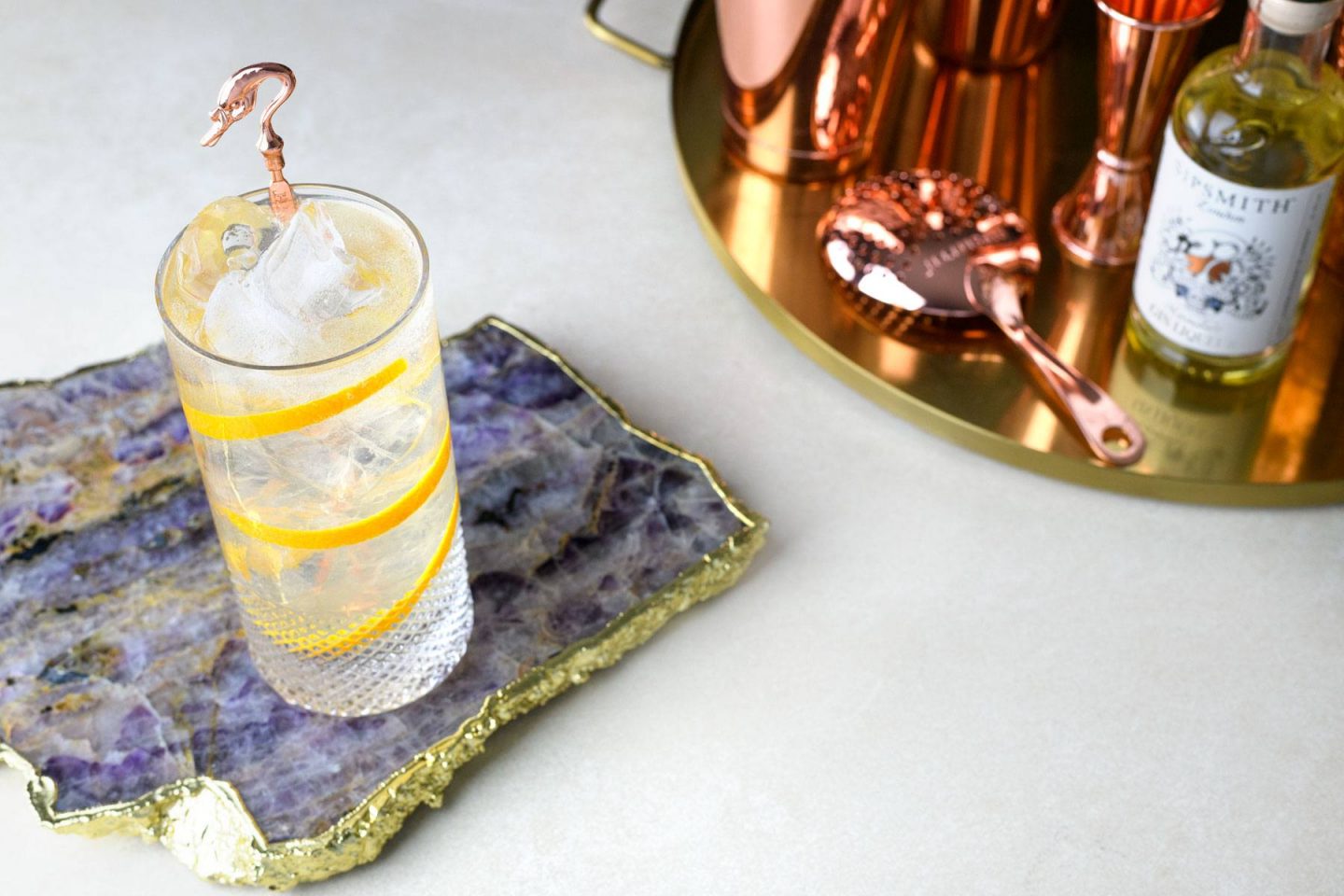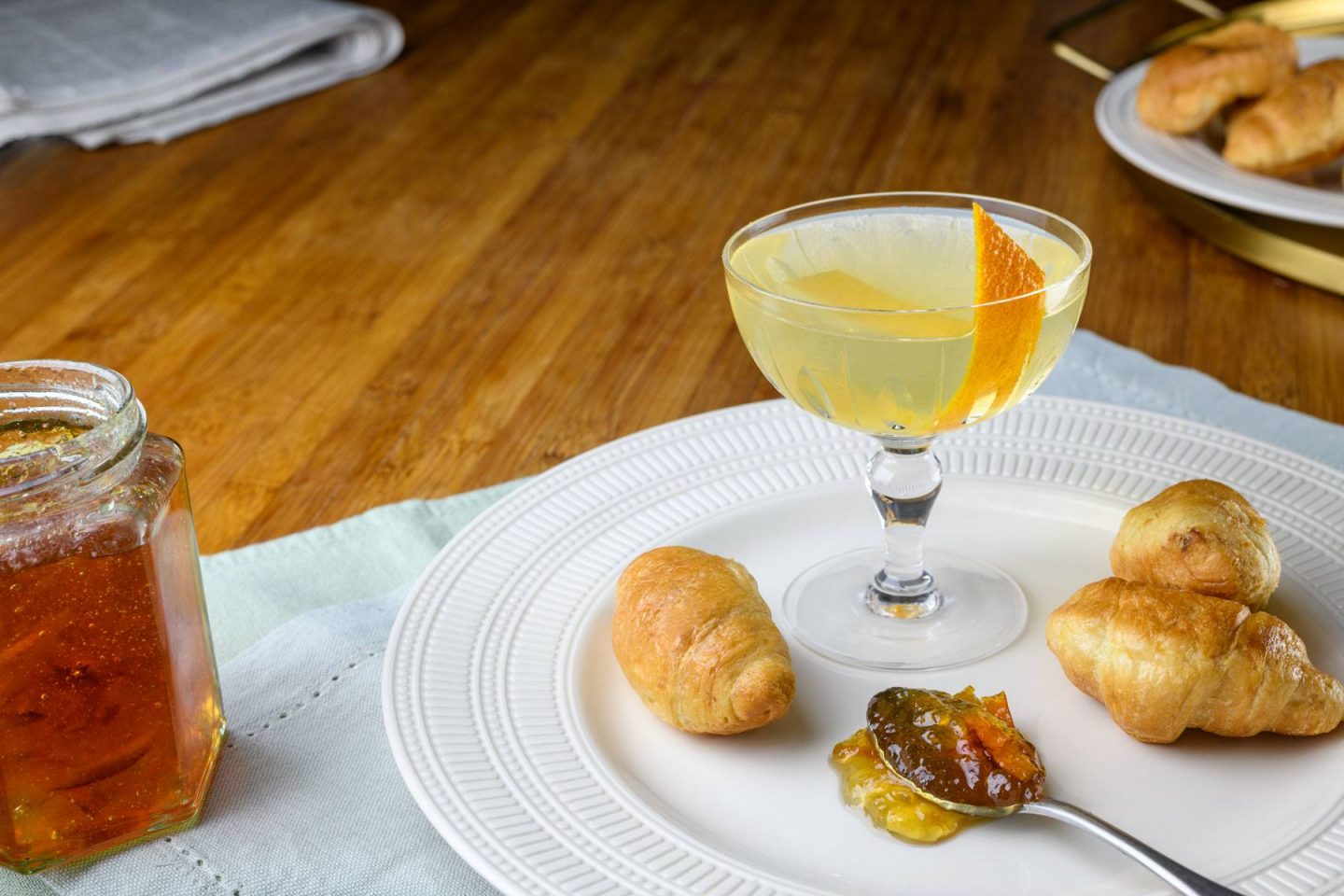 Marmalade Gin Liqueur
This tantalisingly tangy Marmalade Gin Liqueur celebrates the historic and harmonious pairing of gin and the beloved breakfast preserve.
Whether sipped at a decadent brunch, or during a summery cocktail hour, our Marmalade Gin Liqueur is sure to be a crowd-pleaser.
Bringing a spirited drop to celebratory breakfast tables, while adding a citrus twist to cocktail hour – who knew gin and marmalade could make the perfect pair? Well, Ambrose Heath for one. We have this visionary food and drink writer to thank for turning everyone's favourite breakfast condiment into a cocktail ingredient in his 1939 book 'Good Drinks'. Decades later, mixology maestro, Salvatore Calabrese, took things one step further by using a spoonful of marmalade to create the Breakfast Martini, and the world realised that this brunch-time favourite is also a bartender's best friend.
To make our own marmalade-meets-gin creation, we rested zesty botanicals – lemon, orange and bergamot – along with Distiller Ellie's homemade three-peel marmalade, on our London Dry Gin. Discover its fruit-forward flavour by pouring 50ml Marmalade Gin Liqueur into a highball glass filled with ice. Top with ginger ale and garnish with an orange wedge.
Tasting Notes:
The Nose: Bright with an irresistibly citrus tang.
The Palate: A sharp sweetness, which gives way to juniper, caramelised orange and lemon peel notes
The Finish: Soft citrus that starts off zesty and light, before mellowing to a sweet and moreish drop.
Marmalade Highball
This long, summery serve hits the perfect balance between sweet and citrus, with a refreshing fizz.
35ml Marmalade Gin Liqueur
15ml sweet vermouth
20ml lemon juice
10ml sugar syrup
Soda water, to top up
Combine the Marmalade Gin Liqueur, vermouth, lemon juice and sugar syrup in a shaker filled with ice. Shake the ingredients together and strain into a highball glass over ice. Top up with soda water and garnish with an orange twist.
Breakfast Martini
Our twist on Salvatore Calabrese's signature serve, with an extra dose of Marmalade zestiness.
50ml Marmalade Gin Liqueur
10ml lemon juice
10ml orange liqueur
1 tsp marmalade
Combine all the ingredients in a shaker filled with ice and shake. Then fine strain into a chilled Martini coupe. Garnish with an orange peel, or take inspiration from Salvatore and garnish yours with a tiny triangle of toast.
We value the opinion of our knowledgeable Sipping Society members, so please do leave a review below letting us know what you think of this refreshing tipple.
Reviews