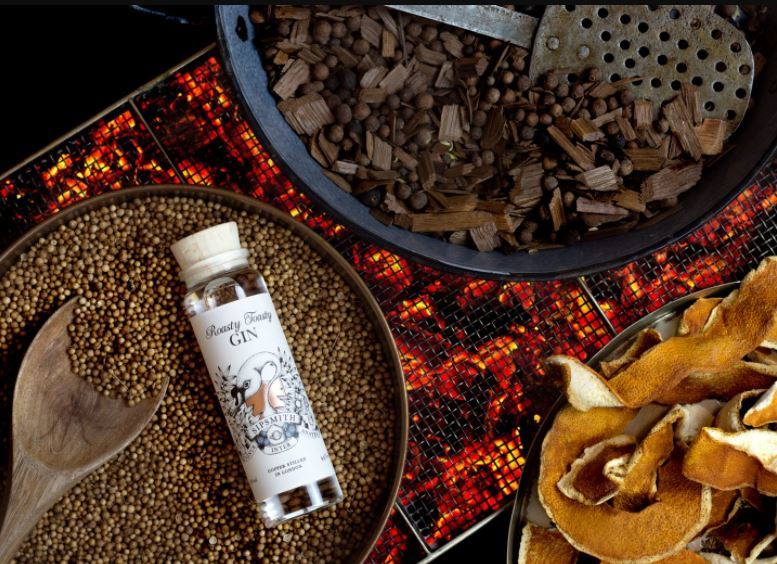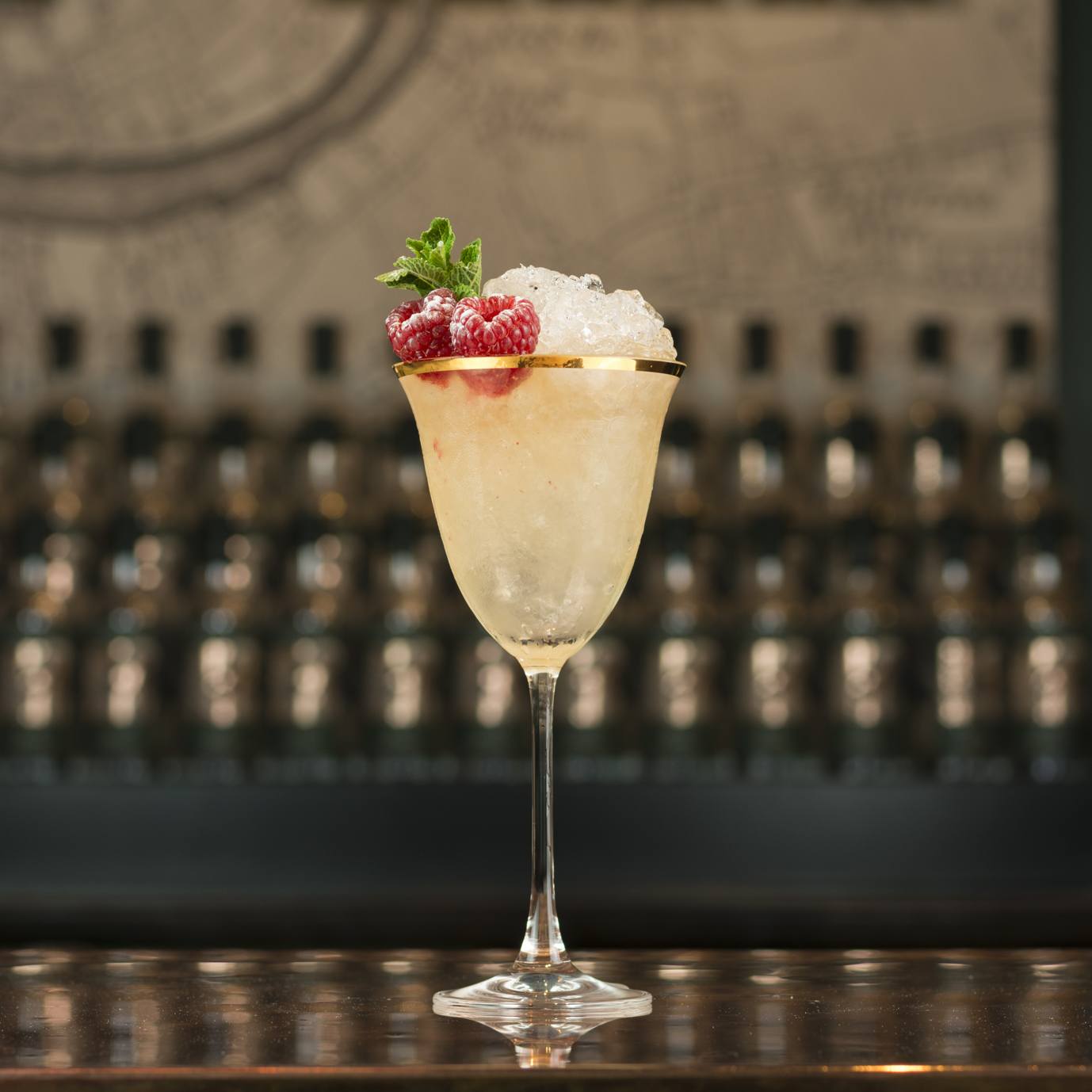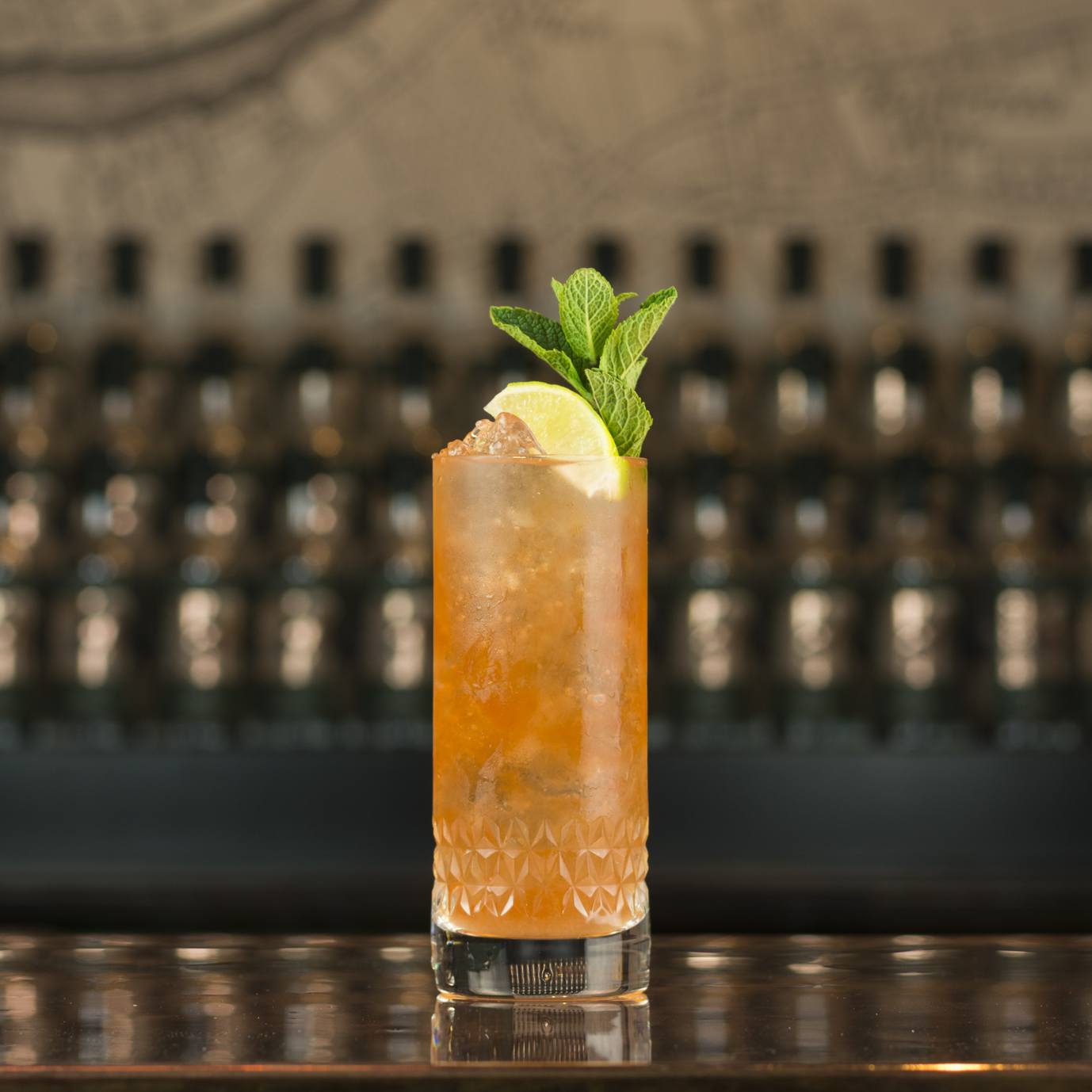 Roasty Toasty Gin
While many dark beers and whiskies use the Maillard reaction, a technique of applying flames or direct heat to botanicals to change their flavour compounds, it still remains a rather under experimented area in gin
The Nose
Warming woody spices and caramelised orange.
The Palate
All-spice gives way to a wonderful light nuttiness with coffee undertones
The Finish
A coating creamy end with hints of toffee.
By roasting a host of herbs and spices such as cumin, fennel and orange peel and toasting coriander seeds and oak chips, we modified the chemical balance in all this gin's botanicals. The effect this technique had on the finished spirit was rather special, with the citrus notes caramelising and the roasted spices transforming into wonderful biscuity toffee undertones. We recommend waiting for a crisp autumn eve, until you're sat in front of a large log fire, before you start sipping this one.
Crucible Cobbler
As the gin has nutty notes to it, we found it paired well with a dry sherry such as Fino or Olorosso. So we took a classic Harry Craddock Cobbler Recipe from the earlier 20th century and lowered the sherry content to make space for our Roasty Toasty gin.
45ml Roasty Toasty Gin
15ml Fino/Olloroso Sherry
Half a Lemon
1.5tsp Caster Sugar
Muddled chunks of lemon and sugar in strainer until sugar dissolves/ Shake / Fine Strain / Nick and Nora Glass / Over Crushed Ice / Elaborate fruit garnish
Gin Swizzle
Roasty Toasty Gin 45ml
Freshly squeezed lime 20ml
Gomme sugar 1:1 20ml
Angostura Bitters Dash
Build all ingredients/ Highball Glass / Crushed Ice/ Lime Wedge & Mint
Reviews