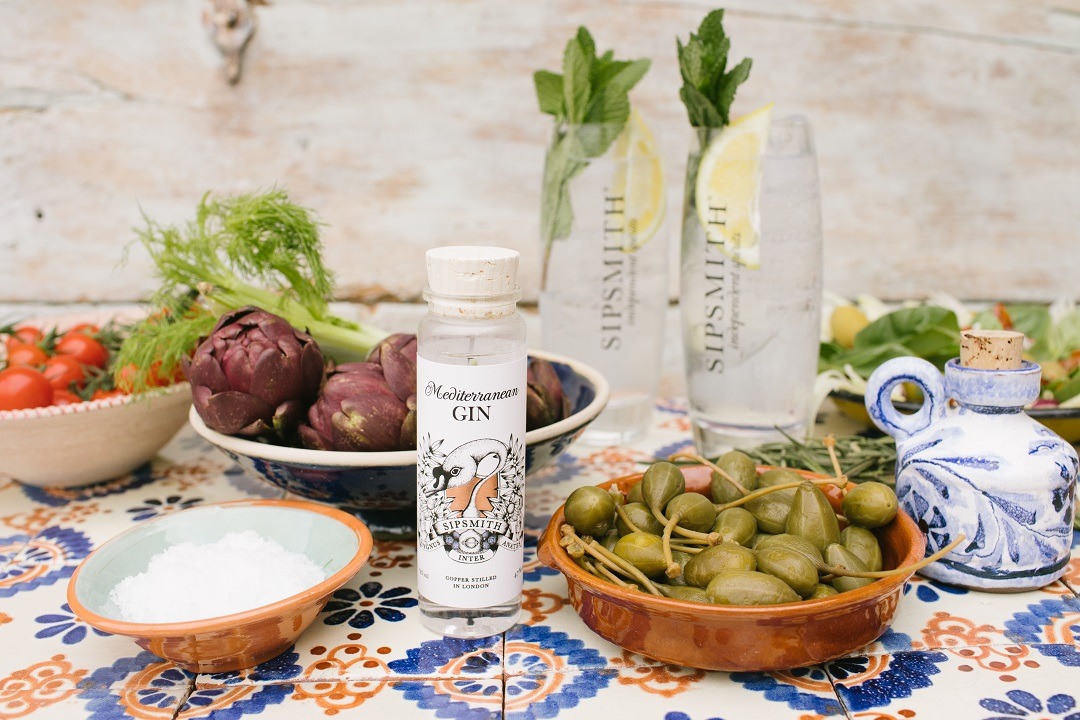 Mediterranean Gin
This uber umami gin explores the use of savoury botanicals and was in fact one of the first gins experimented on in the Sipsmith Lab. It has taken two years of development to perfect this liquid and earn a place in our Sipping Society box.
The Nose
Sea breeze with a herbal infused clean olive oil end.
The Palate
Fresh green herbs with capers coming through strongly.
The Finish
Heavy savoury notes merge with herbaceous rosemary which are complimented by light lemon citrus notes.
More Product Information
Distilled using similar techniques to our London Dry Gin, we macerated our normal botanicals along with capers, artichoke, fennel and bay leaf then distilled it on our copper still throughout the day. The overnight maceration with these bold Mediterranean ingredients helps to impart a huge body of flavour enabling us to create this boisterous gin.
Shop our gins
Sensationally sippable for every occasion.