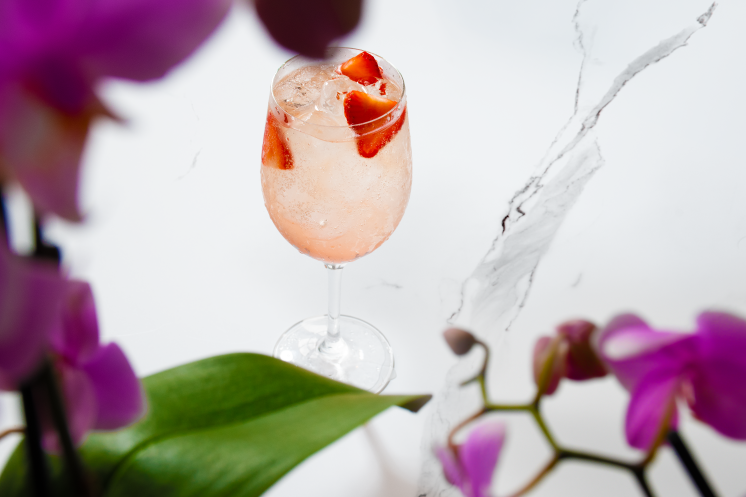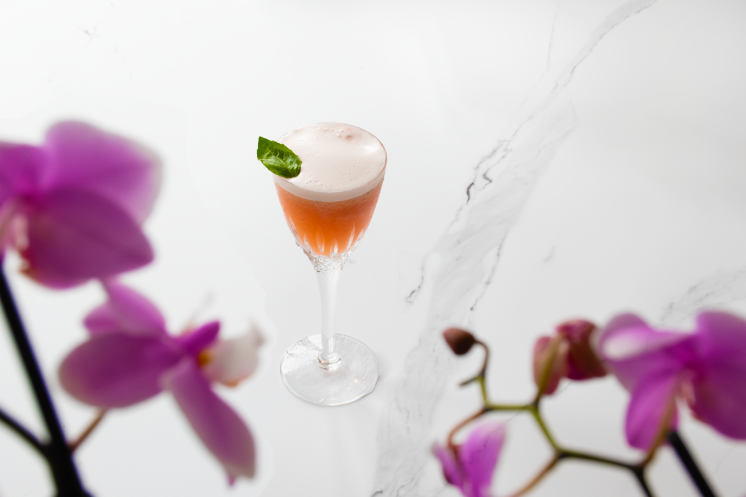 Strawberry and Jasmine Gin Liqueur
Celebrate Summer memories with our Strawberry and Jasmine Gin Liqueur.
Be sure to let us know what you think by leaving a review below.
Inspired by holidays further afield, our distiller Chris stumbled across an ancient syrup making technique from Korea called 'cheong'. This natural process mixes sugar with fresh fruit which is then left to rest over several weeks to delicately extract the natural juices from the fruit. The result? A rich and decadent syrup, which would rival the popular ice cream topping - however with a sophisticated twist.
To create our sweet and moreish gin liqueur we combine our standard London Dry botanicals with strawberry and allow to macerate overnight. Once distilled, we allow the gin to rest for a few days before adding additional hibiscus flowers for a short time to allow the floral notes to blend delicately into the liquid.
We then add the Strawberry and Jasmine Cheong and blend, before diluting down to 32%. The result? A delightfully bright yet smooth gin liqueur. We believe you don't need to mess with perfection, so for a simple serve pour 50ml of the liqueur over ice and garnish with a strawberry slice.
32%
Tasting Notes
The Nose: Sweet strawberry notes followed by a delicate floral kick
The Palate: Fresh sweet strawberry jam and a creamy mouth feel citrus.
The Finish: Light florals from the jasmine and a slight dry note from the hibiscus flowers but with a texture that coats the mouth.
S&J Spritz
50ml Strawberry & Jasmine Gin
Sparkling Wine
Soda Water
Strawberry and Hibiscus, to garnish
Add the Strawberry & Jasmine gin to a wine glass over ice, top with 50:50 sparkling wine and soda water, and garnish with a strawberry slice and dried hibiscus flower.
Lady in Red
50ml Strawberry & Jasmine Gin
1 bar spoon Strawberry jam
3 basil leaves to shake
20ml lemon juice
1 egg white or 2 dashes foaming bitters
1 basil leaf, to garnish
Combine all ingredients in a shaker and shake without ice. Then, add ice and shake again, fine strain into a Nick & Nora glass. Garnish with a basil leaf.
Reviews