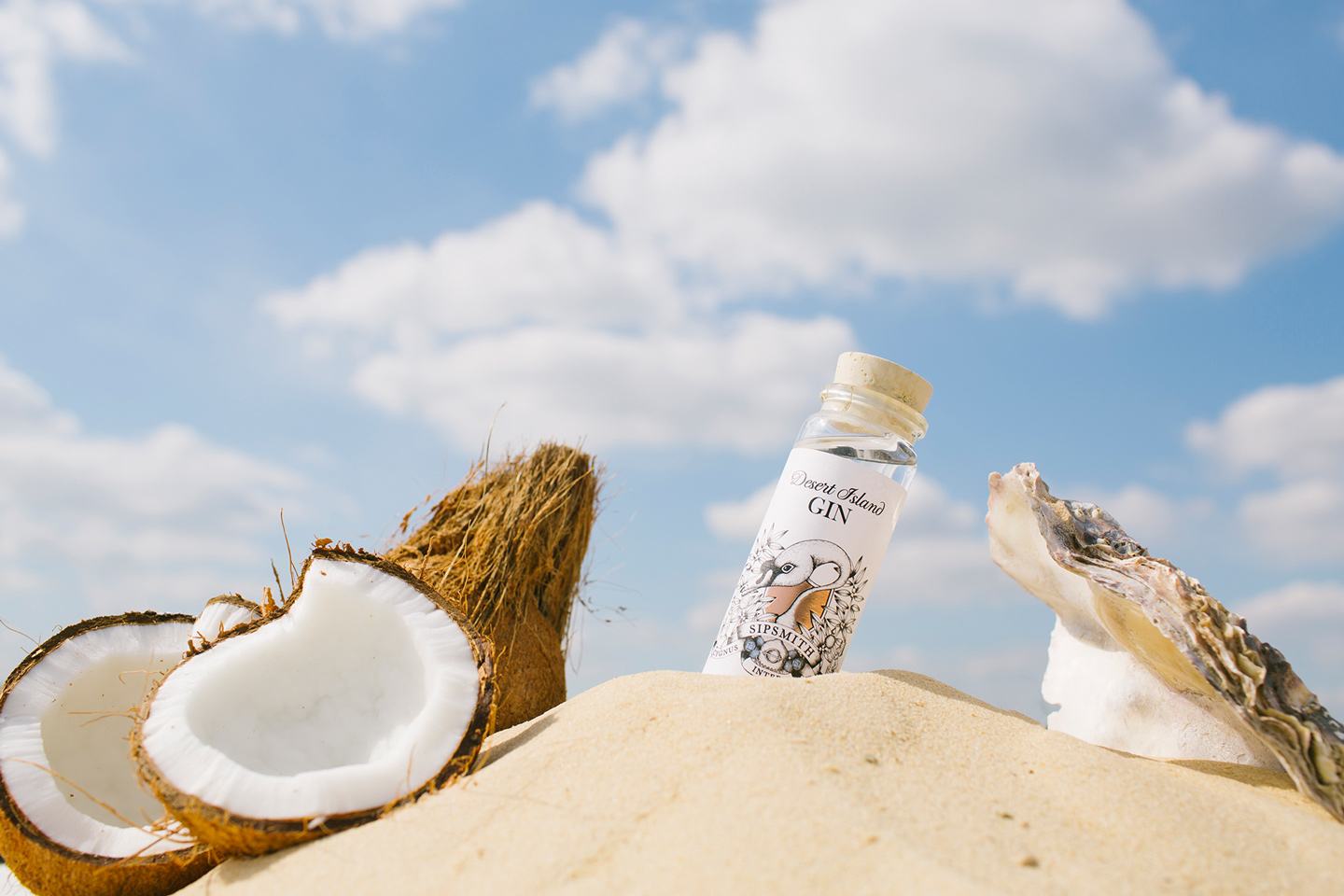 Desert Island Gin
This coconut-led gin has a sweet playful character, which perfectly balances with the citrus notes from the freshly pealed lime zest. Toasting the coconut helped breakdown the natural fats, bringing out a greater depth of flavour. The lighter vanilla notes work perfectly in this tropical, summer themed gin.
The Nose
Citrussy lime marmalade and rich buttery toast to start.
The Palate
Subtle peppery spice, leading on to sweet sandalwood.
The Finish
Smooth coconut and sweet, toffee butterscotch.
Lime Zest

A hit of citrus from lime zest gives a tropical feel.

Indian Vanilla Pods

Vanilla pods give the biscuity sweetness that you would expect from the very finest Lemon Drizzle cake.

Grains of Paradise

A delightful earthy pepper, Grains of Paradise are native to West Africa.

Coconut

Coconut gives the gin a terrifically smooth mouth-feel and tropical taste.
We used grains of paradise, previously banned by King George III for use in malt liquid production due to it making the alcohol taste like a higher proof, which brings an element of spice and richness to our creamy Desert Island Gin. This gin also uses Tahitian vanilla; there are three different types of vanilla, Mexican, Madagascan and Tahitian. Tahitian is usually used in perfumery and is lighter and more delicate than the other two, with Mexican vanilla being slightly smokey and a lot stronger and Madagascan falling in the middle of the two.
Reviews